Slim Hard Auto Brow
Delicate look created by the slim tip, natural look made by the hard formula
Product features
Recommended for

Normal or thick eyebrows
Light hair color
For natural eyebrow makeup
It has a very thin yet strong lead that helps delicately draw each brow for a natural eyebrow look
ALL SHADES
Color chart : Natural Brow Auto Pencil

No.1 Yellow Brown

No.2 Mocha Brown
No.3 Ash Brown

No.4 Natural Grey
No.1 Yellow Brown
For lightly dyed hair / For yellow-based brown hair
No.2 Mocha Brown
For red-based medium brown hair
No.3 Ash Brown
For red-based medium brown hair
No.4 Natural Grey
For untreated, natural hair or ash-colored hair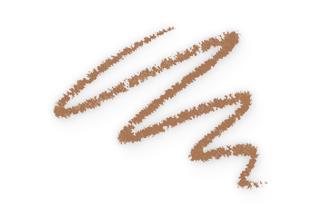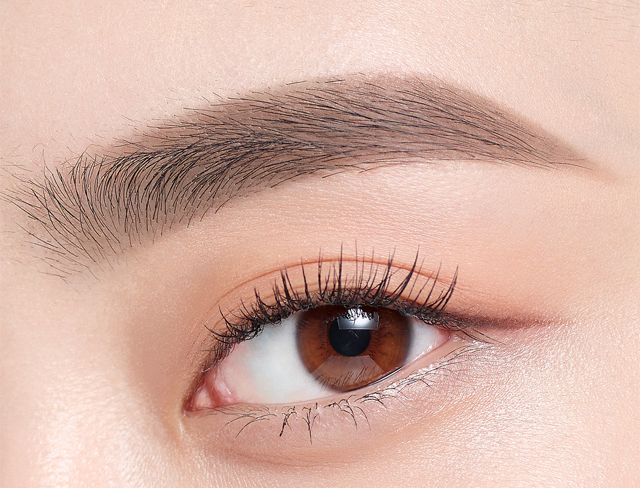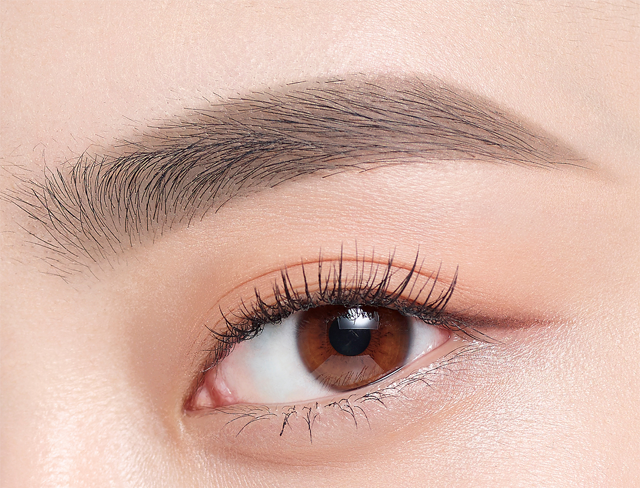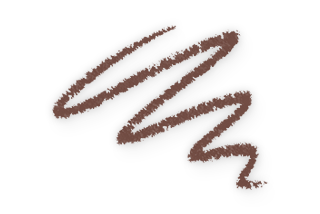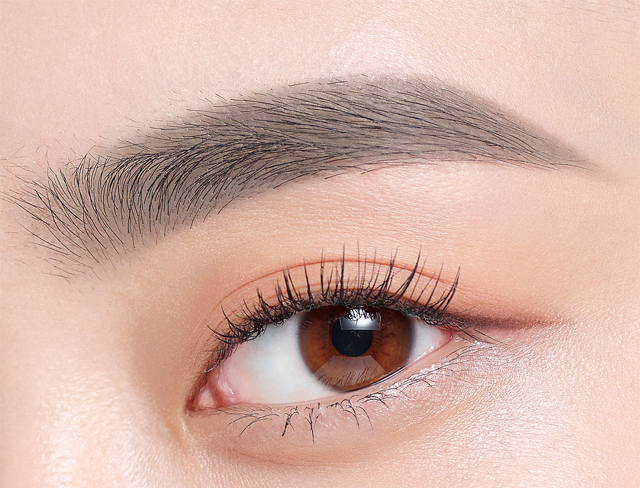 How to
How to Use Slim Hard Auto Brow
STEP 1.

From the center to the end of your eyebrow, draw the outline of the desired shape.

STEP 2.

Along the outlined shape, fill in by drawing one hair at a time.

STEP 3.

Fill in the inner corner of your eyebrow, making sure the color is gradated and not too dark.

STEP 4.

Using the brush on the other end, comb the brow along the texture while gently blending each hair to create a natural look.

STEP 5.

The result is naturally shaped and colored eyebrows.
THE PROOF
What's special about Slim Hard Auto Brow?
1.5mm slim but hard formula gives a delicate touch on each of the eyebrow hairs

SECRET 1.

Hard but delicate formula

It gives the crisp touch of a wooden pencil and a natural color even after multiple applications

SECRET 2.

The texture of the wooden pencil for a natural color

It uses a base that adheres well with the skin to help avoid fading from sebum and sweat

SECRET 3.

All-day-lasting formula
Luminous Live #Slim Hard Auto Brow
Customer Reviews
Slim Hard Auto Brow
The lead is thin and it helps me draw lines delicately. The color expression is also fine

My lips are usually really dry but they do not get dry when I am wearing this product

It properly fill the gaps in brows and the head of brows naturally
'THIS REVIEWS WERE SUBMITTED BY KOREAN CUSTOMERS'
Ingredients
precaution
1. Use this product only for its intended use as described.

2. Keep away from direct sunlight and extreme high or low temperatures.

3. Discontinue use if skin develops abnormal symptoms.
ingredient
MICA, HYDROGENATED SOYBEAN OIL, HYDROGENATED COCO-GLYCERIDES, HYDROGENATED VEGETABLE OIL, ZINC STEARATE, OZOKERITE, CAPRYLIC/CAPRIC/MYRISTIC/STEARIC TRIGLYCERIDE, RHUS SUCCEDANEA FRUIT WAX, TOCOPHERYL ACETATE, PHENOXYETHANOL , CAPRYLYL GLYCOL, [+/- (MAY CONTAIN) IRON OXIDES (CI 77491, CI 77492, CI 77499), TITANIUM DIOXIDE (CI 77891)]
MICA, HYDROGENATED SOYBEAN OIL, HYDROGENATED COCO-GLYCERIDES, HYDROGENATED VEGETABLE OIL, ZINC STEARATE, OZOKERITE, CAPRYLIC/CAPRIC/MYRISTIC/STEARIC TRIGLYCERIDE, RHUS SUCCEDANEA FRUIT WAX, TOCOPHERYL ACETATE, PHENOXYETHANOL , CAPRYLYL GLYCOL, [+/- (MAY CONTAIN) IRON OXIDES (CI 77491, CI 77492, CI 77499), TITANIUM DIOXIDE (CI 77891)]
MICA, HYDROGENATED SOYBEAN OIL, HYDROGENATED COCO-GLYCERIDES, HYDROGENATED VEGETABLE OIL, ZINC STEARATE, OZOKERITE, CAPRYLIC/CAPRIC/MYRISTIC/STEARIC TRIGLYCERIDE, RHUS SUCCEDANEA FRUIT WAX, TOCOPHERYL ACETATE, PHENOXYETHANOL , CAPRYLYL GLYCOL, [+/- (MAY CONTAIN) IRON OXIDES (CI 77491, CI 77492, CI 77499), TITANIUM DIOXIDE (CI 77891)]
MICA, HYDROGENATED SOYBEAN OIL, HYDROGENATED COCO-GLYCERIDES, HYDROGENATED VEGETABLE OIL, ZINC STEARATE, OZOKERITE, CAPRYLIC/CAPRIC/MYRISTIC/STEARIC TRIGLYCERIDE, RHUS SUCCEDANEA FRUIT WAX, TOCOPHERYL ACETATE, PHENOXYETHANOL , CAPRYLYL GLYCOL, [+/- (MAY CONTAIN) IRON OXIDES (CI 77491, CI 77492, CI 77499), TITANIUM DIOXIDE (CI 77891)]