About LBLL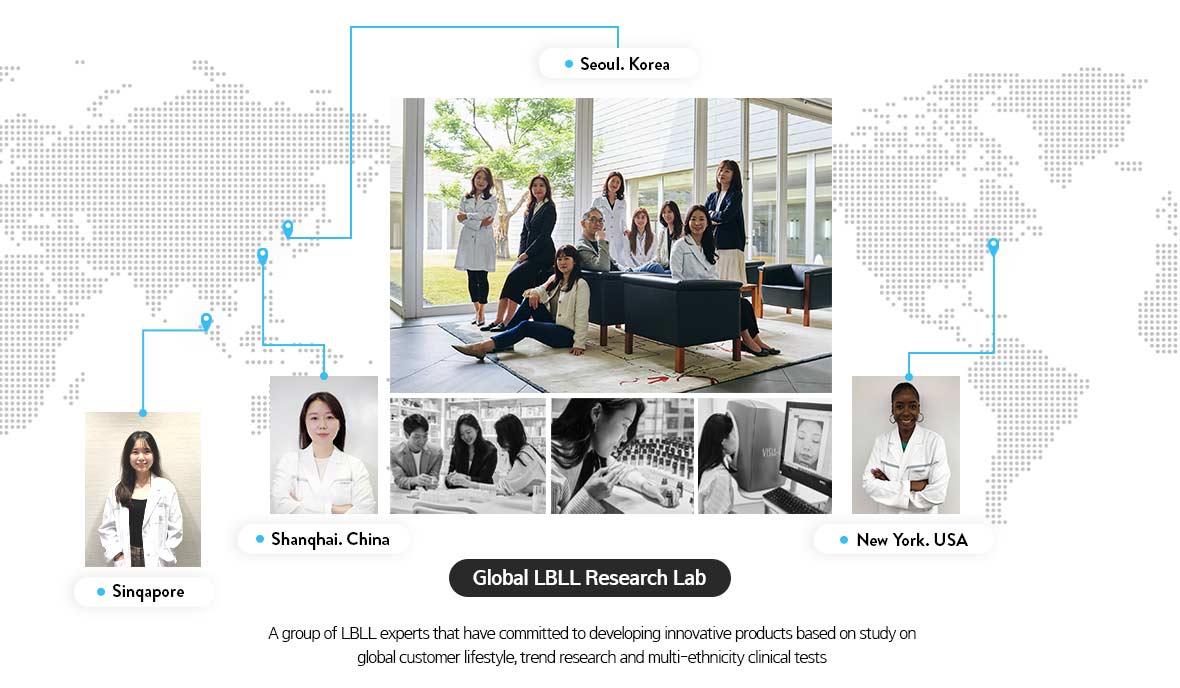 What caused my skin problems? How can I give my skin a healthy glow?
LANEIGE finds answers to these questions through the careful observation of customers, ingenuity, and intelligence.
From unknown problems and their causes to ingredients and benefits that are solutions for these concerns and design to tackle minor inconveniences.
Specialists from different disciplines have gathered to create a healthy type of beauty together with a new and joyful experience of beauty.
Global Customer Research
Exploring skin problems induced by a contemporary lifestyle based on big data analysis of global customers, lifestyle AI and clinical surveys, followed by publishing a digital report on innovative solutions to address these problems and propose a new beauty experience.
Innovative Active Ingredient Study
Holding an international academic symposium once or twice a year to present LANEIGE's research output on new technical innovations and have an in-depth discussion with academic professionals.
1st Retinol, the Almighty Anti-Ager : 27 Years of Innovative Research

[Prof. Christopher Griffiths] The University of Manchester, Salford Royal Hospital, UK
[Prof. Donghun Lee] Seoul National University, Department of Dermatology, Seoul
[Prof. Zhang Chengfeng] Fudan University, Hua Shan Hospital, Shanghai

2nd Sleeping Beauty : Skin Microbiome, The New Generation of Sleeping Beauty

[Prof. Jae Kyoung Kim] KAIST Department of Mathematical Sciences / IBS Biomedical Mathematics Group
[Prof. Wilhelm Holzapfel] President of International Committee on Food Microbiology and Hygiene

3rd Blue Hyaluronic Acid : Innovative Research on Skin Barrier Repair

[Prof. Jean Krutmann, MD] IUF – Leibniz Research Institute for Environmental Medicine

4th Aging-Chain Targeting Technology : New Paradigm of Anti-aging

[Prof. Kwang-Hyun Cho] KAIST Bio and Brain Engineering