Neo Cushion_Matte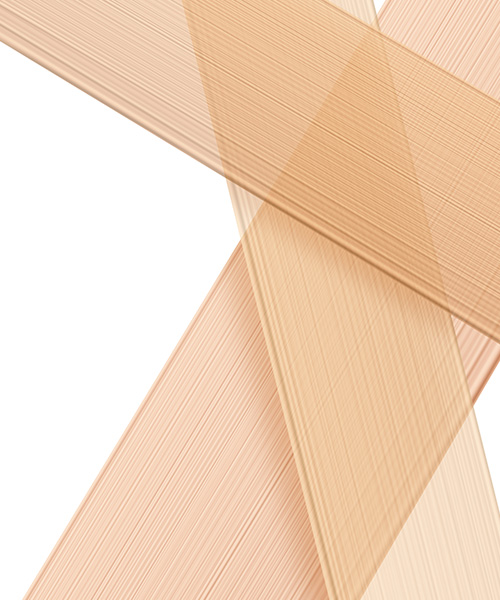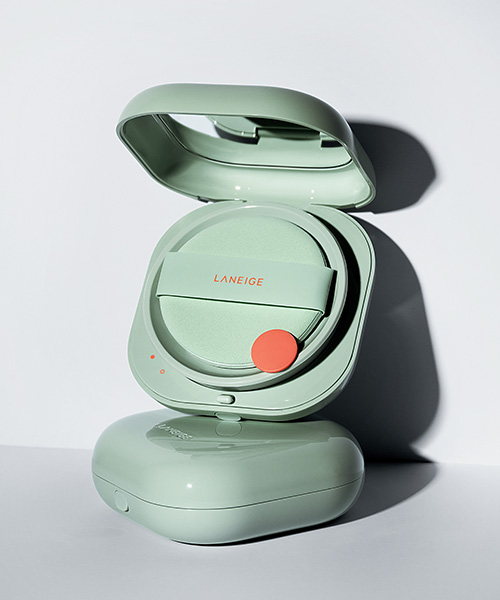 Hyper slim cushion that completes the perfect skin lasting *50 hours with a single touch (*Color retention)
Product features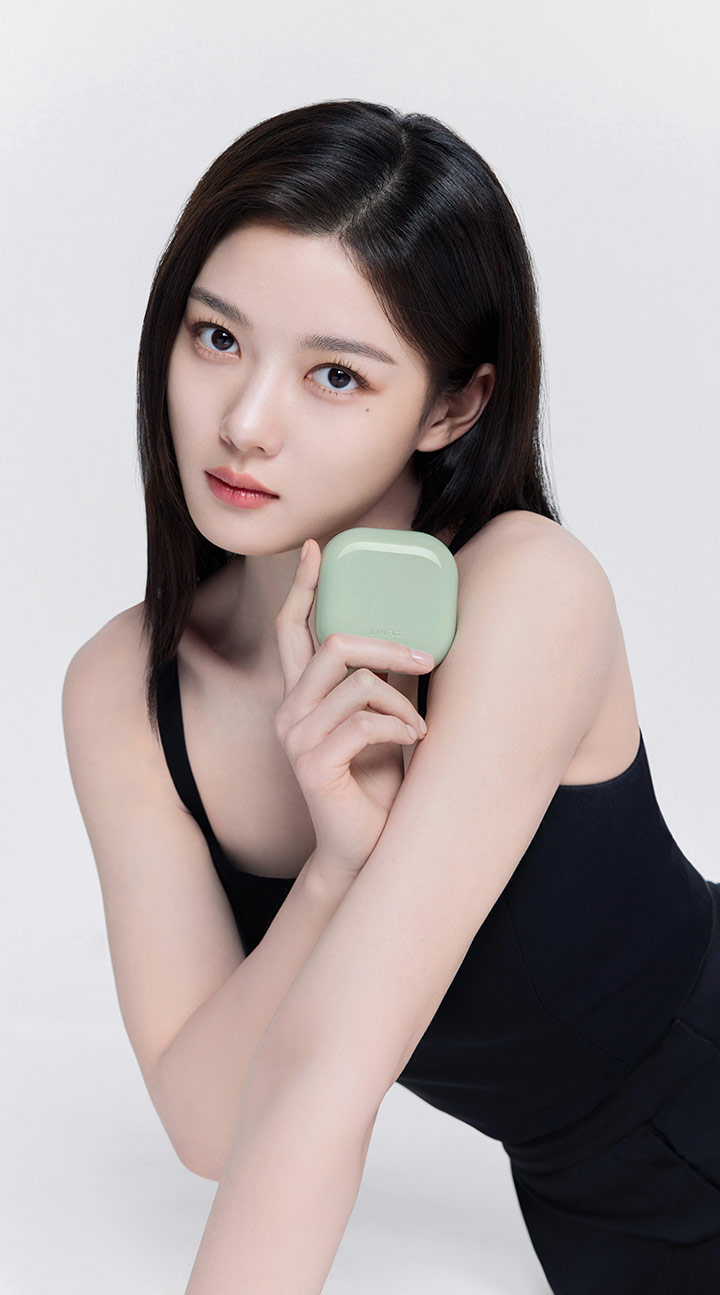 LIGHT FIT
LIGHT ON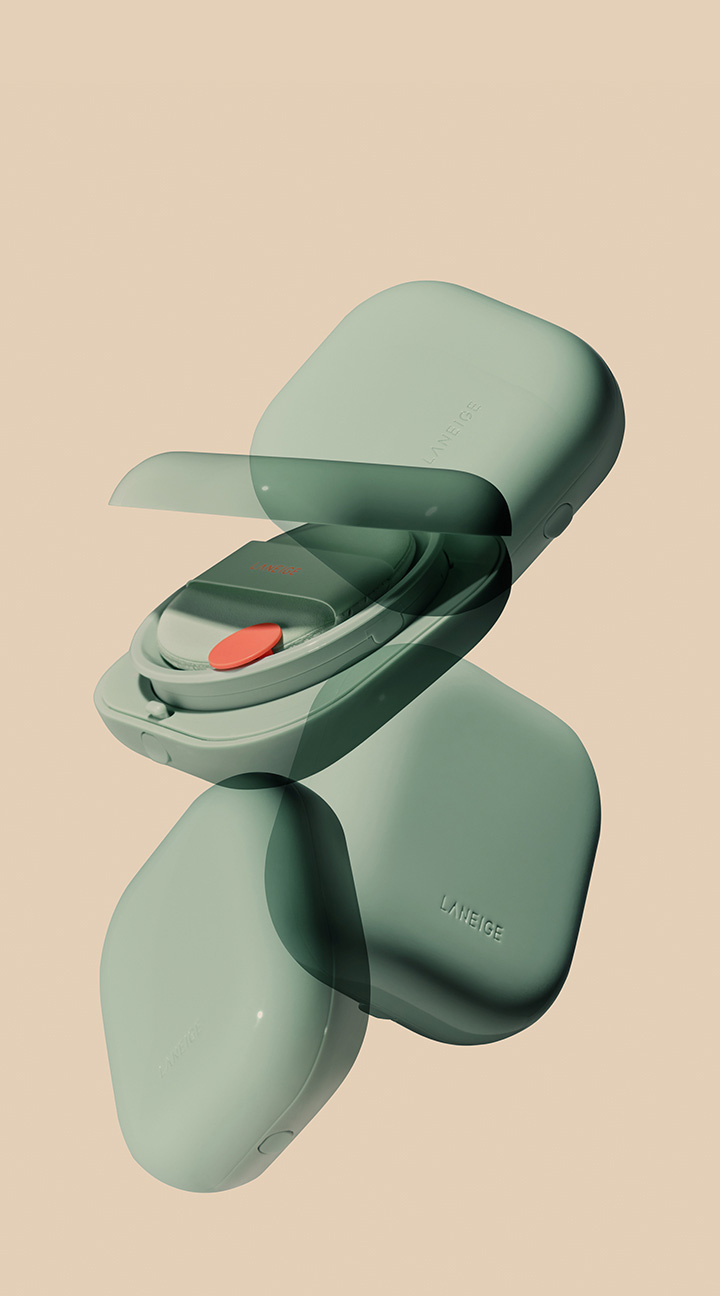 LIGHTWEIGHT & GLOWING
ULTRA-FIT NEO
NEO NOW
NEW
NEO
No More non-transfer cushion foundation.
A Whole New Era
of NEO starts NOW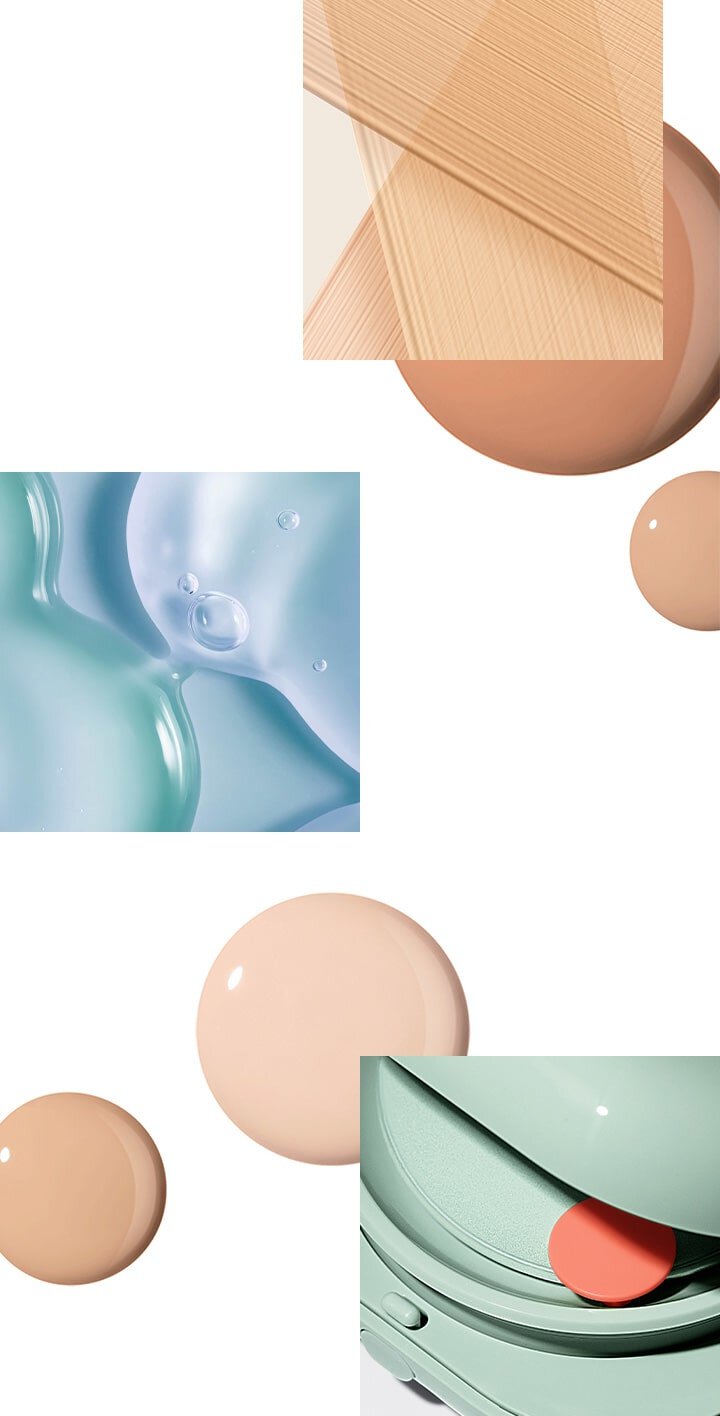 Lighter
Stronger


LIGHT FIT

Radiant from within
with NEO SKIN
BOOSTER COMPLEX™


LIGHT ON

Unprecedented
comfort


NEO DOT
ALWAYS ON
NEO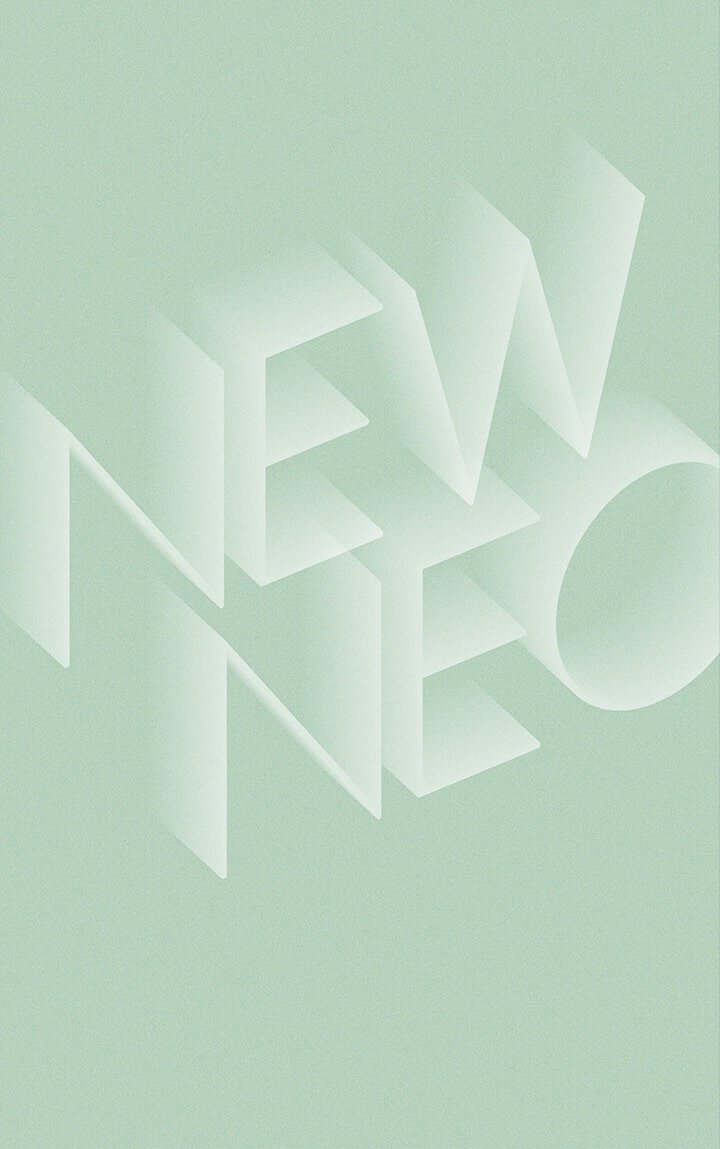 NEO, born anew from the authentic voices
of 30 true cushion users.
"I won't miss it."
NEO's pride
Lightness &
seamless blending

"You need
nothing more."
Thin yet
strong coverage
Neo Cushion with 2-Step Seamless Technology
A small powder isn't enough anymore.
NEO's 2-Step Seamless Technology
for smaller particles and wider spreading.

KEY BENEFITS
KEY BENEFIT 1
Lighter and better-blended
coverage felt over the skin,
Light - Seamless FIT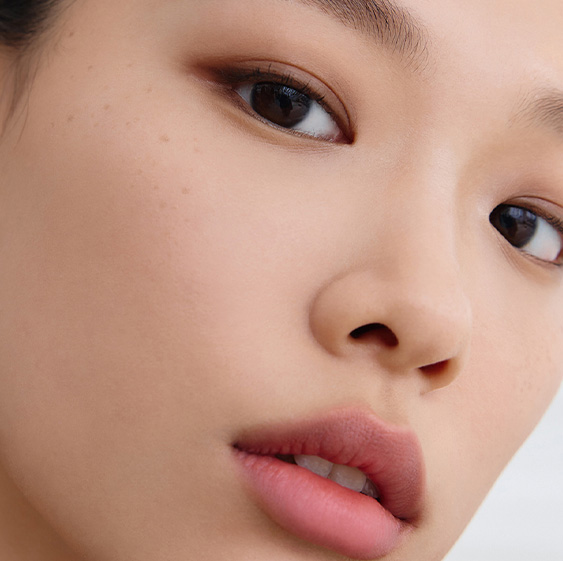 NEO's seamless technology creates
thin and evenly-blended coverage
of ultrafine particles at 0.17㎛.
Slimmer yet
more elaborate makeup.
KEY BENEFIT 2
Really improves skin!
NEO SKIN BOOSTER complex™
Panthenol Firming

Lotus flower
extract Anti
oxidation

Blue
Hyaluronic Acid Moisturizing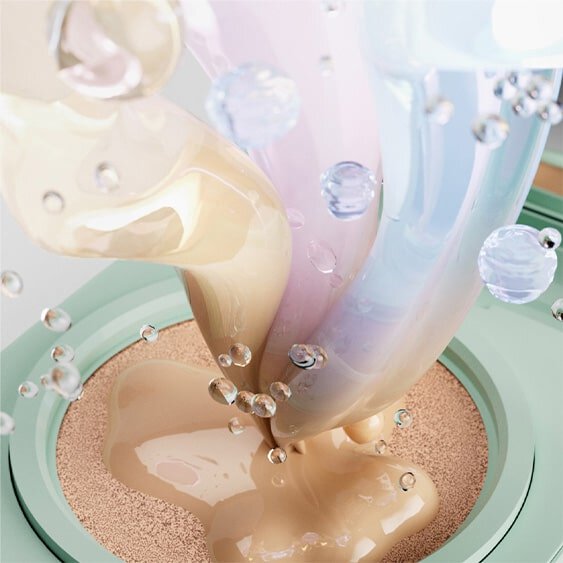 + Corn mint extract

Oil control
TOUCH FREE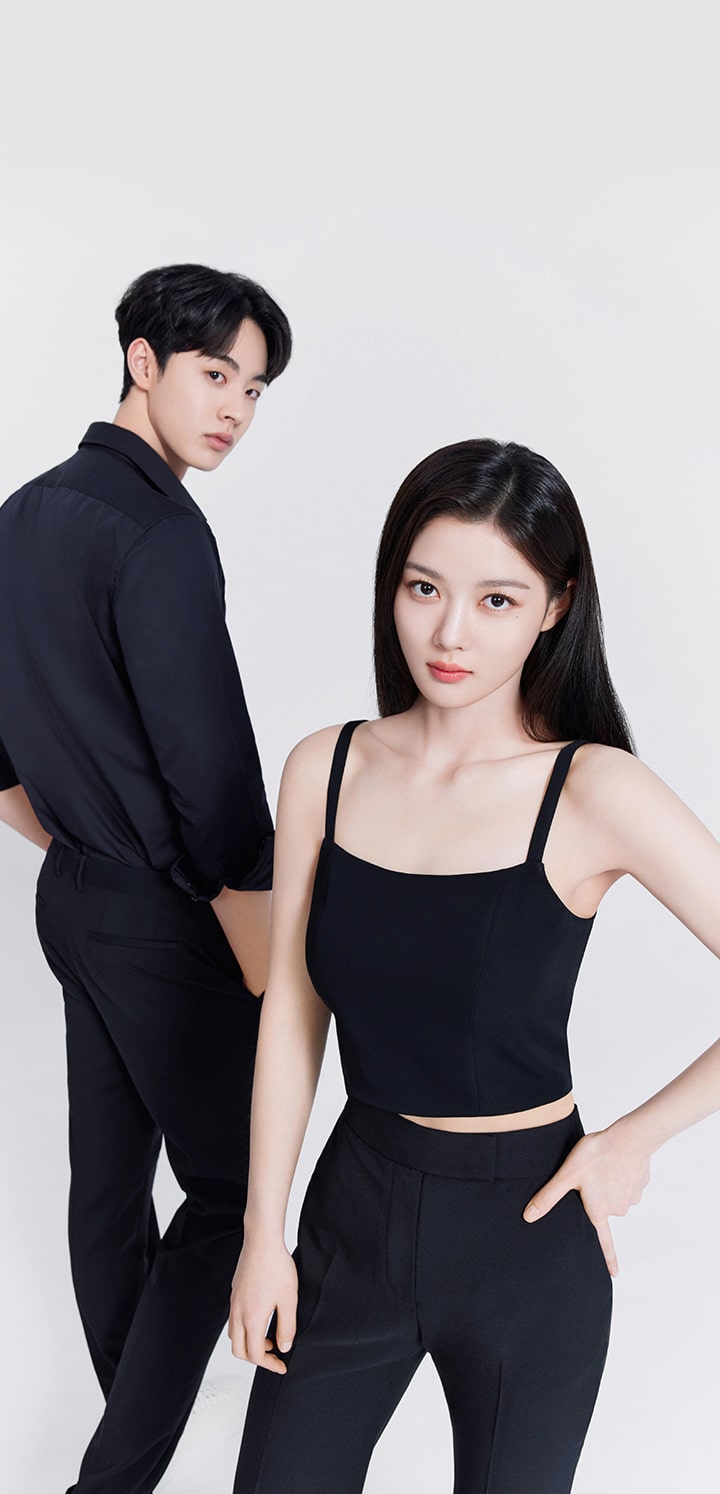 Naked skin revealed after 3 years.
NEO is now in the
Touch FREE
era.
*1.5x greater adherence
takes things beyond being facemask-proof,
offering freedom from any kind of touch.
** TOUCH-FREE Effect
99.99%
*Compared to the original product.
**Clinical test of measuring the skin brightness after 10 touches.
PUFF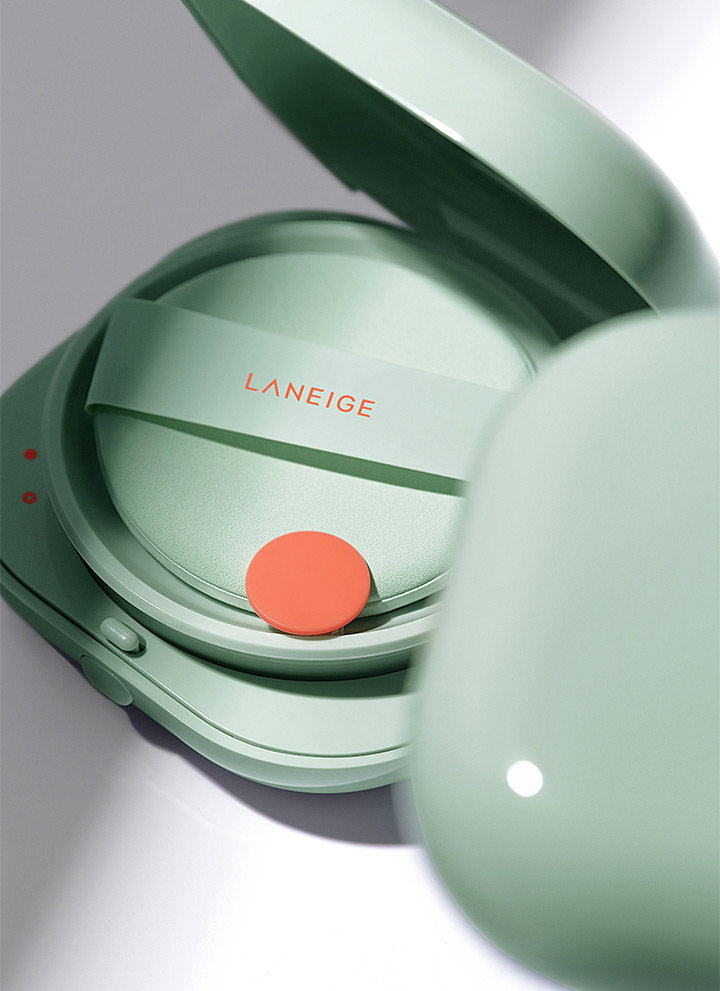 "Have you ever
experienced
this?"
CUSHION ON
THE TOP
NEO DOT was inspired by inconvenient experiences
where the puff wouldn't work as intended
when applying a cushion foundation.
NEO presents a whole new experience
so you are no longer troubled.
There's no going back to the world without DOT !
The slit pockets of the puff repeatedly open and close
while the puff is being used,
to hold or release the formula.
#Slit Puff For Better Blending
Slit Puff of Neo Cushion Matte
Thin and even coverage
that keeps the skin feeling comfortable
with plant-derived ingredients!
The skin feels comfortable
when the puff touches the face.

96.97

%
*Results of a satisfaction survey 24 hours after using the product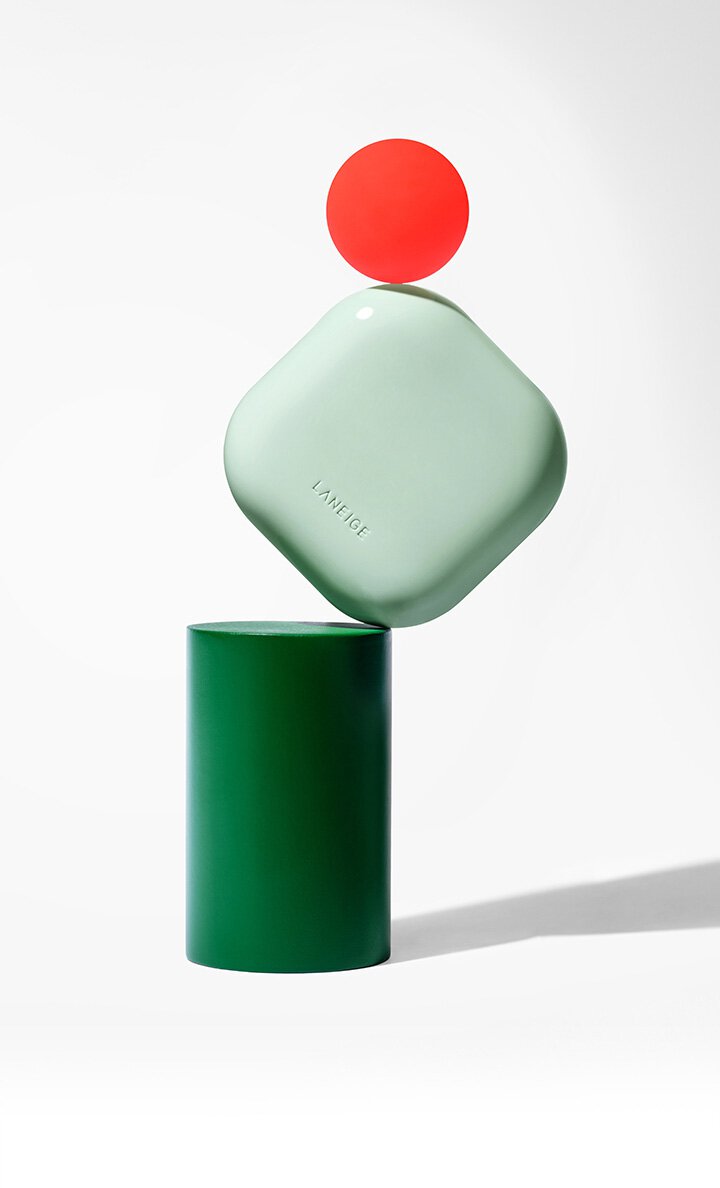 Features of the new Neo Cushion
The new NEO Cushion
is lighter

than before,
lasts intact for 50 hours*,
provides

a stronger coverage

,
and

fully moisturizes the skin

for 24 hours
with its unmissable,

mild formula

.

Qualified hypoallergenic test.
Qualified for suitability for sensitive skin.
Survey Results of Neo Cushion's Tester
Testimony from those who have tried the product.
It feels light on the skin and applies thinly.

96.97%

After use, the product leaves the skin feeling soft
without any stickiness.

96.97%

The color of the skin is well maintained
without becoming dark or dull.

90.91%
NEO COLOR GUIDE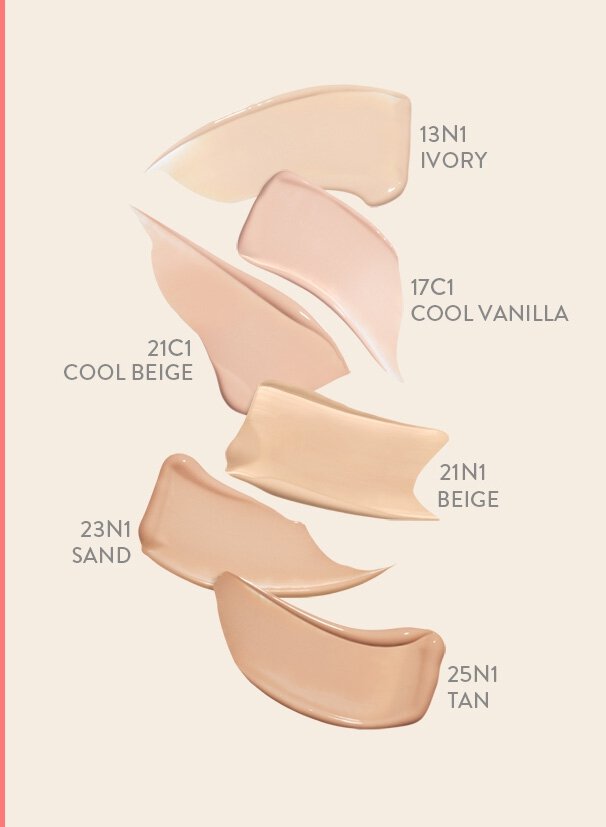 Comparison of Laneige Neo Cushion Matte and Laneige Neo Cushion Glow
Comparison Table of Laneige Neo Cushion Matte and Laneige Neo Cushion Glow

Product

MATTE

GLOW

Skin appearance

Always Matte
Always Glow

Moisturizing feel

3.5 points

5 points

Coverage

5 points

4 points

Light

5 points

5 points

Skincare

Blue Hyaluronic Acid (hydration)
+ Panthenol (firming)
+ Lotus Flower Extract (antioxidation)

Corn Mint Extract
(oil control)

Blue Hyaluronic Acid (hydration)
+ Panthenol (firming)
+ Lotus Flower Extract (antioxidation)

Vitamin C (glow)
+ Niacinamide (brightening)
Ingredients
precaution
For external use only.

Avoid direct contact with eyes.

If contact occurs, rinse thoroughly with water.

Discontinue use if irritation occurs.

Keep out of reach of children.
ingredient
WATER / AQUA / EAU, TITANIUM DIOXIDE (CI 77891), CYCLOPENTASILOXANE, METHYL TRIMETHICONE, ETHYLHEXYL METHOXYCINNAMATE, CAPRYLYL METHICONE, POLYMETHYL METHACRYLATE, PEG-10 DIMETHICONE, PROPANEDIOL, CYCLOHEXASILOXANE, ZINC OXIDE (NANO), TRIMETHYLSILOXYSILICATE, TITANIUM DIOXIDE (NANO), NYLON-12, LAURYL PEG-9 POLYDIMETHYLSILOXYETHYL DIMETHICONE, HDI/TRIMETHYLOL HEXYLLACTONE CROSSPOLYMER, DISTEARDIMONIUM HECTORITE, IRON OXIDES (CI 77492), 1,2-HEXANEDIOL, ALUMINUM HYDROXIDE, SODIUM CHLORIDE, ACRYLATES/DIMETHICONE COPOLYMER, ISOPROPYL TITANIUM TRIISOSTEARATE, IRON OXIDES (CI 77491), ACRYLATES/ETHYLHEXYL ACRYLATE/DIMETHICONE METHACRYLATE COPOLYMER, FRAGRANCE / PARFUM, CAPRYLYL GLYCOL, BIS-PEG-15 DIMETHICONE/IPDI COPOLYMER, STEARIC ACID, PEG-2 SOYAMINE, ETHYLHEXYLGLYCERIN, DISODIUM EDTA, TRIETHOXYCAPRYLYLSILANE, SILICA, IRON OXIDES (CI 77499), CITRONELLOL, GERANIOL, LIMONENE, BHT, HYDROXYCITRONELLAL, TOCOPHEROL
WATER / AQUA / EAU, TITANIUM DIOXIDE (CI 77891), METHYL TRIMETHICONE, HOMOSALATE, CAPRYLYL METHICONE, TITANIUM DIOXIDE (NANO), DIMETHICONE, TRIMETHYLSILOXYSILICATE, PEG-10 DIMETHICONE, BUTYLENE GLYCOL, GLYCERIN, SILICA, IRON OXIDES (CI 77492), LAURYL PEG-8 DIMETHICONE, ACRYLATES/DIMETHICONE COPOLYMER, 1,2-HEXANEDIOL, HDI/TRIMETHYLOL HEXYLLACTONE CROSSPOLYMER, SILICA DIMETHICONE SILYLATE, ALUMINUM HYDROXIDE, DISTEARDIMONIUM HECTORITE, MICA, IRON OXIDES (CI 77491), SODIUM CHLORIDE, ISOPROPYL TITANIUM TRIISOSTEARATE, BIS-PEG-15 DIMETHICONE/IPDI COPOLYMER, VINYL DIMETHICONE/METHICONE SILSESQUIOXANE CROSSPOLYMER, FRAGRANCE / PARFUM, ALUMINA, CAPRYLYL GLYCOL, TRIHYDROXYSTEARIN, STEARIC ACID, DIMETHICONE/POLYGLYCERIN-3 CROSSPOLYMER, ETHYLHEXYLGLYCERIN, PANTHENOL, TRIETHOXYCAPRYLYLSILANE, DISODIUM EDTA, PEG-2 SOYAMINE, SIMETHICONE, IRON OXIDES (CI 77499), MENTHA ARVENSIS LEAF EXTRACT, HYDROLYZED HYALURONIC ACID, CITRONELLOL, GERANIOL, LIMONENE, DIPROPYLENE GLYCOL, NELUMBO NUCIFERA FLOWER EXTRACT, HYDROXYCITRONELLAL, SODIUM CITRATE, TOCOPHEROL
WATER / AQUA / EAU, TITANIUM DIOXIDE (CI 77891), METHYL TRIMETHICONE, HOMOSALATE, CAPRYLYL METHICONE, TITANIUM DIOXIDE (NANO), DIMETHICONE, TRIMETHYLSILOXYSILICATE, PEG-10 DIMETHICONE, BUTYLENE GLYCOL, GLYCERIN, SILICA, LAURYL PEG-8 DIMETHICONE, IRON OXIDES (CI 77492), ACRYLATES/DIMETHICONE COPOLYMER, 1,2-HEXANEDIOL, HDI/TRIMETHYLOL HEXYLLACTONE CROSSPOLYMER, SILICA DIMETHICONE SILYLATE, ALUMINUM HYDROXIDE, DISTEARDIMONIUM HECTORITE, IRON OXIDES (CI 77491), MICA, SODIUM CHLORIDE, ISOPROPYL TITANIUM TRIISOSTEARATE, VINYL DIMETHICONE/METHICONE SILSESQUIOXANE CROSSPOLYMER, BIS-PEG-15 DIMETHICONE/IPDI COPOLYMER, FRAGRANCE / PARFUM, ALUMINA, CAPRYLYL GLYCOL, TRIHYDROXYSTEARIN, STEARIC ACID, DIMETHICONE/POLYGLYCERIN-3 CROSSPOLYMER, ETHYLHEXYLGLYCERIN, PANTHENOL, TRIETHOXYCAPRYLYLSILANE, DISODIUM EDTA, PEG-2 SOYAMINE, SIMETHICONE, MENTHA ARVENSIS LEAF EXTRACT, HYDROLYZED HYALURONIC ACID, IRON OXIDES (CI 77499), CITRONELLOL, GERANIOL, LIMONENE, DIPROPYLENE GLYCOL, NELUMBO NUCIFERA FLOWER EXTRACT, HYDROXYCITRONELLAL, SODIUM CITRATE, TOCOPHEROL
WATER / AQUA / EAU, TITANIUM DIOXIDE (CI 77891), METHYL TRIMETHICONE, HOMOSALATE, CAPRYLYL METHICONE, TITANIUM DIOXIDE (NANO), DIMETHICONE, TRIMETHYLSILOXYSILICATE, PEG-10 DIMETHICONE, IRON OXIDES (CI 77492), BUTYLENE GLYCOL, GLYCERIN, SILICA, LAURYL PEG-8 DIMETHICONE, ACRYLATES/DIMETHICONE COPOLYMER, 1,2-HEXANEDIOL, HDI/TRIMETHYLOL HEXYLLACTONE CROSSPOLYMER, SILICA DIMETHICONE SILYLATE, ALUMINUM HYDROXIDE, DISTEARDIMONIUM HECTORITE, IRON OXIDES (CI 77491), MICA, SODIUM CHLORIDE, ISOPROPYL TITANIUM TRIISOSTEARATE, BIS-PEG-15 DIMETHICONE/IPDI COPOLYMER, VINYL DIMETHICONE/METHICONE SILSESQUIOXANE CROSSPOLYMER, FRAGRANCE / PARFUM, ALUMINA, CAPRYLYL GLYCOL, TRIHYDROXYSTEARIN, STEARIC ACID, DIMETHICONE/POLYGLYCERIN-3 CROSSPOLYMER, ETHYLHEXYLGLYCERIN, PANTHENOL, TRIETHOXYCAPRYLYLSILANE, IRON OXIDES (CI 77499), DISODIUM EDTA, PEG-2 SOYAMINE, SIMETHICONE, MENTHA ARVENSIS LEAF EXTRACT, HYDROLYZED HYALURONIC ACID, CITRONELLOL, GERANIOL, LIMONENE, DIPROPYLENE GLYCOL, NELUMBO NUCIFERA FLOWER EXTRACT, HYDROXYCITRONELLAL, SODIUM CITRATE, TOCOPHEROL
WATER / AQUA / EAU, TITANIUM DIOXIDE (CI 77891), CYCLOPENTASILOXANE, METHYL TRIMETHICONE, ETHYLHEXYL METHOXYCINNAMATE, CAPRYLYL METHICONE, PEG-10 DIMETHICONE, PROPANEDIOL, CYCLOHEXASILOXANE, POLYMETHYL METHACRYLATE, IRON OXIDES (CI 77492), ZINC OXIDE (NANO), TRIMETHYLSILOXYSILICATE, TITANIUM DIOXIDE (NANO), NYLON-12, LAURYL PEG-9 POLYDIMETHYLSILOXYETHYL DIMETHICONE, HDI/TRIMETHYLOL HEXYLLACTONE CROSSPOLYMER, DISTEARDIMONIUM HECTORITE, IRON OXIDES (CI 77491), 1,2-HEXANEDIOL, ALUMINUM HYDROXIDE, SODIUM CHLORIDE, ACRYLATES/DIMETHICONE COPOLYMER, ISOPROPYL TITANIUM TRIISOSTEARATE, ACRYLATES/ETHYLHEXYL ACRYLATE/DIMETHICONE METHACRYLATE COPOLYMER, FRAGRANCE / PARFUM, CAPRYLYL GLYCOL, BIS-PEG-15 DIMETHICONE/IPDI COPOLYMER, STEARIC ACID, PEG-2 SOYAMINE, ETHYLHEXYLGLYCERIN, IRON OXIDES (CI 77499), DISODIUM EDTA, TRIETHOXYCAPRYLYLSILANE, SILICA, CITRONELLOL, GERANIOL, LIMONENE, BHT, HYDROXYCITRONELLAL, TOCOPHEROL

WATER / AQUA / EAU, TITANIUM DIOXIDE (CI 77891), CYCLOPENTASILOXANE, METHYL TRIMETHICONE, ETHYLHEXYL METHOXYCINNAMATE, CAPRYLYL METHICONE, PEG-10 DIMETHICONE, PROPANEDIOL, CYCLOHEXASILOXANE, IRON OXIDES (CI 77492), ZINC OXIDE (NANO), POLYMETHYL METHACRYLATE, TRIMETHYLSILOXYSILICATE, TITANIUM DIOXIDE (NANO), NYLON-12, LAURYL PEG-9 POLYDIMETHYLSILOXYETHYL DIMETHICONE, HDI/TRIMETHYLOL HEXYLLACTONE CROSSPOLYMER, DISTEARDIMONIUM HECTORITE, IRON OXIDES (CI 77491), 1,2-HEXANEDIOL, ALUMINUM HYDROXIDE, SODIUM CHLORIDE, ACRYLATES/DIMETHICONE COPOLYMER, ISOPROPYL TITANIUM TRIISOSTEARATE, ACRYLATES/ETHYLHEXYL ACRYLATE/DIMETHICONE METHACRYLATE COPOLYMER, FRAGRANCE / PARFUM, CAPRYLYL GLYCOL, BIS-PEG-15 DIMETHICONE/IPDI COPOLYMER, STEARIC ACID, PEG-2 SOYAMINE, IRON OXIDES (CI 77499), ETHYLHEXYLGLYCERIN, DISODIUM EDTA, TRIETHOXYCAPRYLYLSILANE, SILICA, CITRONELLOL, GERANIOL, LIMONENE, BHT, HYDROXYCITRONELLAL, TOCOPHEROL
WATER / AQUA / EAU, TITANIUM DIOXIDE (CI 77891), CYCLOPENTASILOXANE, METHYL TRIMETHICONE, ETHYLHEXYL METHOXYCINNAMATE, CAPRYLYL METHICONE, IRON OXIDES (CI 77492), POLYMETHYL METHACRYLATE, PEG-10 DIMETHICONE, PROPANEDIOL, CYCLOHEXASILOXANE, ZINC OXIDE (NANO), TRIMETHYLSILOXYSILICATE, TITANIUM DIOXIDE (NANO), NYLON-12, LAURYL PEG-9 POLYDIMETHYLSILOXYETHYL DIMETHICONE, HDI/TRIMETHYLOL HEXYLLACTONE CROSSPOLYMER, DISTEARDIMONIUM HECTORITE, IRON OXIDES (CI 77491), 1,2-HEXANEDIOL, SODIUM CHLORIDE, ACRYLATES/DIMETHICONE COPOLYMER, ALUMINUM HYDROXIDE, ISOPROPYL TITANIUM TRIISOSTEARATE, ACRYLATES/ETHYLHEXYL ACRYLATE/DIMETHICONE METHACRYLATE COPOLYMER, FRAGRANCE / PARFUM, CAPRYLYL GLYCOL, BIS-PEG-15 DIMETHICONE/IPDI COPOLYMER, STEARIC ACID, PEG-2 SOYAMINE, ETHYLHEXYLGLYCERIN, IRON OXIDES (CI 77499), DISODIUM EDTA, TRIETHOXYCAPRYLYLSILANE, SILICA, CITRONELLOL, GERANIOL, LIMONENE, BHT, HYDROXYCITRONELLAL, TOCOPHEROL