Neo Cushion_Matte
Full coverage cushion that provides a flawless complexion for 24 hours by a single touch
Product features
Recommended for

Those who want to cover pores & blemishes
Those who have an oily skin
Those who want a sweat-resistant makeup that does not fade out
It's perfect for those who want a flawless makeup that lasts for 24 hours and doesn't fade even in hot and humid weather.
THE PROOF
Full coverage cushion that provides
a flawless complexion for 24 hours
Ultralight powders provide medium to full buildable coverage all day long by instantly covering pores, imperfections and unevenness

SECRET 1.

Full yet Weightless Coverage

This sweat-resistant formula controls excessive sebum and lasts even in hot and humid weather

SECRET 2.

24hr Sweat-Resistant Wear

Comfortable and breathable semi-matte formula for a perfect natural flawless skin

SECRET 3.

Soft Matte Finish

Blemishes & Spots covered

Dark Circles covered

Pores covered
Neo Cushion's ultra light powders were reduced in
their size1) enabling a lighter makeup finish and better adherence to skin.
This is why makeup doesn't look/feel cakey or heavy.
1)Compared to BB Cushion_Pore Control
24 hour lasting formula

-Don't need to touch up!-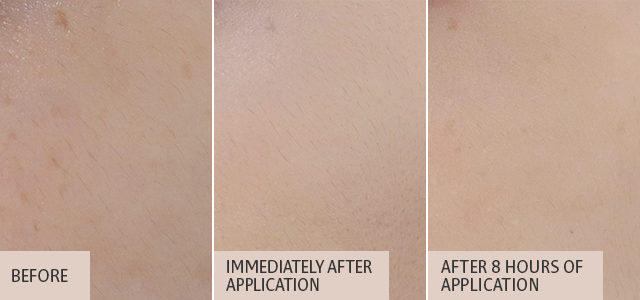 The formula was clinically proved to cover skin yellowness, redness,
pores and unevenness for 24 hours, offering a flawless looking skin all day!
Transfer & sweat-resistant formula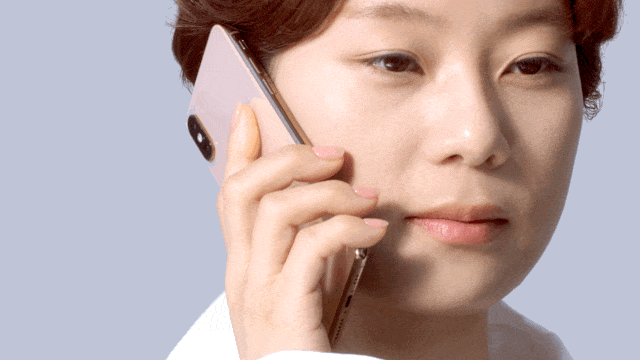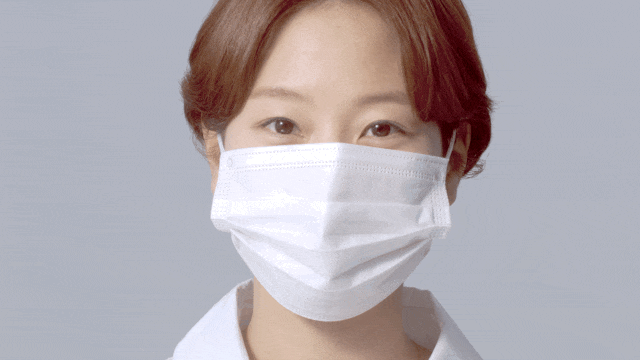 Thanks to its long-lasting and highly adhesive formula,
makeup remains even after sauna (40° Celsius) and after doing intensive exercises.
It also doesn't transfer onto your face masks or mobile phones.
Neo Cushion can take care of skin damages, such as dryness,
from long-term exposure of blue light from mobile phones and PCs.
EASY REFILL
Innovative One-Touch Spinning Refill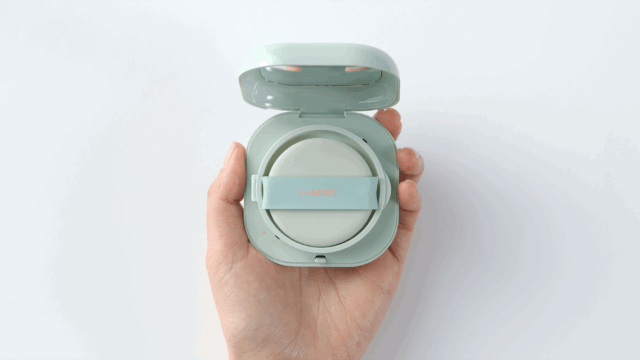 Innovative One-Touch Spinning Refill
Structure helps to easily replace the refill
Grab the refill
and turn it
counter clockwise

Remove the refill
by lifting it up

Insert a new refill

Turn it clockwise
ALL SHADES
FIND YOUR SHADE

13N
17N
21C
21N

23C

23N

25N
31N

33N
35N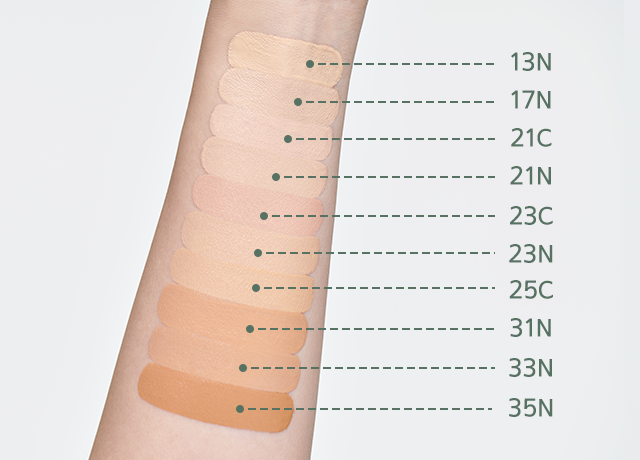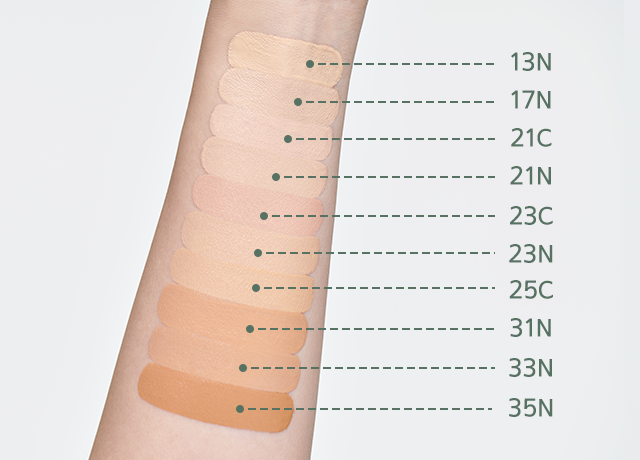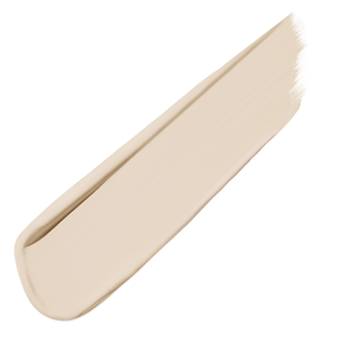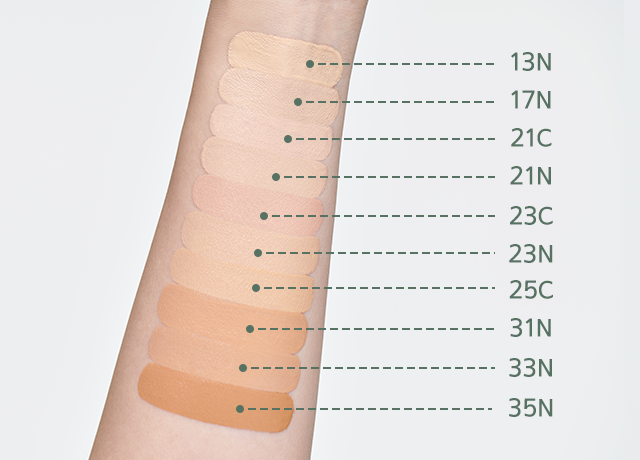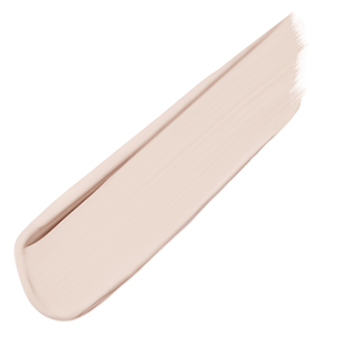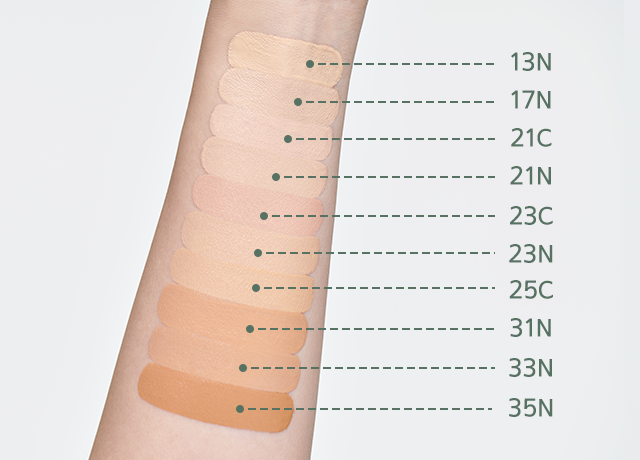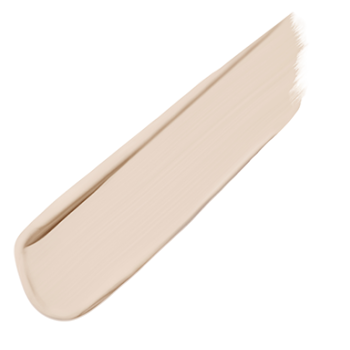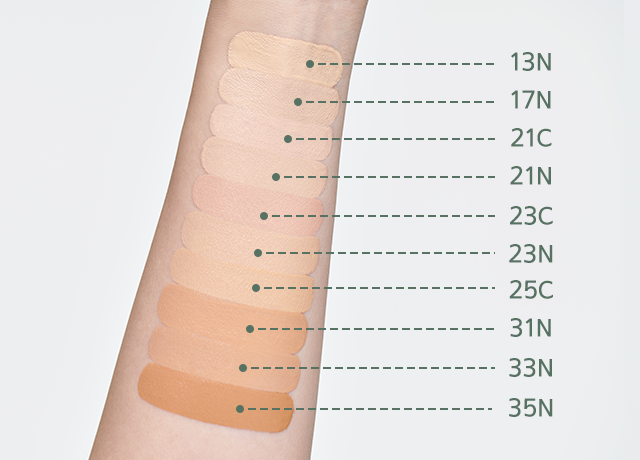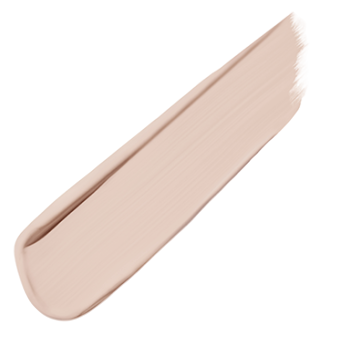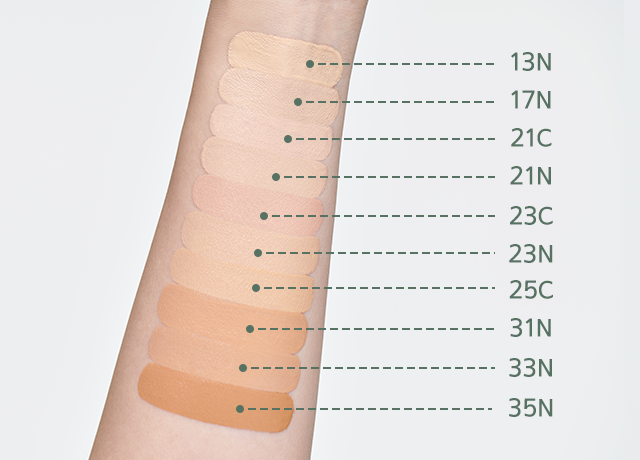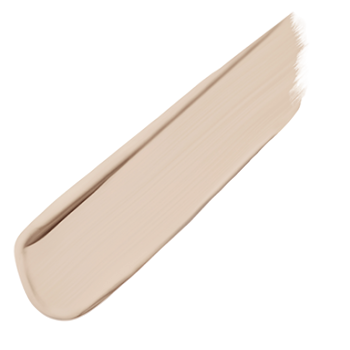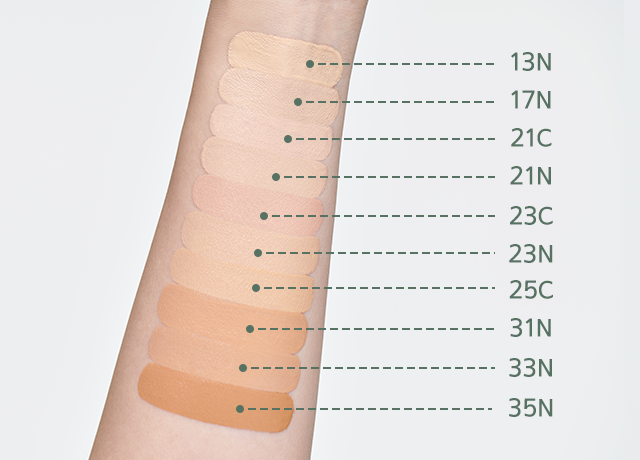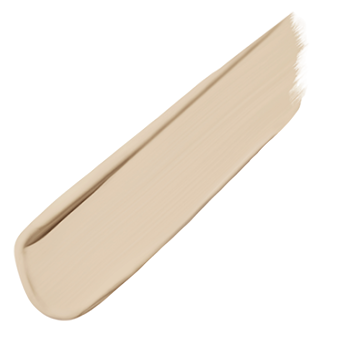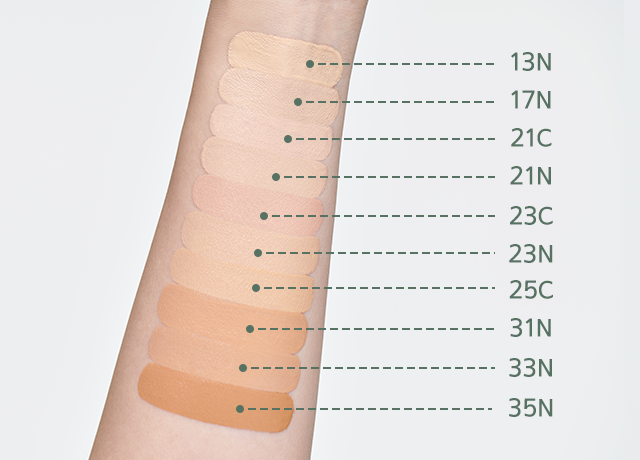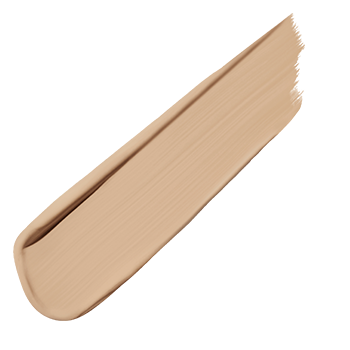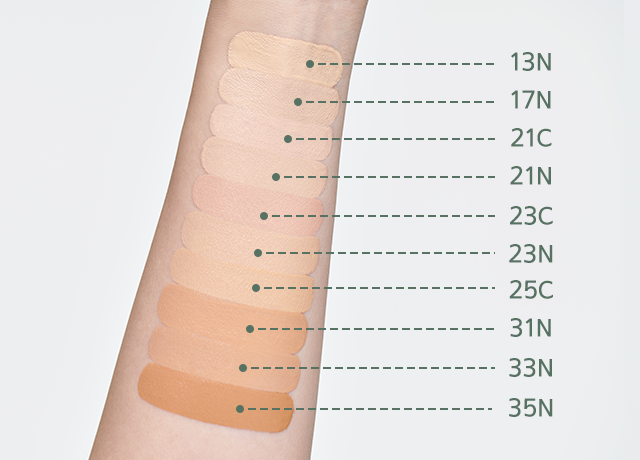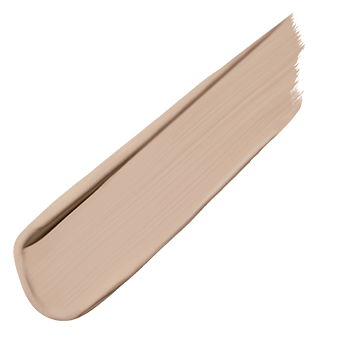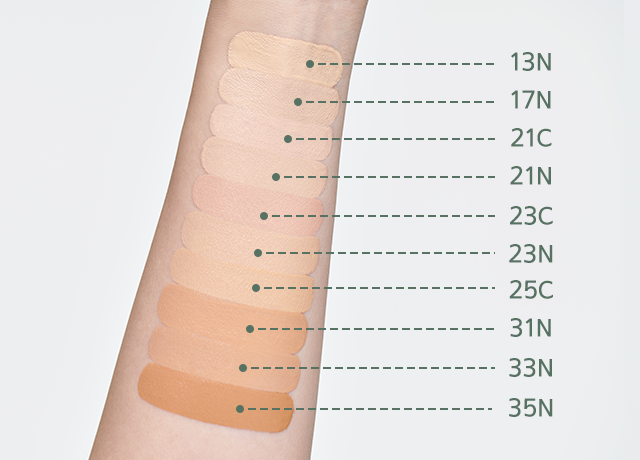 LANEIGE BB Cushion
11N
13N
21N
23N
13C, 17C
23C
31N
33N
35N
LANEIGE
NEO Cushion
13N
13N,17N
17N, 21N
23N, 25N
21C
23C
31N
33N
35N
BEAUTY TIPS
MAKE-UP TIPS!
NEO CUSHION HOW-TO
A small amount of formula is enough
to cover your face.
Do not apply to much formula on the puff or face,
otherwise you can overapply it,
creating a thick finish.

Rather, apply a thin layer
by lightly dabbing onto the skin.
For a higher coverage, you can re-apply a thin layer again.
Luminous Live #Neo Cushion_Matte
Ingredients
precaution
For external use only.

Avoid direct contact with eyes.

If contact occurs, rinse thoroughly with water.

Discontinue use if irritation occurs.

Keep out of reach of children.
ingredient
WATER / AQUA / EAU, TITANIUM DIOXIDE (CI 77891), CYCLOPENTASILOXANE, METHYL TRIMETHICONE, ETHYLHEXYL METHOXYCINNAMATE, CAPRYLYL METHICONE, POLYMETHYL METHACRYLATE, PEG-10 DIMETHICONE, PROPANEDIOL, CYCLOHEXASILOXANE, ZINC OXIDE (NANO), TRIMETHYLSILOXYSILICATE, TITANIUM DIOXIDE (NANO), NYLON-12, LAURYL PEG-9 POLYDIMETHYLSILOXYETHYL DIMETHICONE, HDI/TRIMETHYLOL HEXYLLACTONE CROSSPOLYMER, DISTEARDIMONIUM HECTORITE, IRON OXIDES (CI 77492), 1,2-HEXANEDIOL, ALUMINUM HYDROXIDE, SODIUM CHLORIDE, ACRYLATES/DIMETHICONE COPOLYMER, ISOPROPYL TITANIUM TRIISOSTEARATE, IRON OXIDES (CI 77491), ACRYLATES/ETHYLHEXYL ACRYLATE/DIMETHICONE METHACRYLATE COPOLYMER, FRAGRANCE / PARFUM, CAPRYLYL GLYCOL, BIS-PEG-15 DIMETHICONE/IPDI COPOLYMER, STEARIC ACID, PEG-2 SOYAMINE, ETHYLHEXYLGLYCERIN, DISODIUM EDTA, TRIETHOXYCAPRYLYLSILANE, SILICA, IRON OXIDES (CI 77499), CITRONELLOL, GERANIOL, LIMONENE, BHT, HYDROXYCITRONELLAL, TOCOPHEROL
WATER / AQUA / EAU, TITANIUM DIOXIDE (CI 77891), CYCLOPENTASILOXANE, METHYL TRIMETHICONE, ETHYLHEXYL METHOXYCINNAMATE, CAPRYLYL METHICONE, POLYMETHYL METHACRYLATE, PEG-10 DIMETHICONE, PROPANEDIOL, CYCLOHEXASILOXANE, ZINC OXIDE (NANO), TRIMETHYLSILOXYSILICATE, TITANIUM DIOXIDE (NANO), NYLON-12, LAURYL PEG-9 POLYDIMETHYLSILOXYETHYL DIMETHICONE, HDI/TRIMETHYLOL HEXYLLACTONE CROSSPOLYMER, DISTEARDIMONIUM HECTORITE, IRON OXIDES (CI 77492), 1,2-HEXANEDIOL, ALUMINUM HYDROXIDE, SODIUM CHLORIDE, ACRYLATES/DIMETHICONE COPOLYMER, IRON OXIDES (CI 77491), ISOPROPYL TITANIUM TRIISOSTEARATE, ACRYLATES/ETHYLHEXYL ACRYLATE/DIMETHICONE METHACRYLATE COPOLYMER, FRAGRANCE / PARFUM, CAPRYLYL GLYCOL, BIS-PEG-15 DIMETHICONE/IPDI COPOLYMER, STEARIC ACID, PEG-2 SOYAMINE, ETHYLHEXYLGLYCERIN, DISODIUM EDTA, TRIETHOXYCAPRYLYLSILANE, SILICA, IRON OXIDES (CI 77499), CITRONELLOL, GERANIOL, LIMONENE, BHT, HYDROXYCITRONELLAL, TOCOPHEROL
WATER / AQUA / EAU, TITANIUM DIOXIDE (CI 77891), CYCLOPENTASILOXANE, METHYL TRIMETHICONE, ETHYLHEXYL METHOXYCINNAMATE, CAPRYLYL METHICONE, PEG-10 DIMETHICONE, PROPANEDIOL, CYCLOHEXASILOXANE, POLYMETHYL METHACRYLATE, ZINC OXIDE (NANO), TRIMETHYLSILOXYSILICATE, TITANIUM DIOXIDE (NANO), NYLON-12, LAURYL PEG-9 POLYDIMETHYLSILOXYETHYL DIMETHICONE, HDI/TRIMETHYLOL HEXYLLACTONE CROSSPOLYMER, DISTEARDIMONIUM HECTORITE, IRON OXIDES (CI 77492), 1,2-HEXANEDIOL, IRON OXIDES (CI 77491), ALUMINUM HYDROXIDE, SODIUM CHLORIDE, ACRYLATES/DIMETHICONE COPOLYMER, ISOPROPYL TITANIUM TRIISOSTEARATE, ACRYLATES/ETHYLHEXYL ACRYLATE/DIMETHICONE METHACRYLATE COPOLYMER, FRAGRANCE / PARFUM, CAPRYLYL GLYCOL, BIS-PEG-15 DIMETHICONE/IPDI COPOLYMER, STEARIC ACID, PEG-2 SOYAMINE, ETHYLHEXYLGLYCERIN, DISODIUM EDTA, TRIETHOXYCAPRYLYLSILANE, SILICA, IRON OXIDES (CI 77499), CITRONELLOL, GERANIOL, LIMONENE, BHT, HYDROXYCITRONELLAL, TOCOPHEROL
WATER / AQUA / EAU, TITANIUM DIOXIDE (CI 77891), CYCLOPENTASILOXANE, METHYL TRIMETHICONE, ETHYLHEXYL METHOXYCINNAMATE, CAPRYLYL METHICONE, PEG-10 DIMETHICONE, PROPANEDIOL, CYCLOHEXASILOXANE, POLYMETHYL METHACRYLATE, ZINC OXIDE (NANO), TRIMETHYLSILOXYSILICATE, TITANIUM DIOXIDE (NANO), NYLON-12, LAURYL PEG-9 POLYDIMETHYLSILOXYETHYL DIMETHICONE, HDI/TRIMETHYLOL HEXYLLACTONE CROSSPOLYMER, IRON OXIDES (CI 77492), DISTEARDIMONIUM HECTORITE, 1,2-HEXANEDIOL, ALUMINUM HYDROXIDE, SODIUM CHLORIDE, IRON OXIDES (CI 77491), ACRYLATES/DIMETHICONE COPOLYMER, ISOPROPYL TITANIUM TRIISOSTEARATE, ACRYLATES/ETHYLHEXYL ACRYLATE/DIMETHICONE METHACRYLATE COPOLYMER, FRAGRANCE / PARFUM, CAPRYLYL GLYCOL, BIS-PEG-15 DIMETHICONE/IPDI COPOLYMER, STEARIC ACID, PEG-2 SOYAMINE, ETHYLHEXYLGLYCERIN, DISODIUM EDTA, IRON OXIDES (CI 77499), TRIETHOXYCAPRYLYLSILANE, SILICA, CITRONELLOL, GERANIOL, LIMONENE, BHT, HYDROXYCITRONELLAL, TOCOPHEROL
WATER / AQUA / EAU, TITANIUM DIOXIDE (CI 77891), CYCLOPENTASILOXANE, METHYL TRIMETHICONE, ETHYLHEXYL METHOXYCINNAMATE, CAPRYLYL METHICONE, POLYMETHYL METHACRYLATE, PEG-10 DIMETHICONE, PROPANEDIOL, CYCLOHEXASILOXANE, ZINC OXIDE (NANO), TRIMETHYLSILOXYSILICATE, TITANIUM DIOXIDE (NANO), IRON OXIDES (CI 77492), NYLON-12, LAURYL PEG-9 POLYDIMETHYLSILOXYETHYL DIMETHICONE, HDI/TRIMETHYLOL HEXYLLACTONE CROSSPOLYMER, DISTEARDIMONIUM HECTORITE, IRON OXIDES (CI 77491), 1,2-HEXANEDIOL, SODIUM CHLORIDE, ALUMINUM HYDROXIDE, ACRYLATES/DIMETHICONE COPOLYMER, ISOPROPYL TITANIUM TRIISOSTEARATE, ACRYLATES/ETHYLHEXYL ACRYLATE/DIMETHICONE METHACRYLATE COPOLYMER, FRAGRANCE / PARFUM, CAPRYLYL GLYCOL, BIS-PEG-15 DIMETHICONE/IPDI COPOLYMER, STEARIC ACID, PEG-2 SOYAMINE, ETHYLHEXYLGLYCERIN, DISODIUM EDTA, TRIETHOXYCAPRYLYLSILANE, SILICA, IRON OXIDES (CI 77499), CITRONELLOL, GERANIOL, LIMONENE, BHT, HYDROXYCITRONELLAL, TOCOPHEROL
WATER / AQUA / EAU, TITANIUM DIOXIDE (CI 77891), CYCLOPENTASILOXANE, METHYL TRIMETHICONE, ETHYLHEXYL METHOXYCINNAMATE, CAPRYLYL METHICONE, PEG-10 DIMETHICONE, PROPANEDIOL, CYCLOHEXASILOXANE, POLYMETHYL METHACRYLATE, IRON OXIDES (CI 77492), ZINC OXIDE (NANO), TRIMETHYLSILOXYSILICATE, TITANIUM DIOXIDE (NANO), NYLON-12, LAURYL PEG-9 POLYDIMETHYLSILOXYETHYL DIMETHICONE, HDI/TRIMETHYLOL HEXYLLACTONE CROSSPOLYMER, DISTEARDIMONIUM HECTORITE, IRON OXIDES (CI 77491), 1,2-HEXANEDIOL, ALUMINUM HYDROXIDE, SODIUM CHLORIDE, ACRYLATES/DIMETHICONE COPOLYMER, ISOPROPYL TITANIUM TRIISOSTEARATE, ACRYLATES/ETHYLHEXYL ACRYLATE/DIMETHICONE METHACRYLATE COPOLYMER, FRAGRANCE / PARFUM, CAPRYLYL GLYCOL, BIS-PEG-15 DIMETHICONE/IPDI COPOLYMER, STEARIC ACID, PEG-2 SOYAMINE, ETHYLHEXYLGLYCERIN, IRON OXIDES (CI 77499), DISODIUM EDTA, TRIETHOXYCAPRYLYLSILANE, SILICA, CITRONELLOL, GERANIOL, LIMONENE, BHT, HYDROXYCITRONELLAL, TOCOPHEROL
WATER / AQUA / EAU, TITANIUM DIOXIDE (CI 77891), CYCLOPENTASILOXANE, METHYL TRIMETHICONE, ETHYLHEXYL METHOXYCINNAMATE, CAPRYLYL METHICONE, PEG-10 DIMETHICONE, PROPANEDIOL, CYCLOHEXASILOXANE, IRON OXIDES (CI 77492), ZINC OXIDE (NANO), POLYMETHYL METHACRYLATE, TRIMETHYLSILOXYSILICATE, TITANIUM DIOXIDE (NANO), NYLON-12, LAURYL PEG-9 POLYDIMETHYLSILOXYETHYL DIMETHICONE, HDI/TRIMETHYLOL HEXYLLACTONE CROSSPOLYMER, DISTEARDIMONIUM HECTORITE, IRON OXIDES (CI 77491), 1,2-HEXANEDIOL, ALUMINUM HYDROXIDE, SODIUM CHLORIDE, ACRYLATES/DIMETHICONE COPOLYMER, ISOPROPYL TITANIUM TRIISOSTEARATE, ACRYLATES/ETHYLHEXYL ACRYLATE/DIMETHICONE METHACRYLATE COPOLYMER, FRAGRANCE / PARFUM, CAPRYLYL GLYCOL, BIS-PEG-15 DIMETHICONE/IPDI COPOLYMER, STEARIC ACID, PEG-2 SOYAMINE, IRON OXIDES (CI 77499), ETHYLHEXYLGLYCERIN, DISODIUM EDTA, TRIETHOXYCAPRYLYLSILANE, SILICA, CITRONELLOL, GERANIOL, LIMONENE, BHT, HYDROXYCITRONELLAL, TOCOPHEROL
WATER / AQUA / EAU, TITANIUM DIOXIDE (CI 77891), CYCLOPENTASILOXANE, METHYL TRIMETHICONE, ETHYLHEXYL METHOXYCINNAMATE, CAPRYLYL METHICONE, IRON OXIDES (CI 77492), POLYMETHYL METHACRYLATE, PEG-10 DIMETHICONE, PROPANEDIOL, CYCLOHEXASILOXANE, ZINC OXIDE (NANO), TRIMETHYLSILOXYSILICATE, TITANIUM DIOXIDE (NANO), NYLON-12, LAURYL PEG-9 POLYDIMETHYLSILOXYETHYL DIMETHICONE, HDI/TRIMETHYLOL HEXYLLACTONE CROSSPOLYMER, DISTEARDIMONIUM HECTORITE, IRON OXIDES (CI 77491), 1,2-HEXANEDIOL, SODIUM CHLORIDE, ACRYLATES/DIMETHICONE COPOLYMER, ALUMINUM HYDROXIDE, ISOPROPYL TITANIUM TRIISOSTEARATE, ACRYLATES/ETHYLHEXYL ACRYLATE/DIMETHICONE METHACRYLATE COPOLYMER, FRAGRANCE / PARFUM, CAPRYLYL GLYCOL, BIS-PEG-15 DIMETHICONE/IPDI COPOLYMER, STEARIC ACID, PEG-2 SOYAMINE, ETHYLHEXYLGLYCERIN, IRON OXIDES (CI 77499), DISODIUM EDTA, TRIETHOXYCAPRYLYLSILANE, SILICA, CITRONELLOL, GERANIOL, LIMONENE, BHT, HYDROXYCITRONELLAL, TOCOPHEROL
WATER / AQUA / EAU, TITANIUM DIOXIDE (CI 77891), CYCLOPENTASILOXANE, METHYL TRIMETHICONE, ETHYLHEXYL METHOXYCINNAMATE, CAPRYLYL METHICONE, IRON OXIDES (CI 77492), POLYMETHYL METHACRYLATE, PEG-10 DIMETHICONE, PROPANEDIOL, CYCLOHEXASILOXANE, ZINC OXIDE (NANO), TRIMETHYLSILOXYSILICATE, TITANIUM DIOXIDE (NANO), NYLON-12, LAURYL PEG-9 POLYDIMETHYLSILOXYETHYL DIMETHICONE, HDI/TRIMETHYLOL HEXYLLACTONE CROSSPOLYMER, IRON OXIDES (CI 77491), DISTEARDIMONIUM HECTORITE, 1,2-HEXANEDIOL, SODIUM CHLORIDE, ACRYLATES/DIMETHICONE COPOLYMER, ALUMINUM HYDROXIDE, ISOPROPYL TITANIUM TRIISOSTEARATE, ACRYLATES/ETHYLHEXYL ACRYLATE/DIMETHICONE METHACRYLATE COPOLYMER, FRAGRANCE / PARFUM, CAPRYLYL GLYCOL, BIS-PEG-15 DIMETHICONE/IPDI COPOLYMER, STEARIC ACID, IRON OXIDES (CI 77499), PEG-2 SOYAMINE, ETHYLHEXYLGLYCERIN, DISODIUM EDTA, TRIETHOXYCAPRYLYLSILANE, SILICA, CITRONELLOL, GERANIOL, LIMONENE, BHT, HYDROXYCITRONELLAL, TOCOPHEROL
WATER / AQUA / EAU, TITANIUM DIOXIDE (CI 77891), CYCLOPENTASILOXANE, METHYL TRIMETHICONE, ETHYLHEXYL METHOXYCINNAMATE, CAPRYLYL METHICONE, IRON OXIDES (CI 77492), POLYMETHYL METHACRYLATE, PEG-10 DIMETHICONE, PROPANEDIOL, CYCLOHEXASILOXANE, ZINC OXIDE (NANO), TRIMETHYLSILOXYSILICATE, TITANIUM DIOXIDE (NANO), NYLON-12, LAURYL PEG-9 POLYDIMETHYLSILOXYETHYL DIMETHICONE, HDI/TRIMETHYLOL HEXYLLACTONE CROSSPOLYMER, IRON OXIDES (CI 77491), DISTEARDIMONIUM HECTORITE, 1,2-HEXANEDIOL, SODIUM CHLORIDE, ACRYLATES/DIMETHICONE COPOLYMER, ALUMINUM HYDROXIDE, ISOPROPYL TITANIUM TRIISOSTEARATE, ACRYLATES/ETHYLHEXYL ACRYLATE/DIMETHICONE METHACRYLATE COPOLYMER, FRAGRANCE / PARFUM, CAPRYLYL GLYCOL, BIS-PEG-15 DIMETHICONE/IPDI COPOLYMER, STEARIC ACID, IRON OXIDES (CI 77499), PEG-2 SOYAMINE, ETHYLHEXYLGLYCERIN, DISODIUM EDTA, TRIETHOXYCAPRYLYLSILANE, SILICA, CITRONELLOL, GERANIOL, LIMONENE, BHT, HYDROXYCITRONELLAL, TOCOPHEROL