Ultimistic Aqua Tint
A comfortable tint that permeates your lips like watercolors
Product features
Recommended for

If you want a clear glow lip that rises from within
If you need a long lasting glow lip
If you are looking for a lip that stained beautifully
A light aqua glow tint that permeates your lips naturally
THE PROOF
Draw your lips, Aqua Tint
Color texture thinly permeating into the lips like water painting that colors drawing paper with color mixed with water, spreading like water

SECRET 1.

Color texture, naturally permeating into the lips

Moisture glow texture containing abundant moisture lightly and comfortably adheres to the lips upon contact with the lips

SECRET 2.

Thinly and lightly adhering to the lips just like leggings' fit

Glow lip, looking bright and clear outside and lightly moisturizing inside the lips

SECRET 3.

Clear glow filling from within
ALL SHADES
From clarity to definition, buildable color
that gets deeper with added application
No.1 Sketch Coral
No.2 Muhly Croquis
No.3 Apple Moment
No.4 Deep Bordeaux
No.5 Palette Red
No.1 Sketch Coral
Refreshing daily peach coral
No.2 Muhly Croquis
Romantic pink coral containing Pink Muley
No.3 Apple Moment
Defining, refreshing apple red like real apple
No.4 Deep Bordeaux
Defining cool wine red
No.5 Palette Red
Classic red, the standard of red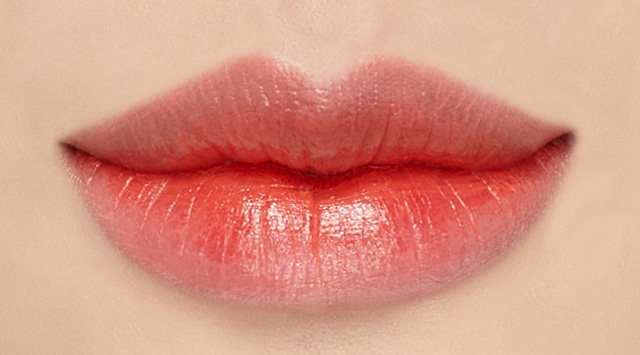 Gradation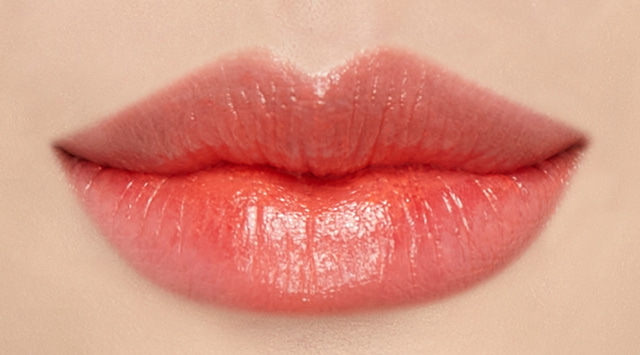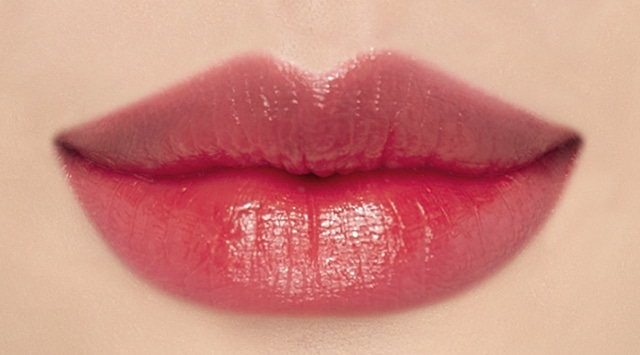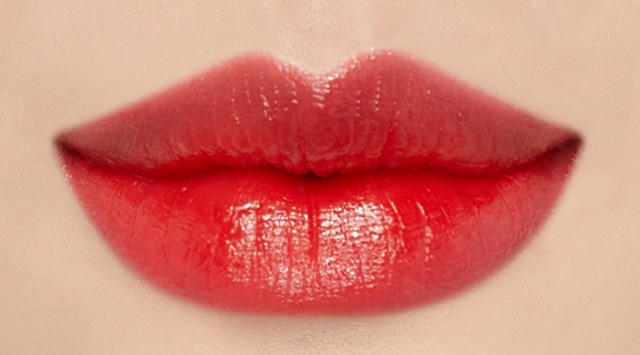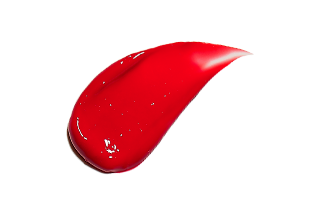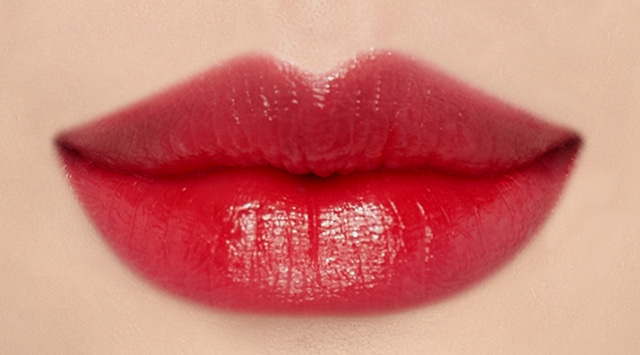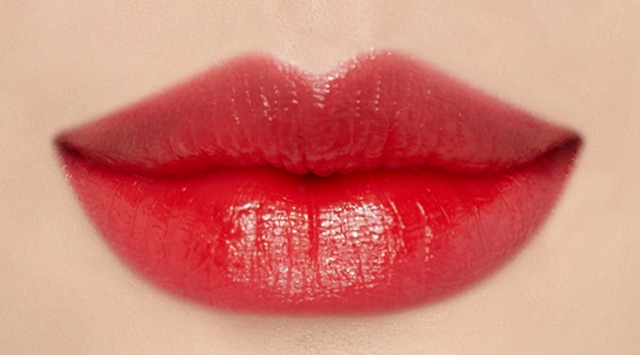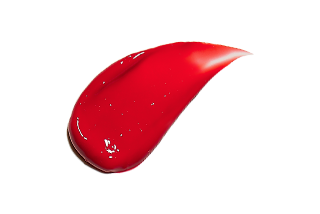 Full
TEXTURE
The combination of ingredients produced with
Laneige's know-how provides non-sticky,
refreshing, thin adherence even after applying
color in several layers

One layer of application provides clear, natural glow,
with 2-3 layers of application expressing defining,
richly glowing lips.
True-to-coloration expresses beautiful lips even
after slight removal
HOW TO
How to use Aqua Tint
Gently fill the entire lips with the enclosed tip
Adjust the color by layering color according to the desired coloration
BEAUTY TIPS
Aqua Tint Mask Makeup
Excellent glow
Lasting effect UP
Ingredients
precaution
1. If the following symptoms occur while using this product, discontinue use and consult your dermatologist

(1) Red spots, swelling, itching, or irritation

(2) If the application area develops the symptoms above after exposure to direct sunlight

2. Do not apply on areas with injuries, eczema, or dermatitis

3. Storage & Handling

(1) Keep the cap closed after use.

(2) Keep out of reach of children.

(3) Keep away from direct sunlight and extreme high or low temperatures.
ingredient
WATER / AQUA / EAU, PHENYL TRIMETHICONE, DIPHENYLSILOXY PHENYL TRIMETHICONE, TRIMETHYLSILOXYSILICATE, POLYPROPYLSILSESQUIOXANE, BUTYLENE GLYCOL, GLYCERIN, STEARETH-21, CETEARYL ALCOHOL, ISODODECANE, ALCOHOL DENAT., 1,2-HEXANEDIOL, PENTYLENE GLYCOL, STEARETH-2, HYDROXYETHYL ACRYLATE/SODIUM ACRYLOYLDIMETHYL TAURATE COPOLYMER, TREHALOSE, TITANIUM DIOXIDE (CI 77891), POLYGLYCERYL-2 DIISOSTEARATE, POLYGLYCERYL-2 TRIISOSTEARATE, GLYCERYL CAPRYLATE, RED 6 (CI 15850), IRON OXIDES (CI 77491), FRAGRANCE / PARFUM, DISODIUM EDTA, SORBITAN ISOSTEARATE, POLYSORBATE 60, YELLOW 6 (CI 15985), RED 7 LAKE (CI 15850), RED 40 (CI 16035), AMMONIUM ACRYLATES COPOLYMER, CAPRYLYL GLYCOL
WATER / AQUA / EAU, PHENYL TRIMETHICONE, DIPHENYLSILOXY PHENYL TRIMETHICONE, TRIMETHYLSILOXYSILICATE, POLYPROPYLSILSESQUIOXANE, BUTYLENE GLYCOL, GLYCERIN, STEARETH-21, CETEARYL ALCOHOL, ISODODECANE, ALCOHOL DENAT., 1,2-HEXANEDIOL, PENTYLENE GLYCOL, STEARETH-2, HYDROXYETHYL ACRYLATE/SODIUM ACRYLOYLDIMETHYL TAURATE COPOLYMER, TREHALOSE, TITANIUM DIOXIDE (CI 77891), DIISOSTEARYL MALATE, RED 40 (CI 16035), GLYCERYL CAPRYLATE, FRAGRANCE / PARFUM, POLYGLYCERYL-2 TRIISOSTEARATE, RED 7 LAKE (CI 15850), DISODIUM EDTA, SORBITAN ISOSTEARATE, POLYSORBATE 60, RED 28 (CI 45410), YELLOW 5 (CI 19140), ALUMINUM HYDROXIDE, TRIETHOXYCAPRYLYLSILANE, AMMONIUM ACRYLATES COPOLYMER, BLUE 1 (CI 42090), CAPRYLYL GLYCOL
WATER / AQUA / EAU, PHENYL TRIMETHICONE, DIPHENYLSILOXY PHENYL TRIMETHICONE, TRIMETHYLSILOXYSILICATE, POLYPROPYLSILSESQUIOXANE, BUTYLENE GLYCOL, GLYCERIN, STEARETH-21, CETEARYL ALCOHOL, ISODODECANE, ALCOHOL DENAT., 1,2-HEXANEDIOL, PENTYLENE GLYCOL, STEARETH-2, HYDROXYETHYL ACRYLATE/SODIUM ACRYLOYLDIMETHYL TAURATE COPOLYMER, TREHALOSE, OCTYLDODECANOL, POLYGLYCERYL-2 TRIISOSTEARATE, RED 30 (CI 73360), RED 40 (CI 16035), GLYCERYL CAPRYLATE, RED 6 (CI 15850), FRAGRANCE / PARFUM, DISODIUM EDTA, RED 21 (CI 45380), SORBITAN ISOSTEARATE, POLYSORBATE 60, RED 7 LAKE (CI 15850), IRON OXIDES (CI 77491), AMMONIUM ACRYLATES COPOLYMER, TRIETHOXYCAPRYLYLSILANE, CAPRYLYL GLYCOL
WATER / AQUA / EAU, PHENYL TRIMETHICONE, DIPHENYLSILOXY PHENYL TRIMETHICONE, TRIMETHYLSILOXYSILICATE, POLYPROPYLSILSESQUIOXANE, BUTYLENE GLYCOL, GLYCERIN, STEARETH-21, CETEARYL ALCOHOL, ISODODECANE, ALCOHOL DENAT., 1,2-HEXANEDIOL, PENTYLENE GLYCOL, STEARETH-2, POLYGLYCERYL-2 TRIISOSTEARATE, HYDROXYETHYL ACRYLATE/SODIUM ACRYLOYLDIMETHYL TAURATE COPOLYMER, TREHALOSE, RED 7 (CI 15850), RED 40 (CI 16035), GLYCERYL CAPRYLATE, RED 28 (CI 45410), FRAGRANCE / PARFUM, SORBITAN ISOSTEARATE, POLYSORBATE 60, YELLOW 6 (CI 15985), RED 7 LAKE (CI 15850), DISODIUM EDTA, AMMONIUM ACRYLATES COPOLYMER, BLUE 1 (CI 42090), CAPRYLYL GLYCOL
WATER / AQUA / EAU, PHENYL TRIMETHICONE, DIPHENYLSILOXY PHENYL TRIMETHICONE, TRIMETHYLSILOXYSILICATE, BUTYLENE GLYCOL, POLYPROPYLSILSESQUIOXANE, GLYCERIN, STEARETH-21, CETEARYL ALCOHOL, ISODODECANE, ALCOHOL DENAT., 1,2-HEXANEDIOL, PENTYLENE GLYCOL, STEARETH-2, POLYGLYCERYL-2 TRIISOSTEARATE, HYDROXYETHYL ACRYLATE/SODIUM ACRYLOYLDIMETHYL TAURATE COPOLYMER, TREHALOSE, RED 40 (CI 16035), RED 7 (CI 15850), GLYCERYL CAPRYLATE, RED 7 LAKE (CI 15850), FRAGRANCE / PARFUM, YELLOW 6 (CI 15985), DISODIUM EDTA, RED 28 (CI 45410), SORBITAN ISOSTEARATE, POLYSORBATE 60, IRON OXIDES (CI 77491), AMMONIUM ACRYLATES COPOLYMER, TRIETHOXYCAPRYLYLSILANE, CAPRYLYL GLYCOL