event title
Notification for existing members who registered to LANEIGE website before 1st of Dec, 2015
If you are an existing member who joined to LANEIGE website before  1st of Dec, 2015,
updating your personal information is necessarily required to access the new website.
-NOTICE ! If you have offline points, it will be linked to the new website once your personal information is successfully updated.
So don't worry about your offline points existed, you can check it on [MY LANEIGE] after registration completion.
Here is the way to update your information, please follow the steps described as following;

1. Type your NRIC as an ID and password into the new website. Once successfully logged in, you will be directly going to the page "LANEIGE membership information update".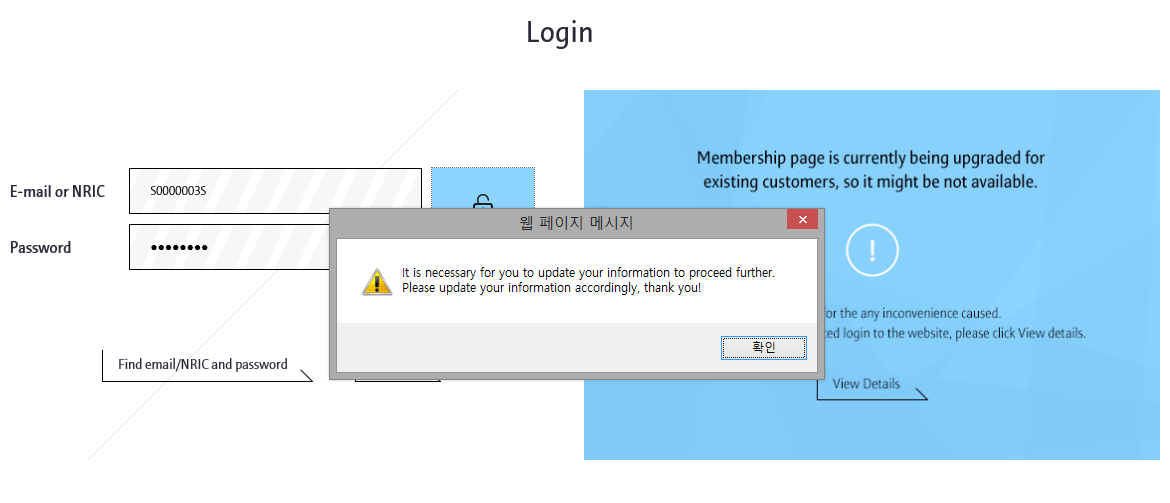 2. Enter your information required such as E-mail, password, your name, NRIC, DOB, Gender, Mobile phone number, etc. Once you clicked the COMPLETE button, you will receive the email verification.
- IMPORTANCE ! If you are also a member for offline store, please enter the same email address as an ID you used for offline membership in order to link your offline points to online.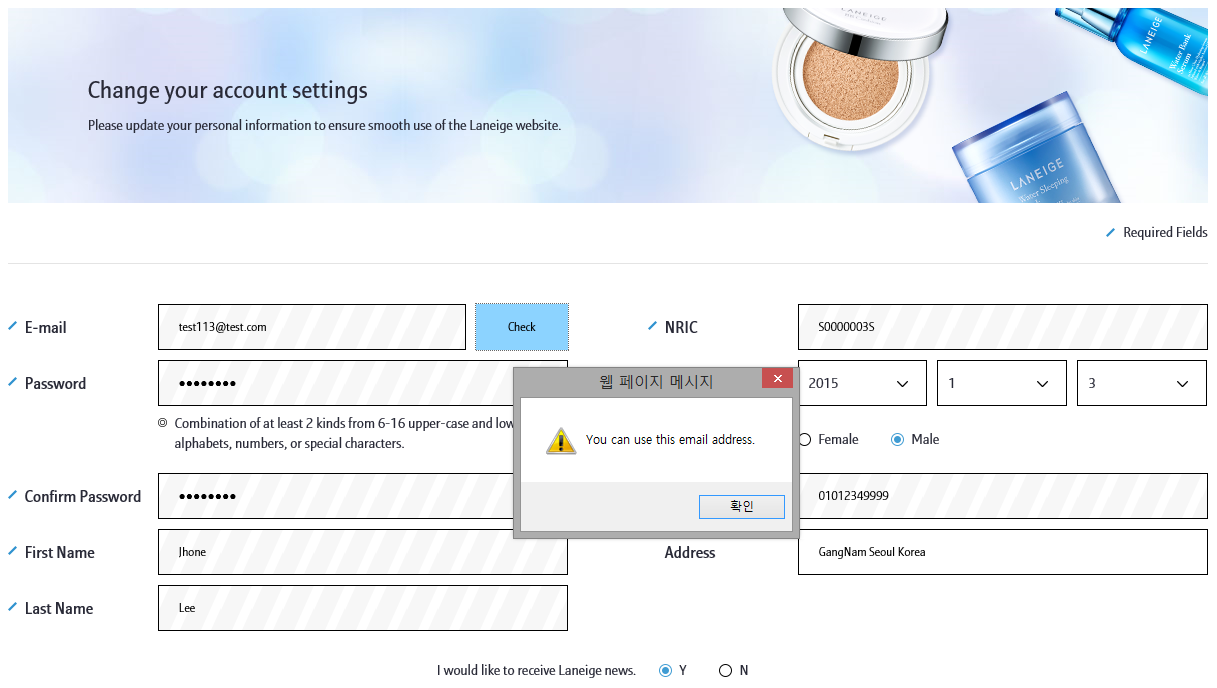 3. Access your email account which you registered and click the URL link on email sent by LANEIGE in order to complete the account registration.

4. Log in to LANEIGE website with your email address(ID) and password.


Thank you for your understanding on this procedure in advance.
LANEIGE will do our best for you as always!