Perfect Renew Youth Regenerator
Total anti-aging essence that reduces five signs
of early skin aging
Product features
Recommended for

When you don't look as beautiful as you used to in selfies
When wrinkles stand out and concern you
When it seems like your skin is losing firmness
Looking different in selfies, not as beautiful as you used to look?
It means your skin has started early aging
Now is the chance to stop the skin aging!
THE PROOF
Intensive anti-aging essence,
Perfect Youth Regenerator
Energy Glyco, a glucose highly condensed in wild ginger root, provides energy to the skin

SECRET 1. Skin energizing
Energy Glyco

French Tri-Peptide firms skin to reveal smooth,
bouncy and young skin

SECRET 2. Firming 90% pure Tri-peptide
from France

Acerola and acai berry extracts stabilized by LANEIGE's exclusive *Silicium Capture Technology deliver a stronger anti-oxidation effect

*Silicium Capture Technology
Korean patent registration no.: 10-1509603

SECRET 3. Antioxidant bomb
Super Berry ComplexTM
The Fundamental
Cause of
Skin Aging
When your skin starts to age
in your mid-20s, micro skin damage*
induced by external conditions accelerates aging
and leads to wrinkles and dryness. *Damage: Skin damaged by dryness and roughness.
Is there no
Youth Triangle on aged skin?
Aged skin surface

Young skin surface
Young and youthful skin has* Youth Triangle, which is small, dense triangular structure. As the skin ages, the triangle loses its shape and becomes larger, and tilts toward one side.
Global joint project of 3 countries
Perfect Renew
Youth Regenerator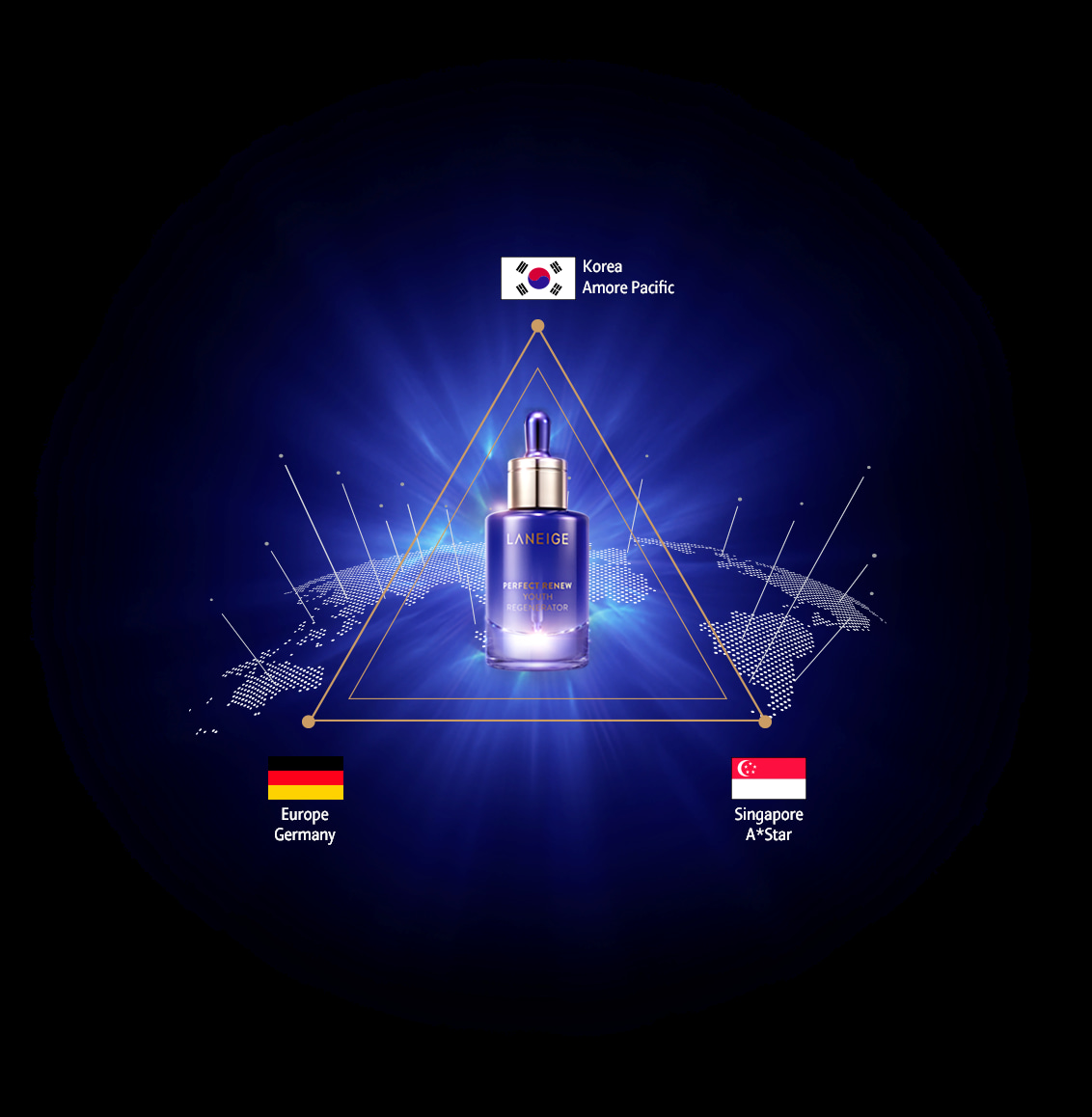 Highly concentrated anti-aging essence
that reduces five signs of early aging
to realize a high-definition skin
that never fears to be zoomed-in on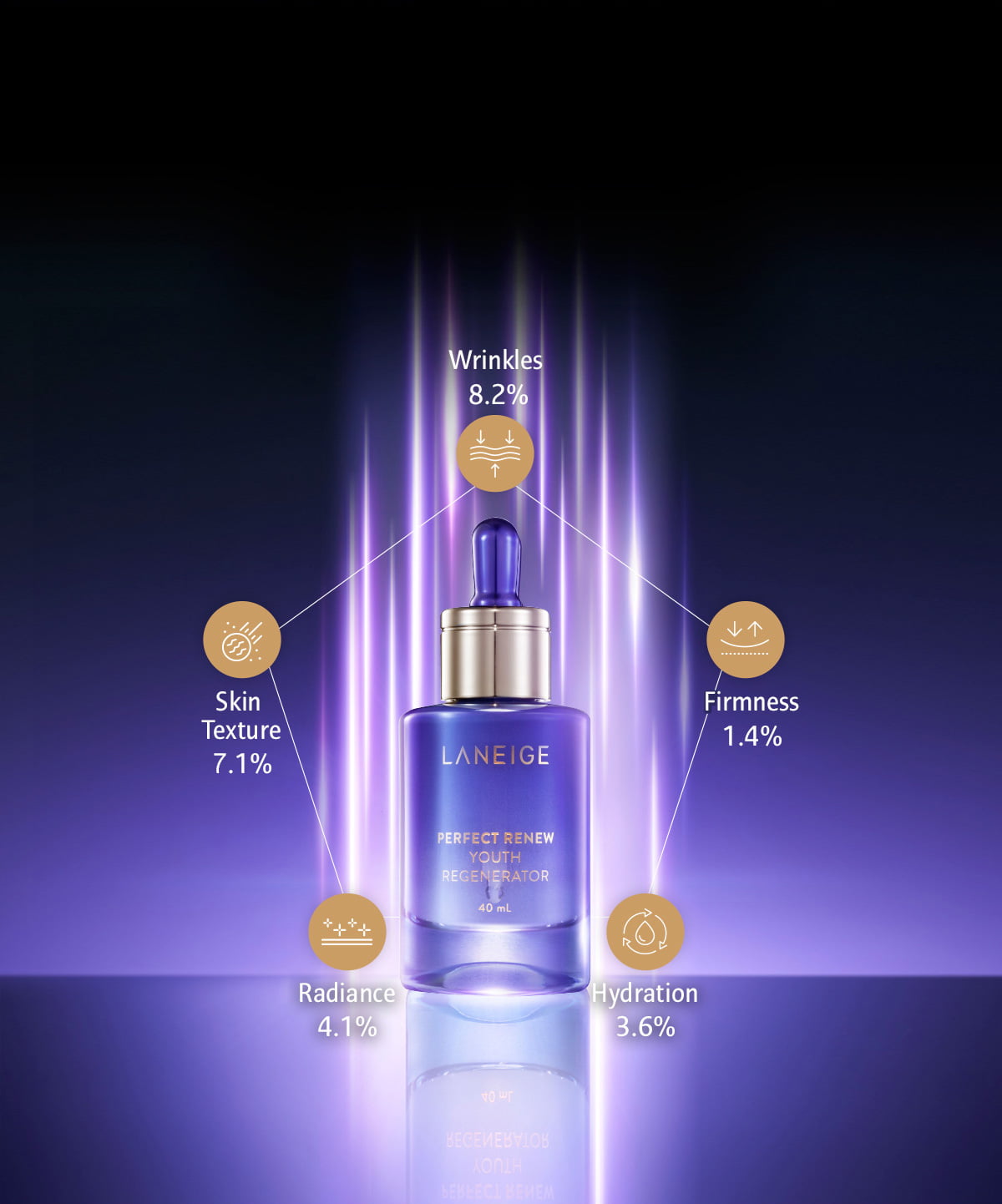 Improving 5 signs of
early aging
33 women aged between 20 and 49 tested
by Global Medical Research Center
Clinical trial for LANEIGE Perfect Renew Youth Regenerator
from August 16 to September 16, 2019
with measurements taken after seven days of use
LANEIGE Perfect Renew
Youth Regenerator
Clinical Trial Results
Test
conducted by

Global Medical Research Center

Subjects

33 women aged between 20 and 49

Period

16.Aug.2019~11.Oct.2019

Results

After using the product

for 4 weeks & 8 weeks

1) Skin firmness improvement (cheeks)
2) Skin glow improvement
3) Forearm skin improvement
through pixel-image
Skin looks even younger
with improved firmness!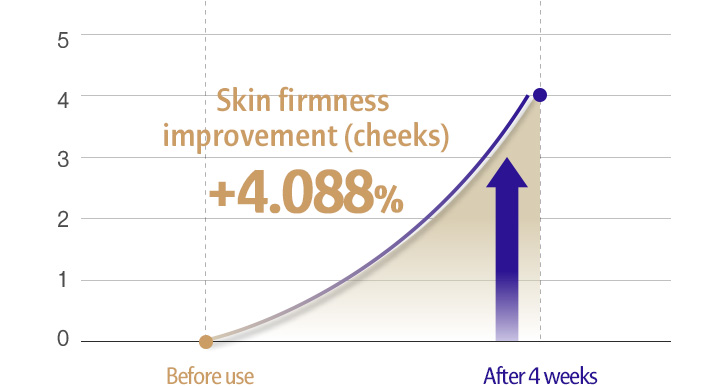 Smooth and radiant as though
the skin has been coated!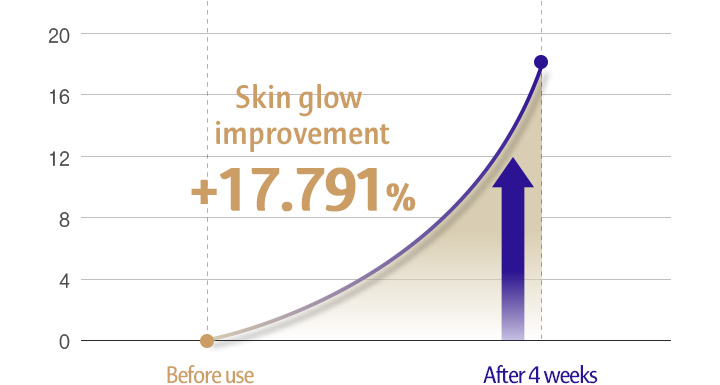 Smaller and denser
Youth-Triangle, which
makes up the skin's surface
Builds high-definition skin
that never fears to be 'zoomed-in' on
Forms smooth and dense
Youth Triangle to build
"high-definition skin" that is
never afraid of being
zoomed-in on
*Youth Triangle: Triangle shaped component that makes up the skin's surface
#Early anti-aging essence
#Intensive essence
#Relief for signs of early skin aging
#High-definition essence
Clinical Data
Perfect Renew Youth Regenerator
fascinated tricky customers seeking an anti-aging solution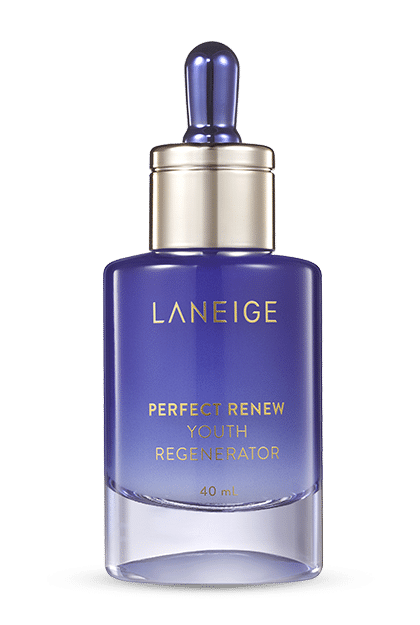 Reduced signs of skin aging
100%
Improved firmness and radiance
100%
Purchase intention
93.93%
Smooth and dense skin
96.96%
Reduced facial wrinkles
90.93%
Bright and clear skin
90.90%
TEXTURE
Highly concentrated and deep nourishing
anti-aging essence
Highly concentrated anti-aging essence with oil that
has been broken down into smaller particles with
1,000 times the pressure of atmospheric pressure for refreshing and quick skin absorption

BEST STEP
LANEIGE's anti-aging routine recommendation
HOW TO
Tips for using Perfect Renew Youth Regenerator!
STEP 1.

After youth skin refiner, take an appropriate amount and gently apply from center of face towards the contour.

STEP 2.

Lightly pat with fingertips and use palms to gently press cheeks 2-3 times for penetration.
Customer Reviews

Perfect Renew Youth Regenerator
Ingredients
precaution
1) If symptoms such as red blotches, swellings, itchiness or irritation appear while using the product and/or after the skin is

exposed to direct sunlight after using it, consult a dermatologist

2) Do not use the product on scars or any area of irritation

3) Precautions for handling and storing the product

A) Keep the product out of the reach of children

B) Do not keep the product in a place exposed to direct sunlight



* The color of the product may deepen during use due to extracts contained in the formula.

However, this does not affect the product quality or benefits, so it is safe to use.



For defective products, compensation will be made according to the Standards noticed by the Fair Trade Commission.

Customer Service Center: +82-80-023-5454
ingredient
Water, Glycerin, Propanediol, Alcohol Denat, Hydrogenated C6-14 Olefin Polymers, 1,2-Hexanediol, Cetyl Ethylhexanoate, Polyglyceryl-3 Methylglucose Distearate, Squalane, Dimethicone, Butylene Glycol Dicaprylate/Dicaprate, Carbomer, Methyl Glucose Sesquistearate, Pentaerythrityl Tetraisostearate, Butylene Glycol, Cetearyl Glucoside, Fragrance, Ethylhexylglycerin, Malpighia Glabra (Acerola) Fruit Extract, Xanthan Gum, Adenosine, Hedychium Coronarium Root Extract, Euterpe Oleracea Fruit Extract, Magnesium Chloride, Tetradecyl Aminobutyroylvalylaminobutyric Urea Trifluoroacetate, Sodium Magnesium Silicate, Disodium EDTA, Tocopherol, Gluathione