Fresh Calming Quick Morning Mask
An easy & quick leave-on morning mask that provides moisture, helps soothe sensitive skin and preps it for makeup
Product features
Recommended for

To soothe sensitive skin
To create makeup ready skin in the morning
It is a quick, tight-fit soothing mask with fine Air Mousse texture that leaves the skin supple and makeup ready
NEW Fresh Calming Quick Mask
Improved soothing quick mask pack
#Super sensitive #Quick soothing mask #Adhering mask #Busy morning #Makeup fit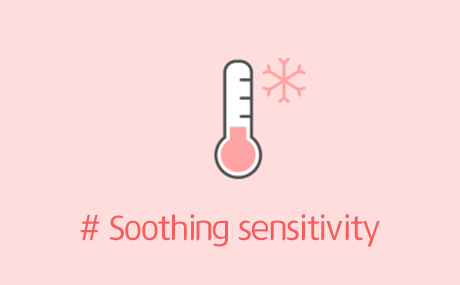 Stronger soothing & cooling effect
Soothes and comforts skin fast with the soothing effect of lychee + panthenol and cooling feel of air mousse that lowers skin's temperature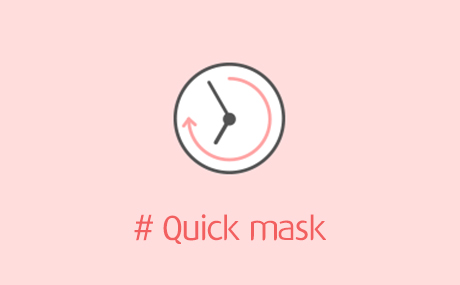 Easy-Quick mask pack
Provides an effect of having used mask pack during busy mornings with non-sticky finish and fast absorption into skin
Improving Makeup Fit with adhering mask
Makes skin accept makeup well by providing a moisturizing, elastic finish at the last step of skincare
THE PROOF
The secret of soothing Fresh Calming
Polyphenol from lychee peel, which keeps its flesh juicy inside, helps sooth sensitive skin while deep sea water provides hydration to balance the oil-moisture level in the skin

SECRET 1.

Skin soothing benefit of natural lychee and oil-moisture balancing technology with the use of deep sea water

With the powerful soothing effect of natural lychee extract and the skin barrier strengthening effect of panthenol, it helps soothe the skin and gives a comfortable feel

SECRET 2.

Skin soothing effect of natural lychee and panthenol

It is a mild product, dermatologist tested and tested for allergic reaction * 5 Free: mineral oil, animal-based ingredients, synthetic colorant, triethanolamine, fragrance

SECRET 3.

Mild and safe formula
TEXTURE
Its fluffy texture melts and absorbed into the skin and leaves it supple and smooth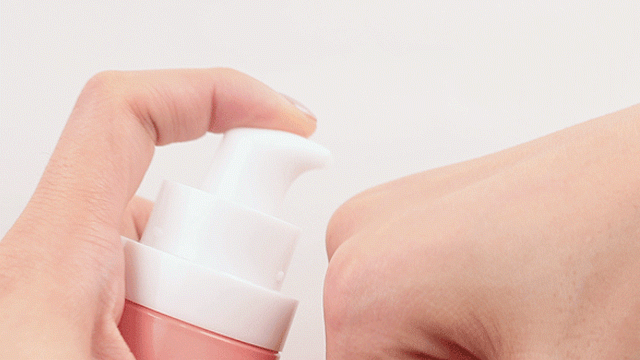 #Super sensitive skin
#Quick soothing mask
#Tight-fit mask
#Makeup boosting mask
Clinical Data
Customer satisfaction about Fresh Calming Quick Morning Mask
(Moisture supply)
Provides moisture well
90%
(Adherence)
Provides adhering, elastic finish after
absorption into skin
90%
(Soothing) Skin feels comfortable after use
87%

BEST STEP
LANEIGE's moisturizing and soothing skincare routine recommendation
BEAUTY TIP
Fresh Calming Quick Morning Mask like this!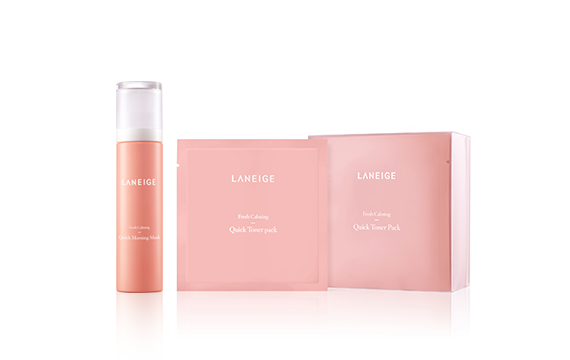 Soothing mask
With the soothing effect of natural lychee extract and panthenol and a cooling sensation from Air Mousse, it quickly soothes the skin and gives a comfortable feel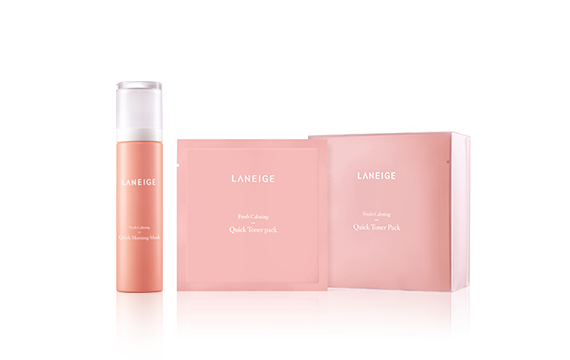 Tight-fit mask
It quickly gets absorbed into the skin like snow melting and leaves it moisturized, supple, smooth without a sticky feeling and ready for makeup in busy morning hours
How to
How to Use Fresh Calming Quick Morning Mask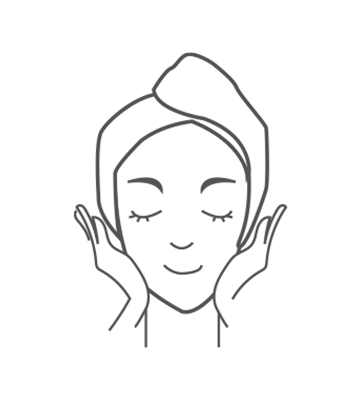 Dispense an amount about the size of a coin and evenly apply on the entire face at the last skin care step. And within 1 minute, lightly tap the face to promote absorption.
Luminous Live #Fresh Calming Quick Morning Mask
Customer Reviews
Fresh Calming Quick Morning Mask
The skin gets firmer .The foundation is applied better so I always use this before makeup

When I need something more than just one toner in the morning, I use this. This makes my skin lively

To prevent my makeup from being bad so I mainly spray this in the morning right before leaving home
'THIS REVIEWS WERE SUBMITTED BY KOREAN CUSTOMERS'
Ingredients
precaution
1. If skin develops abnormal symptoms and side effects such as red spots, swelling, and itching while using the product, or if the application area develops such symptoms after exposure to direct sunlight, consult your dermatologist.

2. Do not apply on areas with injuries.

3. Storage & Handling
(1) Keep out of reach of children.
(2) Keep away from direct sunlight.

4. Use only topically. Take care not to get the product into the eyes.

5. To avoid staining clothes, let skin fully absorb the product after application.
ingredient
WATER,PROPANEDIOL,GLYCERIN,SQUALANE,CYCLOPENTASILOXANE,SEA WATER,LITCHI CHINENSIS PERICARP EXTRACT,PENTAERYTHRITYL TETRAETHYLHEXANOATE,POLYMETHYLSILSESQUIOXANE,DIMETHICONOL,CYCLOHEXASILOXANE,HYDROXYETHYLCELLULOSE,BUTYLENE GLYCOL,ETHYLHEXYLGLYCERIN,SILICA,PANTHENOL,ACRYLATES/C10-30 ALKYL ACRYLATE CROSSPOLYMER,CARBOMER,TROMETHAMINE,DISODIUM EDTA,PHENOXYETHANOL,FRAGRANCE