Fresh Calming pH Balancing Cleanser
A sub-acidic moisturizing & soothing deep cleanser that takes away skin impurities and sebum and at the same time, delivers moisture to find a well-balanced pH level
Product features
Recommended for

#Unstable skin condition
#Super sensitive oily skin lacking moisture
It is a sub-acidic moisturizing & soothing cleanser that helps the skin maintain a healthy pH balance, balances the oil-moisture level in the skin
THE PROOF
The secret of soothing Fresh Calming
Polyphenol from lychee peel, which keeps its flesh juicy inside, helps sooth sensitive skin while deep sea water provides hydration to balance the oil-moisture level in the skin

SECRET 1.

Skin soothing benefit of natural lychee and oil-moisture balancing technology with the use of deep sea water

It is a sub-acidic moisturizing & soothing cleanser that helps the skin maintain a healthy pH balance, balances the oil-moisture level in the skin

SECRET 2.

Sub-acidic cleanser for pH balancing & oil-moisture balancing

It is a mild gel type cleanser that makes a rich lather without sulfate or PEG surfactant to cleanse the skin without causing irritation

SECRET 3.

Mild 10-free formula
TEXTURE
It is a thick textured gel type cleanser

BEST STEP
LANEIGE's moisturizing and soothing skincare routine recommendation
How to
How to Use Fresh Calming pH Balancing Cleanser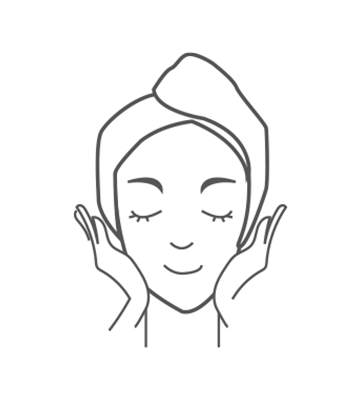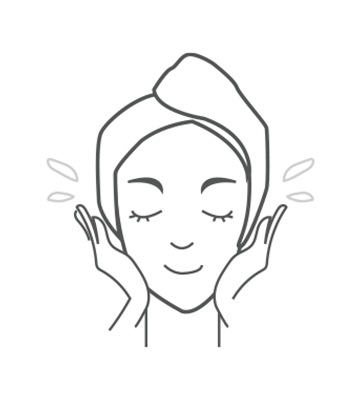 Wash your hands thoroughly and dispense a moderate amount on wet palms. And gently massage your skin. Then Rinse with lukewarm water.
Luminous Live #Fresh Calming pH Balancing Cleanser
Customer Reviews
Fresh Calming pH Balancing Cleanser
These days my skin became worse so I bought this. It is mild for morning facial wash

It is soft gel type and it is mild. I also like its smell when I use it

It is semi-acidic product. It is bubbly and I don't feel dry after washing face
'THIS REVIEWS WERE SUBMITTED BY KOREAN CUSTOMERS'
Ingredients
precaution
1. If skin develops abnormal symptoms and side effects such as red spots, swelling, and itching while using the product, or if the application area develops such symptoms after exposure to direct sunlight, consult your dermatologist.

2. Do not apply on areas with injuries.

3. Storage & Handling
(1) Keep out of reach of children.
(2) Keep away from direct sunlight.
ingredient
WATER , GLYCERIN , SORBITOL , LAURYL GLUCOSIDE , DISODIUM COCOYL GLUTAMATE , LAURYL HYDROXYSULTAINE , ACRYLATES/BEHENETH-25 METHACRYLATE COPOLYMER , DISODIUM COCOAMPHODIACETATE , SODIUM CHLORIDE , SEA WATER , DIPROPYLENE GLYCOL , FRAGRANCE , POLYQUATERNIUM-7 , SODIUM SULFITE , BUTYLENE GLYCOL , CITRIC ACID , DISODIUM EDTA , LITCHI CHINENSIS PERICARP EXTRACT.