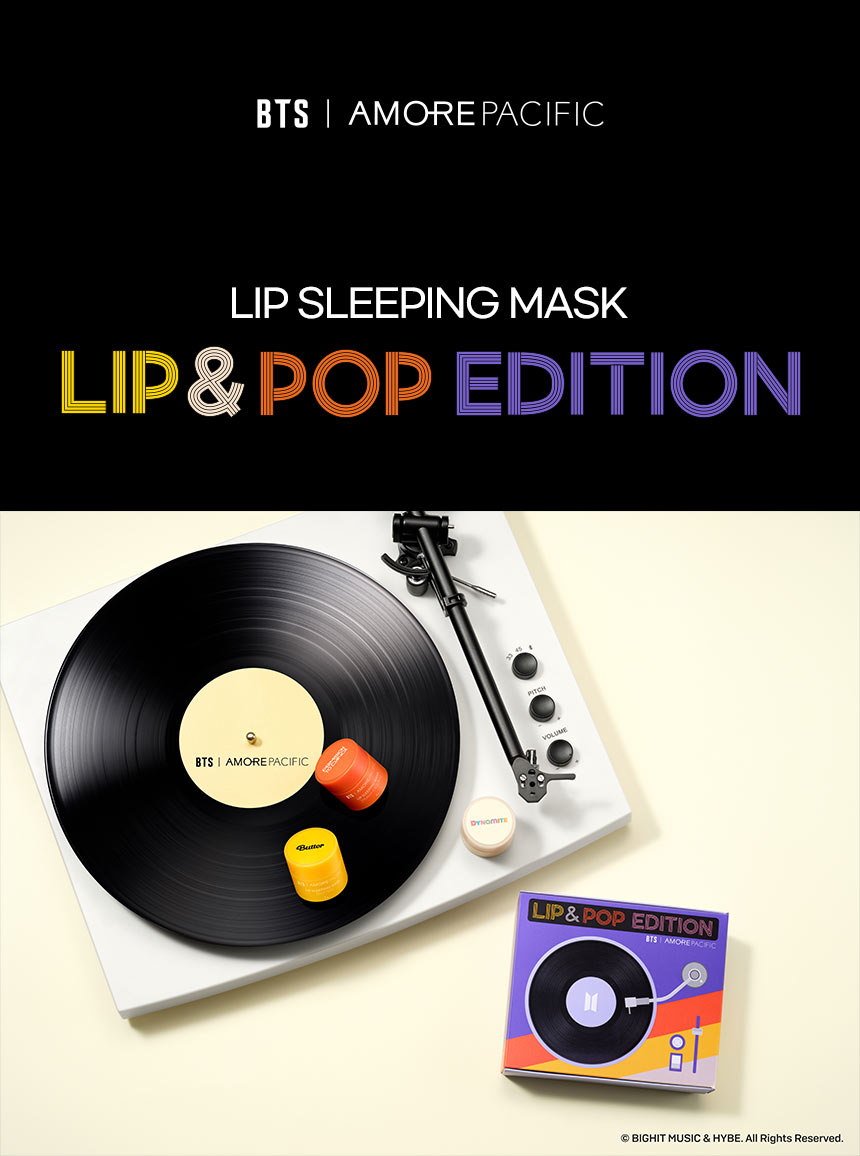 Love your LIPS, Feel like POP!
Dry lips?
Pop it like you care!
BTS l AMOREPACIFIC LIP & POP EDITION
#3TRACK #3PIECES
End your day on a positive note
with the POPtastic overnight lip care,
LIP & POP.
N E W
BTS | AMOREPACIFIC Second Collaboration
This special lip care edition
with a theme based on BTS' music
presents you POPtastic moments of fun,
as exhilarating as their lyrics.
Meet 3 new scent
of LANEIGE's best seller Lip Sleeping Mask,
each inspired by different songs of BTS.
NOW PLAYING LOVE YOUR LIPS!

This special edition scent is guaranteed to
leave lips buttery smooth, with a sweet twist!

Making a comeback, this fruity refreshing
scent makes us feel like dancing.

Exploding with sugar-sweet perfection,
this fan-fave scent has us starry-eyed.
BTS_AMORE PACIFIC LIP & POP EDITION

Good night lips

LANEIGE's bestselling
leave-on lip sleeping mask delivers
ultra-hydrating and nourishing benefits,
kissing flakey lips goodbye.

Lip Care Prime Time

Compared to the daytime,
moisture levels of our lips
drop radically during the night
while we're asleep.

Tested by : Dermapro / Subjects : 32 women aged 25-35 / Location : South Korea
Test period : 2021.11.15 - 2021.11.26 (1 week)

BTS_AMORE PACIFIC LIP & POP EDITION

ULTRA-HYDRATING LIPS

The pout-perfecting formula,
Berry Fruit Complex™+Vitamin C