Water Glow Gel Foundation
Highly moisturizing gel foundation that creates youthful, dewy, glowing skin with every application
Product features
Recommended for

For natural coverage
For a dewy glowing makeup look
It blends in seamlessly with the skin without caking even when it's applied several times
ALL SHADES
Foundation suggestion for your skin tone!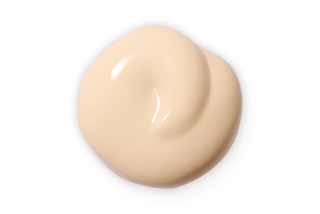 No.13 Ivory
No.21 Beige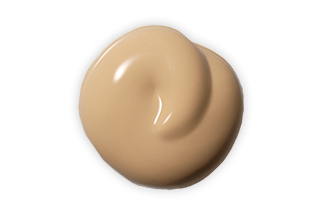 No.31 Brown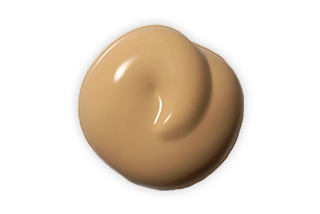 No.33 Cinnamon
HOW TO
How to Use Water Glow Gel Foundation
STEP 2.

Evenly apply foundation on the diamond zone that connects under the eyes, cheeks, area between eyebrows, and philtrum

STEP 3.

Tap with the fingers to make the application closely adhere to skin.

STEP 4.

Sets an optimal color that matches skin tone by balancing with the color under skin, adhering to skin more with each tap. * To have high cover, apply after finishing the first layer without thickening or creases.
Best combination suggested by Laneige BM
#Young skin
Use with Water Base Corrector to create dewy glowing youthful skin
THE PROOF
What's special about Water Glow Gel Foundation?
It has an innovative formula with 70% water (moisture) stabilized in a firm gel type foundation, creating a clear and dewy glowing look

SECRET 1.

Real water foundation with 70% water (moisture)

Cover powder particle coated with amino acid derivative applies as though it's melting into the skin and creates smooth skin without clogging pores when applied several times

SECRET 2.

Wonderful texture that does not get cakey even when it's applied in four layers

Micro Optimum Color Powder blends beautifully with the skin's natural color for more personalized coverage * Use the No.21 shade in all images

SECRET 3.

Clear and bright coverage that enhances the skin's natural color for a youthful look
Glow Live #Water Glow Gel Foundation
Customer Reviews
Water Glow Gel Foundation
I was looking for a really moist foundation and this is it. Not dry

It is not too runny or weak. I can draw lines wherever I want without missing any space

The dark skin is my complex. I tried some samples and I thought the skin tone has been brightened
'THIS REVIEWS WERE SUBMITTED BY KOREAN CUSTOMERS'
Ingredients
precaution
1. If the following symptoms occur while using this product, discontinue use immediately and consult your dermatologist:

(1)Red spots, swelling, itching, or irritation

(2)If the application area develops the symptoms above after exposure to direct sunlight



2. Do not apply on areas with injuries, eczema, or dermatitis.



3. Storage & Handling

(1)Keep the cap closed after use.

(2)Keep out of reach of children.

(3)Keep away from direct sunlight and extreme high or low temperatures.
ingredient
WATER,PENTAERYTHRITYL TETRAISOSTEARATE,TITANIUM DIOXIDE (CI 77891),BUTYLENE GLYCOL,ISOSTEARYL ALCOHOL,SORBITAN SESQUIOLEATE,POLYSORBATE 20,POLYACRYLATE CROSSPOLYMER-6,BUTYLENE GLYCOL COCOATE,GLYCERIN,PHENOXYETHANOL,IRON OXIDES (CI 77492),FRAGRANCE,SODIUM MYRISTOYL GLUTAMATE,XANTHAN GUM,CAPRYLYL GLYCOL,IRON OXIDES (CI 77491),GLYCERYL CAPRYLATE,SYNTHETIC FLUORPHLOGOPITE,ETHYLCELLULOSE,TETRASODIUM EDTA,ALUMINUM HYDROXIDE,IRON OXIDES (CI 77499),LIMONENE,TOCOPHEROL,LINALOOL,CITRONELLOL,BUTYLPHENYL METHYLPROPIONAL,HEXYL CINNAMAL,HYDROXYISOHEXYL 3-CYCLOHEXENE CARBOXALDEHYDE,CITRAL,TIN OXIDE
WATER,PENTAERYTHRITYL TETRAISOSTEARATE,TITANIUM DIOXIDE (CI 77891),BUTYLENE GLYCOL,ISOSTEARYL ALCOHOL,SORBITAN SESQUIOLEATE,POLYSORBATE 20,POLYACRYLATE CROSSPOLYMER-6,BUTYLENE GLYCOL COCOATE,IRON OXIDES (CI 77492),GLYCERIN,PHENOXYETHANOL,FRAGRANCE,SODIUM MYRISTOYL GLUTAMATE,XANTHAN GUM,CAPRYLYL GLYCOL,IRON OXIDES (CI 77491),GLYCERYL CAPRYLATE,SYNTHETIC FLUORPHLOGOPITE,ETHYLCELLULOSE,TETRASODIUM EDTA,ALUMINUM HYDROXIDE,IRON OXIDES (CI 77499),LIMONENE,TOCOPHEROL,LINALOOL,CITRONELLOL,BUTYLPHENYL METHYLPROPIONAL,HEXYL CINNAMAL,HYDROXYISOHEXYL 3-CYCLOHEXENE CARBOXALDEHYDE,CITRAL,TIN OXIDE
WATER,PENTAERYTHRITYL TETRAISOSTEARATE,TITANIUM DIOXIDE (CI 77891),BUTYLENE GLYCOL,ISOSTEARYL ALCOHOL,SORBITAN SESQUIOLEATE,POLYSORBATE 20,POLYACRYLATE CROSSPOLYMER-6,BUTYLENE GLYCOL COCOATE,IRON OXIDES (CI 77492),GLYCERIN,PHENOXYETHANOL,FRAGRANCE,SODIUM MYRISTOYL GLUTAMATE,XANTHAN GUM,CAPRYLYL GLYCOL,IRON OXIDES (CI 77491),GLYCERYL CAPRYLATE,SYNTHETIC FLUORPHLOGOPITE,ETHYLCELLULOSE,TETRASODIUM EDTA,IRON OXIDES (CI 77499),ALUMINUM HYDROXIDE,LIMONENE,TOCOPHEROL,LINALOOL,CITRONELLOL,BUTYLPHENYL METHYLPROPIONAL,HEXYL CINNAMAL,HYDROXYISOHEXYL 3-CYCLOHEXENE CARBOXALDEHYDE,CITRAL,TIN OXIDE
WATER, PENTAERYTHRITYL TETRAISOSTEARATE, TITANIUM DIOXIDE (CI 77891), BUTYLENE GLYCOL, ISOSTEARYL ALCOHOL, SORBITAN SESQUIOLEATE, POLYSORBATE 20, IRON OXIDES (CI 77492), POLYACRYLATE CROSSPOLYMER-6, BUTYLENE GLYCOL COCOATE, GLYCERIN, PHENOXYETHANOL, FRAGRANCE, SODIUM MYRISTOYL GLUTAMATE, XANTHAN GUM, CAPRYLYL GLYCOL, IRON OXIDES (CI 77491), GLYCERYL CAPRYLATE, SYNTHETIC FLUORPHLOGOPITE, IRON OXIDES (CI 77499), ETHYLCELLULOSE, TETRASODIUM EDTA, ALUMINUM HYDROXIDE, LIMONENE, TOCOPHEROL, LINALOOL, CITRONELLOL, BUTYLPHENYL METHYLPROPIONAL, HEXYL CINNAMAL, HYDROXYISOHEXYL 3-CYCLOHEXENE CARBOXALDEHYDE, CITRAL, TIN OXIDE
WATER,PENTAERYTHRITYL TETRAISOSTEARATE,BUTYLENE GLYCOL,TITANIUM DIOXIDE (CI 77891),IRON OXIDES (CI 77492),ISOSTEARYL ALCOHOL,SORBITAN SESQUIOLEATE,POLYSORBATE 20,POLYACRYLATE CROSSPOLYMER-6,BUTYLENE GLYCOL COCOATE,GLYCERIN,PHENOXYETHANOL,IRON OXIDES (CI 77491),FRAGRANCE,SODIUM MYRISTOYL GLUTAMATE,XANTHAN GUM,CAPRYLYL GLYCOL,IRON OXIDES (CI 77499),GLYCERYL CAPRYLATE,SYNTHETIC FLUORPHLOGOPITE,ETHYLCELLULOSE,TETRASODIUM EDTA,ALUMINUM HYDROXIDE,LIMONENE,TOCOPHEROL,LINALOOL,CITRONELLOL,BUTYLPHENYL METHYLPROPIONAL,HEXYL CINNAMAL,HYDROXYISOHEXYL 3-CYCLOHEXENE CARBOXALDEHYDE,CITRAL,TIN OXIDE