Silk Intense Lipstick
Bold color appeal! It feels light and smooth like silk, and yet gives a vibrant rich color
Product features
Recommended for

Looking for a light weighted, highly pigmented lipstick
Looking for a lipstick with creamy texture to keep the lips hydrated
A wide range of colors
It's the lipstick that goes on smoothly and lightly to give a rich color It is beautiful alone but you can apply two colors through layering for a more stylish look
ALL SHADES
Color chart : Silk Intense Lipstick

No. 013 Be My Rose

No. 014 Wonderous Rose

No.118 Flash Light

No.140 Martini Pink

No.142 Love me new me
No.144 Get healthy Rose

No.147 Rasberry Pink
No. 214 Sunrise Rose

No.232 Coral Reef

No.238 Miss Sunshine

No.245 Coral Effect
No.315 Sunset on Face

No.320 Wannabe Red
No.325 Cranberry Red
No.335 Get the Red
No.345 Carnival of Love
No.360 Bloody Burgundy

No.362 Urban jungle

No.401 Beige Chiffon

No.430 Pink Garden

No.450 Velvet voyage
No.465 Privilege

No.480 Rosy Smog
No. 520 Autumn Rose

No. 521 Blessing Rose

No. 143 Crispy Pink

No.234 Poppy Red

No.314 Red Vibe

No.365 Berry Crush
No.330 Clean Effect
No.145 Glam Pink
No.149 Cherry Popcorn

No.483 Cameo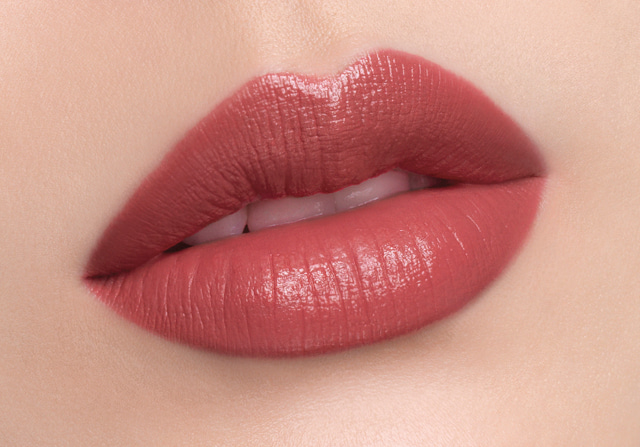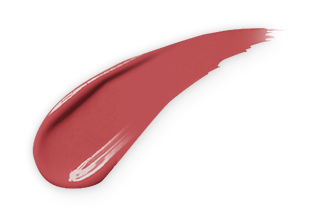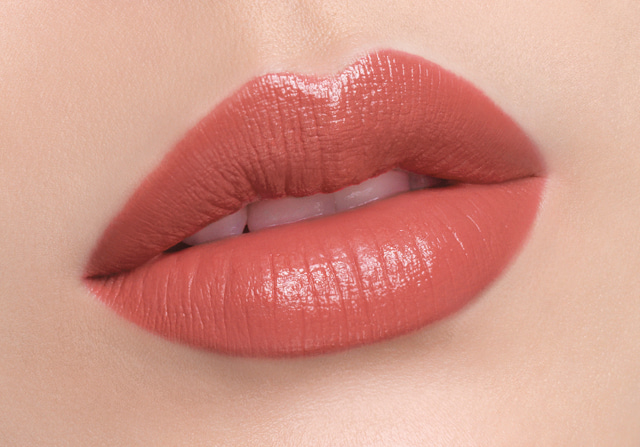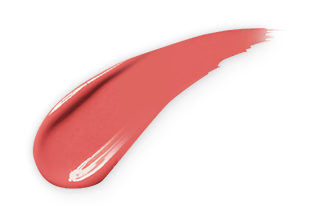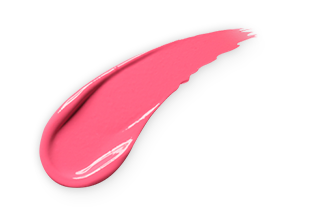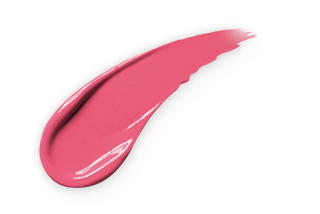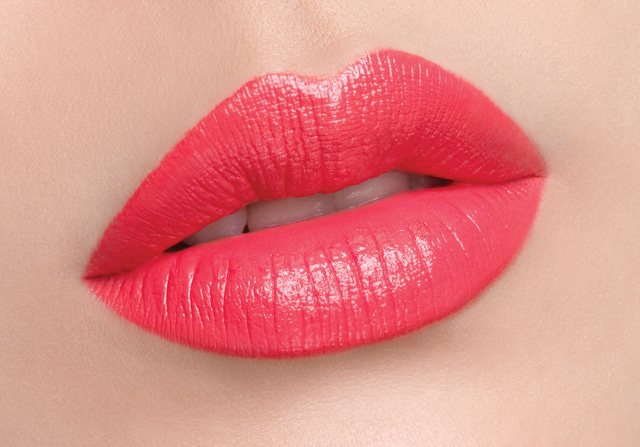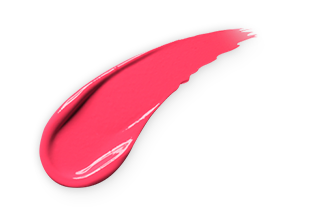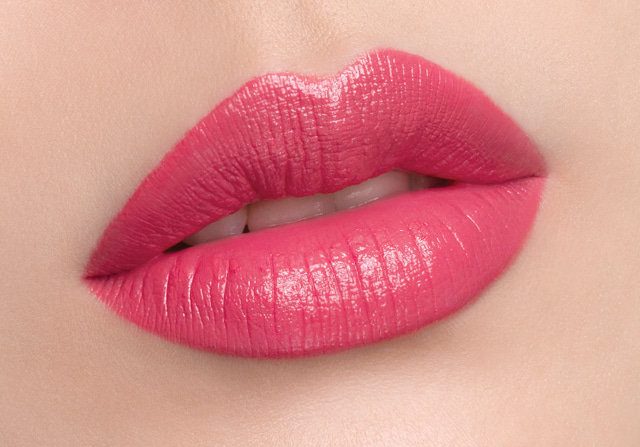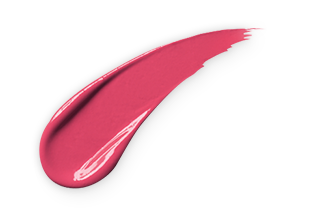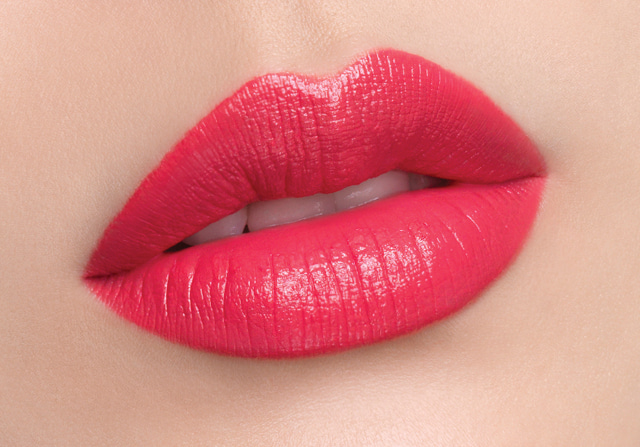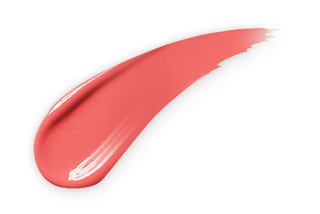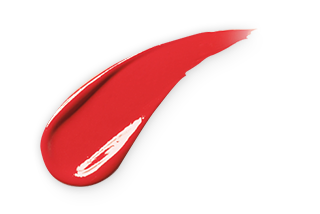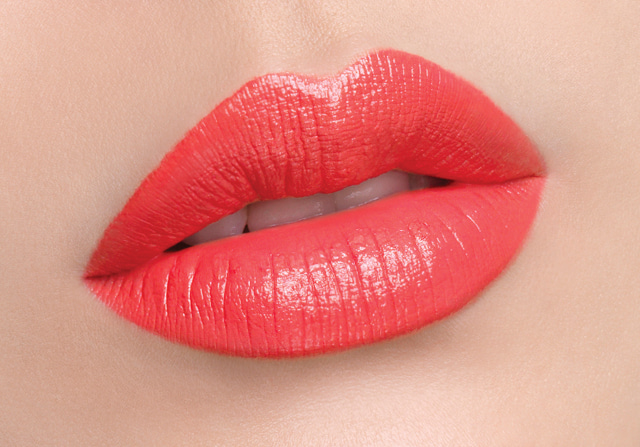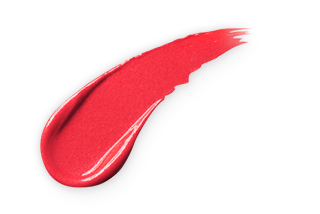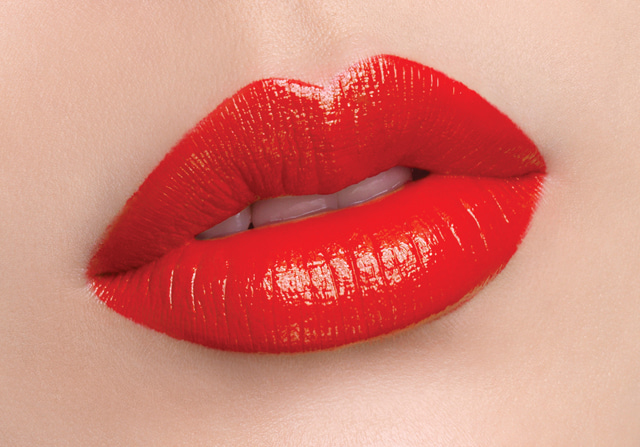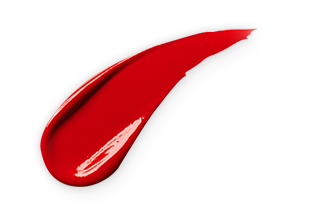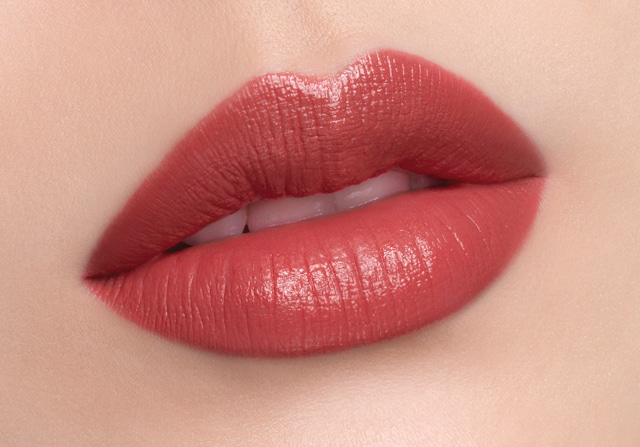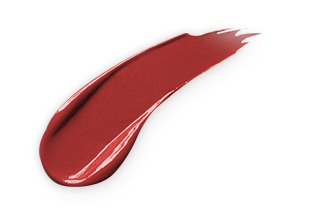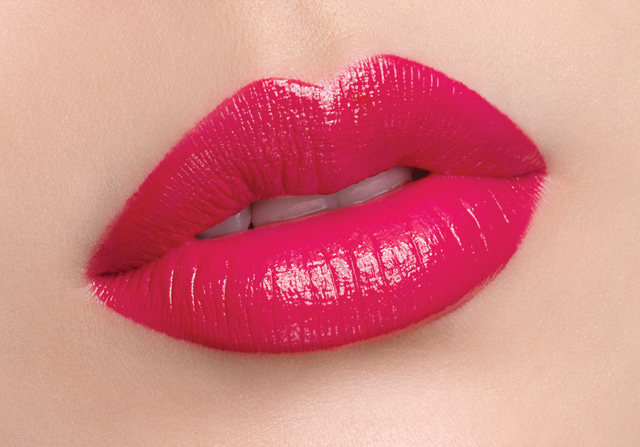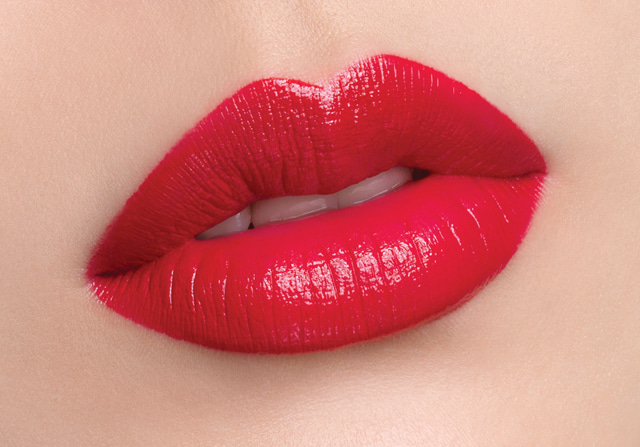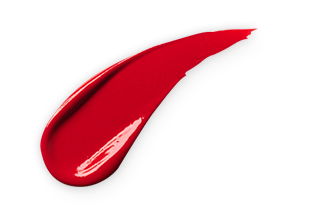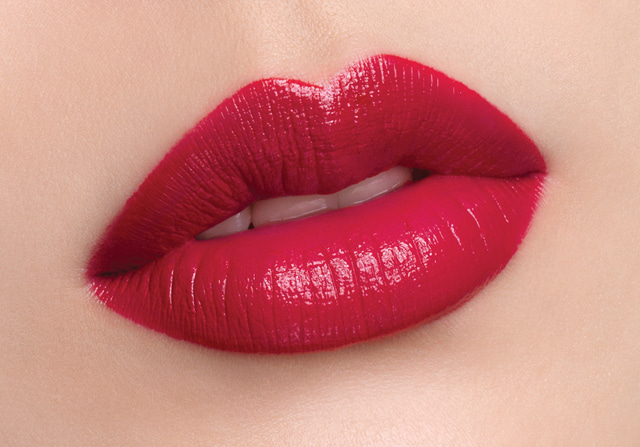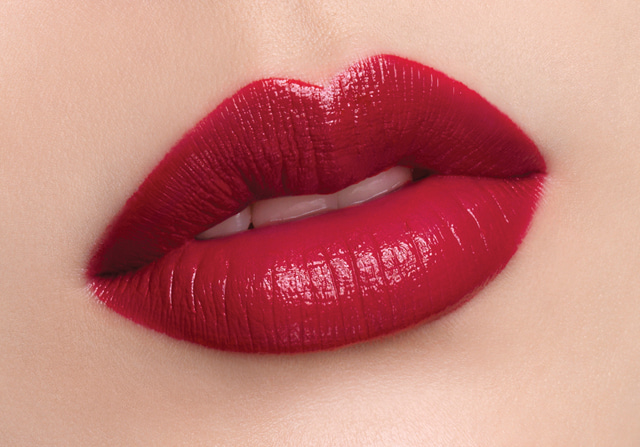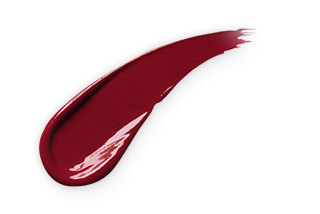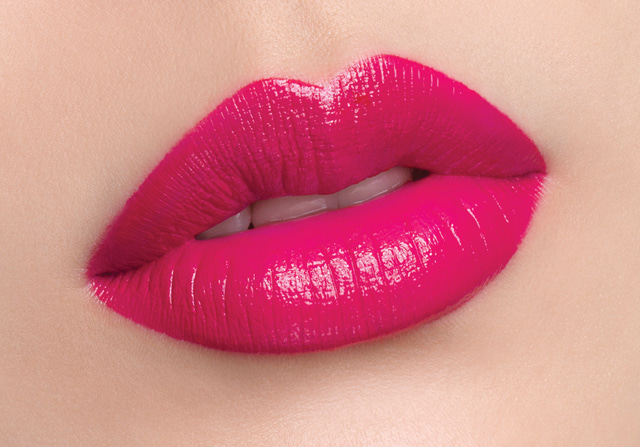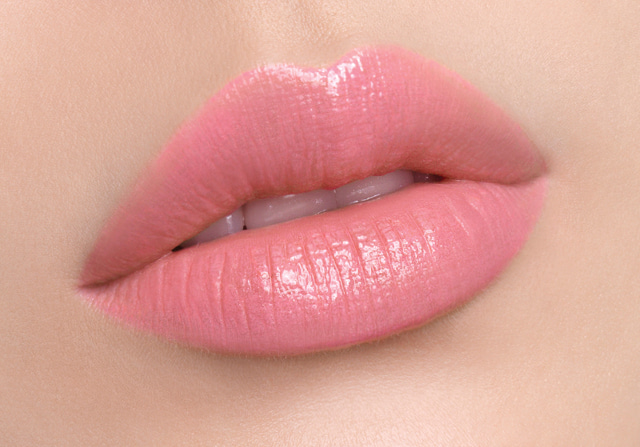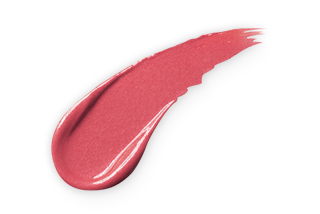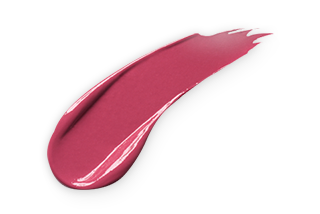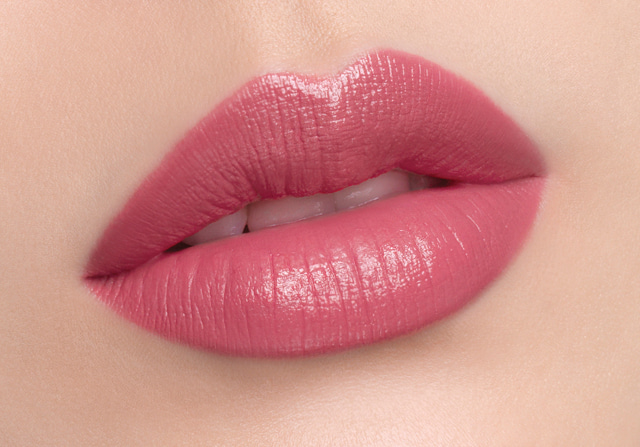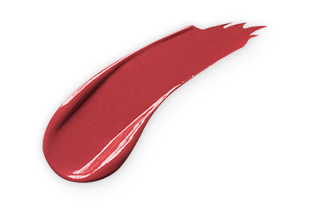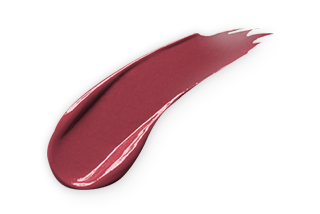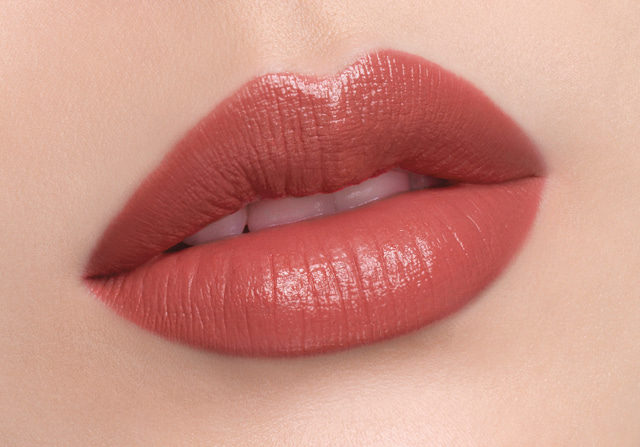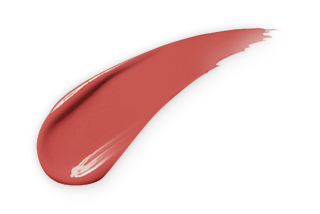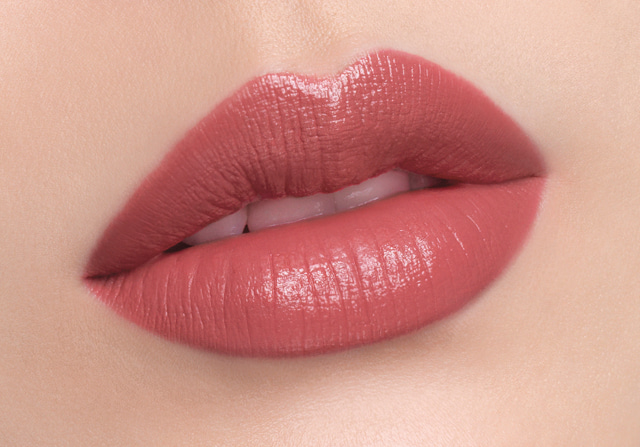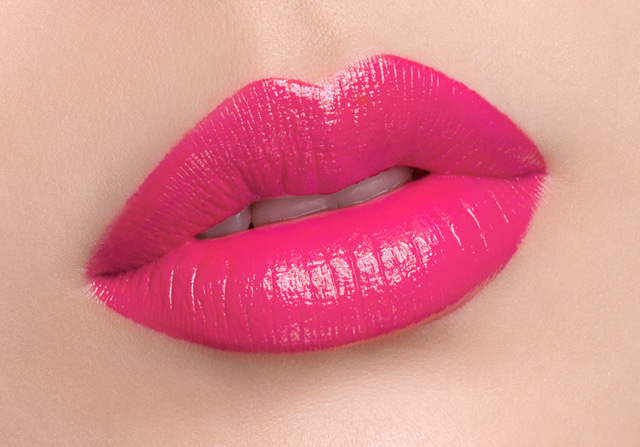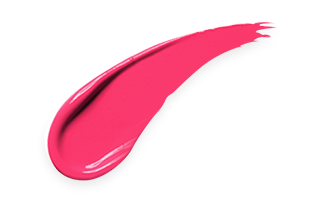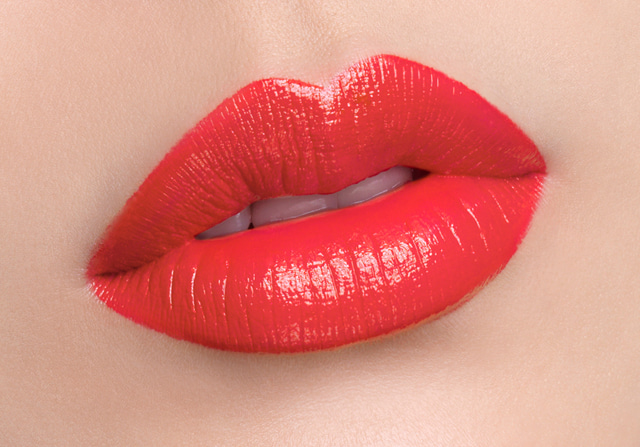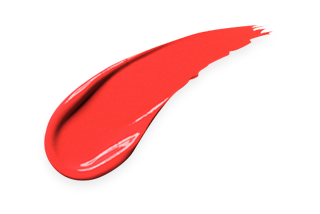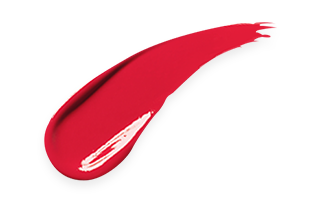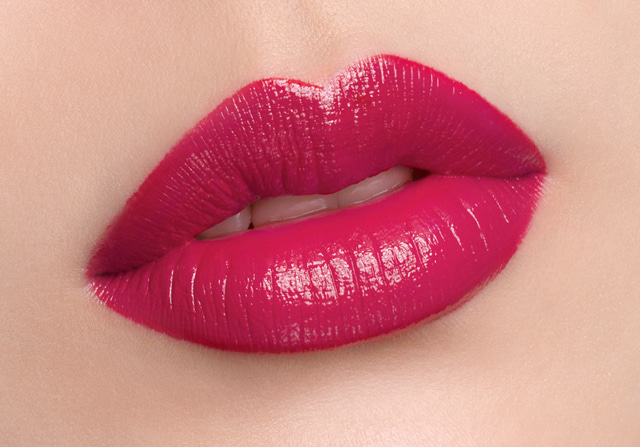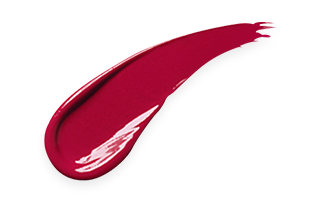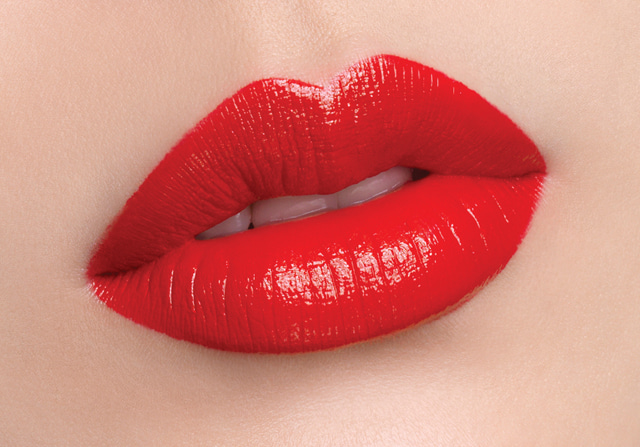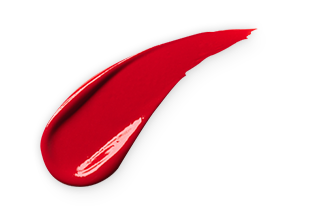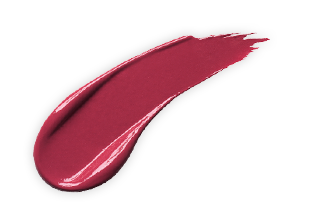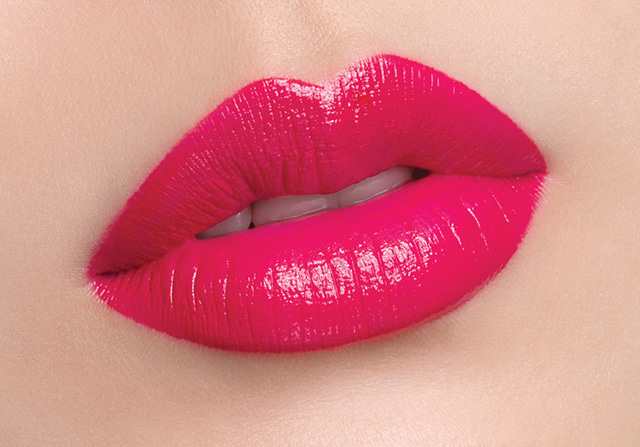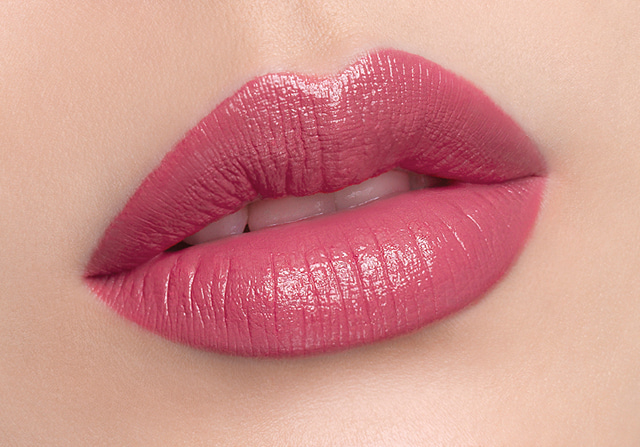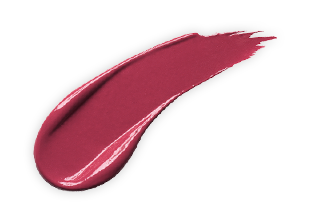 HOW TO
How to Use Silk Intense Lipstick
STEP 1.

Express more attractive lip arches by using the triangular edge of the lipstick.

STEP 2.

Softly apply without applying too much pressure because the soft stick may break easily.
Customer Reviews
Silk Intense Lipstick
It is applied smoothly and well pigmented. Its color is vivid even by applying once

Go to bed early after putting this on. Then you will see the best skin condition ever

It is applied thinly and softly like silk, so it adheres to lips and it lasts long
'THIS REVIEWS WERE SUBMITTED BY KOREAN CUSTOMERS'
Ingredients
precaution
1. If the following symptoms occur while using this product, discontinue use and consult your dermatologist:

(1) Red spots, swelling, itching, or irritation

(2) If the application area develops the symptoms above after exposure to direct sunlight



2. Do not apply on areas with injuries, eczema, or dermatitis



3. Storage & Handling

(1) Keep the cap closed after use.

(2) Keep out of reach of children.

(3) Keep away from direct sunlight and extreme high or low temperatures.
ingredient
NEOPENTYL GLYCOL DIHEPTANOATE, OCTYLDODECANOL, CAPRYLIC/CAPRIC TRIGLYCERIDE, ETHYLENE/PROPYLENE COPOLYMER, HYDROGENATED POLYISOBUTENE, PHYTOSTERYL ISOSTEARYL DIMER DILINOLEATE, POLYGLYCERYL-2 TRIISOSTEARATE, MICROCRYSTALLINE WAX / CERA MICROCRISTALLINA / CIRE MICROCRISTALLINE, SILICA, POLYGLYCERYL-2 DIISOSTEARATE, POLYHYDROXYSTEARIC ACID, POLYETHYLENE, DIISOSTEARYL MALATE, SILICA DIMETHYL SILYLATE, ACRYLATES COPOLYMER, TRIETHOXYCAPRYLYLSILANE, CITRIC ACID, BHT, FRAGRANCE / PARFUM [+/- (MAY CONTAIN) RED 6 (CI 15850), RED 7 (CI 15850), RED 7 LAKE (CI 15850), RED 22 LAKE (CI 45380), RED 27 (CI 45410), RED 28 LAKE (CI 45410), RED 30 (CI 73360), RED 33 LAKE (CI 17200), YELLOW 5 LAKE (CI 19140), YELLOW 6 LAKE (CI 15985), YELLOW 10 LAKE (CI 47005), BLUE 1 LAKE (CI 42090), TITANIUM DIOXIDE (CI 77891), IRON OXIDES (CI 77491, CI 77499)]
OCTYLDODECANOL, NEOPENTYL GLYCOL DIHEPTANOATE, HYDROGENATED POLYISOBUTENE, CAPRYLIC/CAPRIC TRIGLYCERIDE, ETHYLENE/PROPYLENE COPOLYMER, PHYTOSTERYL ISOSTEARYL DIMER DILINOLEATE, MICROCRYSTALLINE WAX / CERA MICROCRISTALLINA / CIRE MICROCRISTALLINE, POLYGLYCERYL-2 DIISOSTEARATE, SILICA, POLYGLYCERYL-2 TRIISOSTEARATE, POLYHYDROXYSTEARIC ACID, POLYETHYLENE, MICA, DIISOSTEARYL MALATE, SILICA DIMETHYL SILYLATE, ACRYLATES COPOLYMER, TIN OXIDE, CITRIC ACID, BHT, FRAGRANCE / PARFUM [+/- (MAY CONTAIN) RED 6 (CI 15850), RED 7 (CI 15850), RED 7 LAKE (CI 15850), RED 22 LAKE (CI 45380), RED 27 (CI 45410), RED 28 LAKE (CI 45410), RED 30 (CI 73360), RED 33 LAKE (CI 17200), YELLOW 5 LAKE (CI 19140), YELLOW 6 LAKE (CI 15985), YELLOW 10 LAKE (CI 47005), BLUE 1 LAKE (CI 42090), TITANIUM DIOXIDE (CI 77891), IRON OXIDES (CI 77491, CI 77499)]
HYDROGENATED POLYISOBUTENE, OCTYLDODECANOL, NEOPENTYL GLYCOL DIHEPTANOATE, CAPRYLIC/CAPRIC TRIGLYCERIDE, ETHYLENE/PROPYLENE COPOLYMER, POLYGLYCERYL-2 DIISOSTEARATE, PHYTOSTERYL ISOSTEARYL DIMER DILINOLEATE, POLYGLYCERYL-2 TRIISOSTEARATE, MICROCRYSTALLINE WAX, DISTEARDIMONIUM HECTORITE, POLYHYDROXYSTEARIC ACID, LECITHIN, ETHYLHEXYL PALMITATE, ETHYLHEXYL HYDROXYSTEARATE, ISOSTEARIC ACID, ISOPROPYL PALMITATE, POLYGLYCERYL-3 POLYRICINOLEATE, POLYETHYLENE, FRAGRANCE [+/- (MAY CONTAIN) RED 6 (CI 15850), RED 7 (CI 15850), RED 7 LAKE (CI 15850), RED 27 (CI 45410), RED 21 (CI 45380), RED 22 LAKE (CI 45380), RED 28 LAKE (CI 45410), RED 33 LAKE (CI 17200), RED 36 LAKE (CI 12085), YELLOW 5 LAKE (CI 19140), YELLOW 6 LAKE (CI 15985), YELLOW 10 LAKE (CI 47005), BLUE 1 LAKE (CI 42090), TITANIUM DIOXIDE (CI 77891), IRON OXIDES (CI 77499, CI 77491), MICA (CI 77019), BISMUTH OXYCHLORIDE (CI 77163)]
HYDROGENATED POLYISOBUTENE, NEOPENTYL GLYCOL DIHEPTANOATE, OCTYLDODECANOL, CAPRYLIC/CAPRIC TRIGLYCERIDE, ETHYLENE/PROPYLENE COPOLYMER, PHYTOSTERYL ISOSTEARYL DIMER DILINOLEATE, POLYGLYCERYL-2 DIISOSTEARATE, POLYGLYCERYL-2 TRIISOSTEARATE, MICROCRYSTALLINE WAX, DISTEARDIMONIUM HECTORITE, POLYHYDROXYSTEARIC ACID, DIISOSTEARYL MALATE, ETHYLHEXYL HYDROXYSTEARATE, POLYETHYLENE, FRAGRANCE [+/- (MAY CONTAIN) RED 6 (CI 15850), RED 7 (CI 15850), RED 7 LAKE (CI 15850), RED 27 (CI 45410), RED 21 (CI 45380), RED 22 LAKE (CI 45380), RED 28 LAKE (CI 45410), RED 33 LAKE (CI 17200), RED 36 LAKE (CI 12085), YELLOW 5 LAKE (CI 19140), YELLOW 6 LAKE (CI 15985), YELLOW 10 LAKE (CI 47005), BLUE 1 LAKE (CI 42090), TITANIUM DIOXIDE (CI 77891), IRON OXIDES (CI 77499, CI 77491), MICA (CI 77019), BISMUTH OXYCHLORIDE (CI 77163)]
HYDROGENATED POLYISOBUTENE, OCTYLDODECANOL, NEOPENTYL GLYCOL DIHEPTANOATE, CAPRYLIC/CAPRIC TRIGLYCERIDE, ETHYLENE/PROPYLENE COPOLYMER, POLYGLYCERYL-2 TRIISOSTEARATE, PHYTOSTERYL ISOSTEARYL DIMER DILINOLEATE, POLYGLYCERYL-2 DIISOSTEARATE, MICROCRYSTALLINE WAX, DISTEARDIMONIUM HECTORITE, ETHYLHEXYL HYDROXYSTEARATE, POLYETHYLENE, POLYHYDROXYSTEARIC ACID, FRAGRANCE, [+/- (MAY CONTAIN) RED 6 (CI 15850), RED 7 (CI 15850), RED 7 LAKE (CI 15850), RED 27 (CI 45410), RED 21 (CI 45380), RED 22 LAKE (CI 45380), RED 28 LAKE (CI 45410), RED 33 LAKE (CI 17200), RED 36 LAKE (CI 12085), YELLOW 5 LAKE (CI 19140), YELLOW 6 LAKE (CI 15985), YELLOW 10 LAKE (CI 47005), BLUE 1 LAKE (CI 42090), TITANIUM DIOXIDE (CI 77891), IRON OXIDES (CI 77499, CI 77491), MICA (CI 77019), BISMUTH OXYCHLORIDE (CI 77163)]
HYDROGENATED POLYISOBUTENE, OCTYLDODECANOL, NEOPENTYL GLYCOL DIHEPTANOATE, CAPRYLIC/CAPRIC TRIGLYCERIDE, ETHYLENE/PROPYLENE COPOLYMER, POLYGLYCERYL-2 TRIISOSTEARATE, PHYTOSTERYL ISOSTEARYL DIMER DILINOLEATE, POLYGLYCERYL-2 DIISOSTEARATE, MICROCRYSTALLINE WAX, DISTEARDIMONIUM HECTORITE, ETHYLHEXYL HYDROXYSTEARATE, POLYETHYLENE, POLYHYDROXYSTEARIC ACID, FRAGRANCE, [+/- (MAY CONTAIN) RED 6 (CI 15850), RED 7 (CI 15850), RED 7 LAKE (CI 15850), RED 27 (CI 45410), RED 21 (CI 45380), RED 22 LAKE (CI 45380), RED 28 LAKE (CI 45410), RED 33 LAKE (CI 17200), RED 36 LAKE (CI 12085), YELLOW 5 LAKE (CI 19140), YELLOW 6 LAKE (CI 15985), YELLOW 10 LAKE (CI 47005), BLUE 1 LAKE (CI 42090), TITANIUM DIOXIDE (CI 77891), IRON OXIDES (CI 77499, CI 77491), MICA (CI 77019), BISMUTH OXYCHLORIDE (CI 77163)]
HYDROGENATED POLYISOBUTENE, OCTYLDODECANOL, NEOPENTYL GLYCOL DIHEPTANOATE, CAPRYLIC/CAPRIC TRIGLYCERIDE, ETHYLENE/PROPYLENE COPOLYMER, POLYGLYCERYL-2 TRIISOSTEARATE, PHYTOSTERYL ISOSTEARYL DIMER DILINOLEATE, POLYGLYCERYL-2 DIISOSTEARATE, MICROCRYSTALLINE WAX, DISTEARDIMONIUM HECTORITE, ETHYLHEXYL HYDROXYSTEARATE, POLYETHYLENE, POLYHYDROXYSTEARIC ACID, FRAGRANCE [+/- (MAY CONTAIN) RED 6 (CI 15850), RED 7 (CI 15850), RED 7 LAKE (CI 15850), RED 27 (CI 45410), RED 21 (CI 45380), RED 22 LAKE (CI 45380), RED 28 LAKE (CI 45410), RED 33 LAKE (CI 17200), RED 36 LAKE (CI 12085), YELLOW 5 LAKE (CI 19140), YELLOW 6 LAKE (CI 15985), YELLOW 10 LAKE (CI 47005), BLUE 1 LAKE (CI 42090), TITANIUM DIOXIDE (CI 77891), IRON OXIDES (CI 77499, CI 77491), MICA (CI 77019), BISMUTH OXYCHLORIDE (CI 77163)]
NEOPENTYL GLYCOL DIHEPTANOATE, OCTYLDODECANOL, CAPRYLIC/CAPRIC TRIGLYCERIDE, HYDROGENATED POLYISOBUTENE, ETHYLENE/PROPYLENE COPOLYMER, PHYTOSTERYL ISOSTEARYL DIMER DILINOLEATE, POLYGLYCERYL-2 DIISOSTEARATE, MICROCRYSTALLINE WAX / CERA MICROCRISTALLINA / CIRE MICROCRISTALLINE, POLYGLYCERYL-2 TRIISOSTEARATE, SILICA, POLYHYDROXYSTEARIC ACID, POLYETHYLENE, MICA, SILICA DIMETHYL SILYLATE, ACRYLATES COPOLYMER, CITRIC ACID, TIN OXIDE, BHT, FRAGRANCE / PARFUM [+/- (MAY CONTAIN) RED 6 (CI 15850), RED 7 (CI 15850), RED 7 LAKE (CI 15850), RED 22 LAKE (CI 45380), RED 27 (CI 45410), RED 28 LAKE (CI 45410), RED 30 (CI 73360), RED 33 LAKE (CI 17200), YELLOW 5 LAKE (CI 19140), YELLOW 6 LAKE (CI 15985), YELLOW 10 LAKE (CI 47005), BLUE 1 LAKE (CI 42090), TITANIUM DIOXIDE (CI 77891), IRON OXIDES (CI 77491, CI 77499)]
OCTYLDODECANOL, HYDROGENATED POLYISOBUTENE, NEOPENTYL GLYCOL DIHEPTANOATE, CAPRYLIC/CAPRIC TRIGLYCERIDE, ETHYLENE/PROPYLENE COPOLYMER, PHYTOSTERYL ISOSTEARYL DIMER DILINOLEATE, POLYGLYCERYL-2 TRIISOSTEARATE, MICROCRYSTALLINE WAX, POLYGLYCERYL-2 DIISOSTEARATE, DISTEARDIMONIUM HECTORITE, POLYHYDROXYSTEARIC ACID, ETHYLHEXYL HYDROXYSTEARATE, POLYETHYLENE, FRAGRANCE [+/- (MAY CONTAIN) RED 6 (CI 15850), RED 7 (CI 15850), RED 7 LAKE (CI 15850), RED 27 (CI 45410), RED 21 (CI 45380), RED 22 LAKE (CI 45380), RED 28 LAKE (CI 45410), RED 33 LAKE (CI 17200), RED 36 LAKE (CI 12085), YELLOW 5 LAKE (CI 19140), YELLOW 6 LAKE (CI 15985), YELLOW 10 LAKE (CI 47005), BLUE 1 LAKE (CI 42090), TITANIUM DIOXIDE (CI 77891), IRON OXIDES (CI 77499, CI 77491), MICA (CI 77019), BISMUTH OXYCHLORIDE (CI 77163)]
HYDROGENATED POLYISOBUTENE, OCTYLDODECANOL, NEOPENTYL GLYCOL DIHEPTANOATE, CAPRYLIC/CAPRIC TRIGLYCERIDE, ETHYLENE/PROPYLENE COPOLYMER, PHYTOSTERYL ISOSTEARYL DIMER DILINOLEATE, POLYGLYCERYL-2 TRIISOSTEARATE, MICROCRYSTALLINE WAX, CALCIUM SODIUM BOROSILICATE, DISTEARDIMONIUM HECTORITE, POLYGLYCERYL-2 DIISOSTEARATE, CALCIUM ALUMINUM BOROSILICATE, SILICA, ETHYLHEXYL HYDROXYSTEARATE, TIN OXIDE, POLYETHYLENE, POLYHYDROXYSTEARIC ACID, FRAGRANCE [+/- (MAY CONTAIN) RED 6 (CI 15850), RED 7 (CI 15850), RED 7 LAKE (CI 15850), RED 27 (CI 45410), RED 21 (CI 45380), RED 22 LAKE (CI 45380), RED 28 LAKE (CI 45410), RED 33 LAKE (CI 17200), RED 36 LAKE (CI 12085), YELLOW 5 LAKE (CI 19140), YELLOW 6 LAKE (CI 15985), YELLOW 10 LAKE (CI 47005), BLUE 1 LAKE (CI 42090), TITANIUM DIOXIDE (CI 77891), IRON OXIDES (CI 77499, CI 77491), MICA (CI 77019), BISMUTH OXYCHLORIDE (CI 77163)]
HYDROGENATED POLYISOBUTENE, OCTYLDODECANOL, NEOPENTYL GLYCOL DIHEPTANOATE, CAPRYLIC/CAPRIC TRIGLYCERIDE, ETHYLENE/PROPYLENE COPOLYMER, POLYGLYCERYL-2 TRIISOSTEARATE, PHYTOSTERYL ISOSTEARYL DIMER DILINOLEATE, POLYGLYCERYL-2 DIISOSTEARATE, MICROCRYSTALLINE WAX, POLYHYDROXYSTEARIC ACID, DISTEARDIMONIUM HECTORITE, SILICA, ALUMINA, ETHYLHEXYL HYDROXYSTEARATE, TRIETHOXYCAPRYLYLSILANE, TIN OXIDE, POLYETHYLENE, SYNTHETIC FLUORPHLOGOPITE, FRAGRANCE [+/- (MAY CONTAIN) RED 6 (CI 15850), RED 7 (CI 15850), RED 7 LAKE (CI 15850), RED 27 (CI 45410), RED 21 (CI 45380), RED 22 LAKE (CI 45380), RED 28 LAKE (CI 45410), RED 33 LAKE (CI 17200), RED 36 LAKE (CI 12085), YELLOW 5 LAKE (CI 19140), YELLOW 6 LAKE (CI 15985), YELLOW 10 LAKE (CI 47005), BLUE 1 LAKE (CI 42090), TITANIUM DIOXIDE (CI 77891), IRON OXIDES (CI 77499, CI 77491), MICA (CI 77019), BISMUTH OXYCHLORIDE (CI 77163)]
NEOPENTYL GLYCOL DIHEPTANOATE, OCTYLDODECANOL, HYDROGENATED POLYISOBUTENE, POLYGLYCERYL-2 TRIISOSTEARATE, CAPRYLIC/CAPRIC TRIGLYCERIDE, ETHYLENE/PROPYLENE COPOLYMER, PHYTOSTERYL ISOSTEARYL DIMER DILINOLEATE, POLYHYDROXYSTEARIC ACID, MICROCRYSTALLINE WAX, DISTEARDIMONIUM HECTORITE, ETHYLHEXYL HYDROXYSTEARATE, POLYETHYLENE, FRAGRANCE [+/- (MAY CONTAIN) RED 6 (CI 15850), RED 7 (CI 15850), RED 7 LAKE (CI 15850), RED 27 (CI 45410), RED 21 (CI 45380), RED 22 LAKE (CI 45380), RED 28 LAKE (CI 45410), RED 33 LAKE (CI 17200), RED 36 LAKE (CI 12085), YELLOW 5 LAKE (CI 19140), YELLOW 6 LAKE (CI 15985), YELLOW 10 LAKE (CI 47005), BLUE 1 LAKE (CI 42090), TITANIUM DIOXIDE (CI 77891), IRON OXIDES (CI 77499, CI 77491), MICA (CI 77019), BISMUTH OXYCHLORIDE (CI 77163)]
HYDROGENATED POLYISOBUTENE, OCTYLDODECANOL, NEOPENTYL GLYCOL DIHEPTANOATE, ETHYLENE/PROPYLENE COPOLYMER, CAPRYLIC/CAPRIC TRIGLYCERIDE, POLYGLYCERYL-2 DIISOSTEARATE, PHYTOSTERYL ISOSTEARYL DIMER DILINOLEATE, DISTEARDIMONIUM HECTORITE, POLYGLYCERYL-2 TRIISOSTEARATE, MICROCRYSTALLINE WAX, SILICA, POLYHYDROXYSTEARIC ACID, POLYETHYLENE, LECITHIN, ETHYLHEXYL PALMITATE, ETHYLHEXYL HYDROXYSTEARATE, ISOSTEARIC ACID, ISOPROPYL PALMITATE, TRIETHOXYCAPRYLYLSILANE, POLYGLYCERYL-3 POLYRICINOLEATE, FRAGRANCE [+/- (MAY CONTAIN) RED 6 (CI 15850), RED 7 (CI 15850), RED 7 LAKE (CI 15850), RED 27 (CI 45410), RED 21 (CI 45380), RED 22 LAKE (CI 45380), RED 28 LAKE (CI 45410), RED 33 LAKE (CI 17200), RED 36 LAKE (CI 12085), YELLOW 5 LAKE (CI 19140), YELLOW 6 LAKE (CI 15985), YELLOW 10 LAKE (CI 47005), BLUE 1 LAKE (CI 42090), TITANIUM DIOXIDE (CI 77891), IRON OXIDES (CI 77499, CI 77491), MICA (CI 77019), BISMUTH OXYCHLORIDE (CI 77163)]
HYDROGENATED POLYISOBUTENE, OCTYLDODECANOL, NEOPENTYL GLYCOL DIHEPTANOATE, CAPRYLIC/CAPRIC TRIGLYCERIDE, ETHYLENE/PROPYLENE COPOLYMER, POLYGLYCERYL-2 TRIISOSTEARATE, PHYTOSTERYL ISOSTEARYL DIMER DILINOLEATE, POLYGLYCERYL-2 DIISOSTEARATE, MICROCRYSTALLINE WAX, DISTEARDIMONIUM HECTORITE, POLYHYDROXYSTEARIC ACID, POLYETHYLENE, ETHYLHEXYL HYDROXYSTEARATE, TIN OXIDE, SYNTHETIC FLUORPHLOGOPITE, FRAGRANCE [+/- (MAY CONTAIN) RED 6 (CI 15850), RED 7 (CI 15850), RED 7 LAKE (CI 15850), RED 27 (CI 45410), RED 21 (CI 45380), RED 22 LAKE (CI 45380), RED 28 LAKE (CI 45410), RED 33 LAKE (CI 17200), RED 36 LAKE (CI 12085), YELLOW 5 LAKE (CI 19140), YELLOW 6 LAKE (CI 15985), YELLOW 10 LAKE (CI 47005), BLUE 1 LAKE (CI 42090), TITANIUM DIOXIDE (CI 77891), IRON OXIDES (CI 77499, CI 77491), MICA (CI 77019), BISMUTH OXYCHLORIDE (CI 77163)]
HYDROGENATED POLYISOBUTENE, NEOPENTYL GLYCOL DIHEPTANOATE, OCTYLDODECANOL, POLYGLYCERYL-2 TRIISOSTEARATE, CAPRYLIC/CAPRIC TRIGLYCERIDE, ETHYLENE/PROPYLENE COPOLYMER, PHYTOSTERYL ISOSTEARYL DIMER DILINOLEATE, MICROCRYSTALLINE WAX, DISTEARDIMONIUM HECTORITE, ETHYLHEXYL HYDROXYSTEARATE, POLYETHYLENE, POLYHYDROXYSTEARIC ACID, FRAGRANCE [+/- (MAY CONTAIN) RED 6 (CI 15850), RED 7 (CI 15850), RED 7 LAKE (CI 15850), RED 27 (CI 45410), RED 21 (CI 45380), RED 22 LAKE (CI 45380), RED 28 LAKE (CI 45410), RED 33 LAKE (CI 17200), RED 36 LAKE (CI 12085), YELLOW 5 LAKE (CI 19140), YELLOW 6 LAKE (CI 15985), YELLOW 10 LAKE (CI 47005), BLUE 1 LAKE (CI 42090), TITANIUM DIOXIDE (CI 77891), IRON OXIDES (CI 77499, CI 77491), MICA (CI 77019), BISMUTH OXYCHLORIDE (CI 77163)]
OCTYLDODECANOL, NEOPENTYL GLYCOL DIHEPTANOATE, HYDROGENATED POLYISOBUTENE, CAPRYLIC/CAPRIC TRIGLYCERIDE, ETHYLENE/PROPYLENE COPOLYMER, POLYGLYCERYL-2 TRIISOSTEARATE, PHYTOSTERYL ISOSTEARYL DIMER DILINOLEATE, MICROCRYSTALLINE WAX, DISTEARDIMONIUM HECTORITE, POLYGLYCERYL-2 DIISOSTEARATE, POLYHYDROXYSTEARIC ACID, SYNTHETIC FLUORPHLOGOPITE, POLYETHYLENE, LECITHIN, ETHYLHEXYL PALMITATE, ETHYLHEXYL HYDROXYSTEARATE, ISOSTEARIC ACID, ISOPROPYL PALMITATE, TIN OXIDE, POLYGLYCERYL-3 POLYRICINOLEATE, FRAGRANCE [+/- (MAY CONTAIN) RED 6 (CI 15850), RED 7 (CI 15850), RED 7 LAKE (CI 15850), RED 27 (CI 45410), RED 21 (CI 45380), RED 22 LAKE (CI 45380), RED 28 LAKE (CI 45410), RED 33 LAKE (CI 17200), RED 36 LAKE (CI 12085), YELLOW 5 LAKE (CI 19140), YELLOW 6 LAKE (CI 15985), YELLOW 10 LAKE (CI 47005), BLUE 1 LAKE (CI 42090), TITANIUM DIOXIDE (CI 77891), IRON OXIDES (CI 77499, CI 77491), MICA (CI 77019), BISMUTH OXYCHLORIDE (CI 77163)]
HYDROGENATED POLYISOBUTENE, OCTYLDODECANOL, NEOPENTYL GLYCOL DIHEPTANOATE, POLYGLYCERYL-2 TRIISOSTEARATE, ETHYLENE/PROPYLENE COPOLYMER, CAPRYLIC/CAPRIC TRIGLYCERIDE, DIISOSTEARYL MALATE, PHYTOSTERYL ISOSTEARYL DIMER DILINOLEATE, POLYHYDROXYSTEARIC ACID, MICROCRYSTALLINE WAX, DISTEARDIMONIUM HECTORITE, LECITHIN, ETHYLHEXYL PALMITATE, ETHYLHEXYL HYDROXYSTEARATE, ISOSTEARIC ACID, ISOPROPYL PALMITATE, POLYGLYCERYL-3 POLYRICINOLEATE, POLYETHYLENE, FRAGRANCE [+/- (MAY CONTAIN) RED 6 (CI 15850), RED 7 (CI 15850), RED 7 LAKE (CI 15850), RED 27 (CI 45410), RED 21 (CI 45380), RED 22 LAKE (CI 45380), RED 28 LAKE (CI 45410), RED 33 LAKE (CI 17200), RED 36 LAKE (CI 12085), YELLOW 5 LAKE (CI 19140), YELLOW 6 LAKE (CI 15985), YELLOW 10 LAKE (CI 47005), BLUE 1 LAKE (CI 42090), TITANIUM DIOXIDE (CI 77891), IRON OXIDES (CI 77499, CI 77491), MICA (CI 77019), BISMUTH OXYCHLORIDE (CI 77163)]
OCTYLDODECANOL, POLYGLYCERYL-2 TRIISOSTEARATE, SQUALANE, NEOPENTYL GLYCOL DIHEPTANOATE, ETHYLENE/PROPYLENE COPOLYMER, CAPRYLIC/CAPRIC TRIGLYCERIDE, PHYTOSTERYL ISOSTEARYL DIMER DILINOLEATE, POLYGLYCERYL-2 DIISOSTEARATE, DISTEARDIMONIUM HECTORITE, MICROCRYSTALLINE WAX, POLYETHYLENE, ETHYLHEXYL HYDROXYSTEARATE, POLYHYDROXYSTEARIC ACID, FRAGRANCE [+/- (MAY CONTAIN) RED 6 (CI 15850), RED 7 (CI 15850), RED 7 LAKE (CI 15850), RED 27 (CI 45410), RED 21 (CI 45380), RED 22 LAKE (CI 45380), RED 28 LAKE (CI 45410), RED 33 LAKE (CI 17200), RED 36 LAKE (CI 12085), YELLOW 5 LAKE (CI 19140), YELLOW 6 LAKE (CI 15985), YELLOW 10 LAKE (CI 47005), BLUE 1 LAKE (CI 42090), TITANIUM DIOXIDE (CI 77891), IRON OXIDES (CI 77499, CI 77491), MICA (CI 77019), BISMUTH OXYCHLORIDE (CI 77163)]
HYDROGENATED POLYISOBUTENE, NEOPENTYL GLYCOL DIHEPTANOATE, OCTYLDODECANOL, CAPRYLIC/CAPRIC TRIGLYCERIDE, ETHYLENE/PROPYLENE COPOLYMER, PHYTOSTERYL ISOSTEARYL DIMER DILINOLEATE, DIISOSTEARYL MALATE, POLYGLYCERYL-2 TRIISOSTEARATE, MICROCRYSTALLINE WAX, DISTEARDIMONIUM HECTORITE, POLYHYDROXYSTEARIC ACID, SILICA, ALUMINUM HYDROXIDE, ETHYLHEXYL HYDROXYSTEARATE, TRIETHOXYCAPRYLYLSILANE, TIN OXIDE, POLYETHYLENE, SYNTHETIC FLUORPHLOGOPITE, FRAGRANCE [+/- (MAY CONTAIN) RED 6 (CI 15850), RED 7 (CI 15850), RED 7 LAKE (CI 15850), RED 27 (CI 45410), RED 21 (CI 45380), RED 22 LAKE (CI 45380), RED 28 LAKE (CI 45410), RED 33 LAKE (CI 17200), RED 36 LAKE (CI 12085), YELLOW 5 LAKE (CI 19140), YELLOW 6 LAKE (CI 15985), YELLOW 10 LAKE (CI 47005), BLUE 1 LAKE (CI 42090), TITANIUM DIOXIDE (CI 77891), IRON OXIDES (CI 77499, CI 77491), MICA (CI 77019), BISMUTH OXYCHLORIDE (CI 77163)]
HYDROGENATED POLYISOBUTENE, OCTYLDODECANOL, NEOPENTYL GLYCOL DIHEPTANOATE, CAPRYLIC/CAPRIC TRIGLYCERIDE, ETHYLENE/PROPYLENE COPOLYMER, PHYTOSTERYL ISOSTEARYL DIMER DILINOLEATE, POLYGLYCERYL-2 TRIISOSTEARATE, POLYGLYCERYL-2 DIISOSTEARATE, MICROCRYSTALLINE WAX, CALCIUM SODIUM BOROSILICATE, DISTEARDIMONIUM HECTORITE, POLYHYDROXYSTEARIC ACID, POLYETHYLENE, LECITHIN, SILICA, ALUMINA, ETHYLHEXYL PALMITATE, ETHYLHEXYL HYDROXYSTEARATE, ISOSTEARIC ACID, ISOPROPYL PALMITATE, CALCIUM ALUMINUM BOROSILICATE, TIN OXIDE, POLYGLYCERYL-3 POLYRICINOLEATE, FRAGRANCE [+/- (MAY CONTAIN) RED 6 (CI 15850), RED 7 (CI 15850), RED 7 LAKE (CI 15850), RED 27 (CI 45410), RED 21 (CI 45380), RED 22 LAKE (CI 45380), RED 28 LAKE (CI 45410), RED 33 LAKE (CI 17200), RED 36 LAKE (CI 12085), YELLOW 5 LAKE (CI 19140), YELLOW 6 LAKE (CI 15985), YELLOW 10 LAKE (CI 47005), BLUE 1 LAKE (CI 42090), TITANIUM DIOXIDE (CI 77891), IRON OXIDES (CI 77499, CI 77491), MICA (CI 77019), BISMUTH OXYCHLORIDE (CI 77163)]
HYDROGENATED POLYISOBUTENE, OCTYLDODECANOL, NEOPENTYL GLYCOL DIHEPTANOATE, CAPRYLIC/CAPRIC TRIGLYCERIDE, ETHYLENE/PROPYLENE COPOLYMER, POLYGLYCERYL-2 DIISOSTEARATE, PHYTOSTERYL ISOSTEARYL DIMER DILINOLEATE, POLYGLYCERYL-2 TRIISOSTEARATE, MICROCRYSTALLINE WAX, DISTEARDIMONIUM HECTORITE, MICA, ETHYLHEXYL HYDROXYSTEARATE, TIN OXIDE, POLYETHYLENE, POLYHYDROXYSTEARIC ACID, FRAGRANCE [+/- (MAY CONTAIN) RED 6 (CI 15850), RED 7 (CI 15850), RED 7 LAKE (CI 15850), RED 27 (CI 45410), RED 21 (CI 45380), RED 22 LAKE (CI 45380), RED 28 LAKE (CI 45410), RED 33 LAKE (CI 17200), RED 36 LAKE (CI 12085), YELLOW 5 LAKE (CI 19140), YELLOW 6 LAKE (CI 15985), YELLOW 10 LAKE (CI 47005), BLUE 1 LAKE (CI 42090), TITANIUM DIOXIDE (CI 77891), IRON OXIDES (CI 77499, CI 77491), MICA (CI 77019), BISMUTH OXYCHLORIDE (CI 77163)]
HYDROGENATED POLYISOBUTENE, OCTYLDODECANOL, NEOPENTYL GLYCOL DIHEPTANOATE, CAPRYLIC/CAPRIC TRIGLYCERIDE, ETHYLENE/PROPYLENE COPOLYMER, POLYGLYCERYL-2 DIISOSTEARATE, PHYTOSTERYL ISOSTEARYL DIMER DILINOLEATE, POLYGLYCERYL-2 TRIISOSTEARATE, MICROCRYSTALLINE WAX, POLYHYDROXYSTEARIC ACID, DISTEARDIMONIUM HECTORITE, LECITHIN, ETHYLHEXYL PALMITATE, ETHYLHEXYL HYDROXYSTEARATE, ISOSTEARIC ACID, ISOPROPYL PALMITATE, TRIETHOXYCAPRYLYLSILANE, POLYGLYCERYL-3 POLYRICINOLEATE, POLYETHYLENE, FRAGRANCE [+/- (MAY CONTAIN) RED 6 (CI 15850), RED 7 (CI 15850), RED 7 LAKE (CI 15850), RED 27 (CI 45410), RED 21 (CI 45380), RED 22 LAKE (CI 45380), RED 28 LAKE (CI 45410), RED 33 LAKE (CI 17200), RED 36 LAKE (CI 12085), YELLOW 5 LAKE (CI 19140), YELLOW 6 LAKE (CI 15985), YELLOW 10 LAKE (CI 47005), BLUE 1 LAKE (CI 42090), TITANIUM DIOXIDE (CI 77891), IRON OXIDES (CI 77499, CI 77491), MICA (CI 77019), BISMUTH OXYCHLORIDE (CI 77163)]
HYDROGENATED POLYISOBUTENE, NEOPENTYL GLYCOL DIHEPTANOATE, OCTYLDODECANOL, CAPRYLIC/CAPRIC TRIGLYCERIDE, ETHYLENE/PROPYLENE COPOLYMER, POLYGLYCERYL-2 DIISOSTEARATE, PHYTOSTERYL ISOSTEARYL DIMER DILINOLEATE, DISTEARDIMONIUM HECTORITE, POLYHYDROXYSTEARIC ACID, MICROCRYSTALLINE WAX, MICA, LECITHIN, ETHYLHEXYL PALMITATE, ETHYLHEXYL HYDROXYSTEARATE, ISOSTEARIC ACID, ISOPROPYL PALMITATE, TRIETHOXYCAPRYLYLSILANE, POLYGLYCERYL-2 TRIISOSTEARATE, POLYGLYCERYL-3 POLYRICINOLEATE, POLYETHYLENE, FRAGRANCE [+/- (MAY CONTAIN) RED 6 (CI 15850), RED 7 (CI 15850), RED 7 LAKE (CI 15850), RED 27 (CI 45410), RED 21 (CI 45380), RED 22 LAKE (CI 45380), RED 28 LAKE (CI 45410), RED 33 LAKE (CI 17200), RED 36 LAKE (CI 12085), YELLOW 5 LAKE (CI 19140), YELLOW 6 LAKE (CI 15985), YELLOW 10 LAKE (CI 47005), BLUE 1 LAKE (CI 42090), TITANIUM DIOXIDE (CI 77891), IRON OXIDES (CI 77499, CI 77491), MICA (CI 77019), BISMUTH OXYCHLORIDE (CI 77163)]
HYDROGENATED POLYISOBUTENE, OCTYLDODECANOL, NEOPENTYL GLYCOL DIHEPTANOATE, CAPRYLIC/CAPRIC TRIGLYCERIDE, ETHYLENE/PROPYLENE COPOLYMER, PHYTOSTERYL ISOSTEARYL DIMER DILINOLEATE, POLYGLYCERYL-2 TRIISOSTEARATE, SILICA, MICROCRYSTALLINE WAX / CERA MICROCRISTALLINA / CIRE MICROCRISTALLINE, POLYGLYCERYL-2 DIISOSTEARATE, POLYETHYLENE, POLYHYDROXYSTEARIC ACID, MICA, DIISOSTEARYL MALATE, SILICA DIMETHYL SILYLATE, ACRYLATES COPOLYMER, CITRIC ACID, TRIETHOXYCAPRYLYLSILANE, BHT, FRAGRANCE / PARFUM [+/- (MAY CONTAIN) RED 6 (CI 15850), RED 7 (CI 15850), RED 7 LAKE (CI 15850), RED 22 LAKE (CI 45380), RED 27 (CI 45410), RED 28 LAKE (CI 45410), RED 30 (CI 73360), RED 33 LAKE (CI 17200), YELLOW 5 LAKE (CI 19140), YELLOW 6 LAKE (CI 15985), YELLOW 10 LAKE (CI 47005), BLUE 1 LAKE (CI 42090), TITANIUM DIOXIDE (CI 77891), IRON OXIDES (CI 77491, CI 77499)]
OCTYLDODECANOL, HYDROGENATED POLYISOBUTENE, NEOPENTYL GLYCOL DIHEPTANOATE, CAPRYLIC/CAPRIC TRIGLYCERIDE, ETHYLENE/PROPYLENE COPOLYMER, PHYTOSTERYL ISOSTEARYL DIMER DILINOLEATE, POLYGLYCERYL-2 TRIISOSTEARATE, SILICA, POLYGLYCERYL-2 DIISOSTEARATE, MICROCRYSTALLINE WAX / CERA MICROCRISTALLINA / CIRE MICROCRISTALLINE, POLYETHYLENE, POLYHYDROXYSTEARIC ACID, MICA, SILICA DIMETHYL SILYLATE, DIISOSTEARYL MALATE, ACRYLATES COPOLYMER, CITRIC ACID, TRIETHOXYCAPRYLYLSILANE, BHT, FRAGRANCE / PARFUM [+/- (MAY CONTAIN) RED 6 (CI 15850), RED 7 (CI 15850), RED 7 LAKE (CI 15850), RED 22 LAKE (CI 45380), RED 27 (CI 45410), RED 28 LAKE (CI 45410), RED 30 (CI 73360), RED 33 LAKE (CI 17200), YELLOW 5 LAKE (CI 19140), YELLOW 6 LAKE (CI 15985), YELLOW 10 LAKE (CI 47005), BLUE 1 LAKE (CI 42090), TITANIUM DIOXIDE (CI 77891), IRON OXIDES (CI 77491, CI 77499)]
Hydrogenated Polyisobutene, Octyldodecanol, Neopentyl Glycol Diheptanoate, Caprylic/Capric Triglyceride, Ethylene/Propylene Copolymer, Polyglyceryl-2 Triisostearate, Phytosteryl Isostearyl Dimer Dilinoleate, Microcrystalline Wax, Polyglyceryl-2 Diisostearate, Disteardimonium Hectorite, Polyethylene, Polyhydroxystearic Acid, Ethylhexyl Hydroxystearate, BHT, Fragrance +/- CI 15850, CI 15850:1, CI 45380, CI 45410:1, CI 45410, CI 73360, CI 17200, CI 19140, CI 15985, CI 47005, CI 42090, Titanium Dioxide (CI 77891), CI 77499, CI 77491, Bismuth Oxychloride
Hydrogenated Polyisobutene, Octyldodecanol, Neopentyl Glycol Diheptanoate, Polyglyceryl-2 Triisostearate, Caprylic/Capric Triglyceride, Ethylene/Propylene Copolymer, Phytosteryl Isostearyl Dimer Dilinoleate, Microcrystalline Wax, Disteardimonium Hectorite, Polyethylene, Polyhydroxystearic Acid, Polyglyceryl-2 Diisostearate, Ethylhexyl Hydroxystearate, BHT, Fragrance +/- CI 15850, CI 15850:1, CI 45380, CI 45410:1, CI 45410, CI 73360, CI 17200, CI 19140, CI 15985, CI 47005, CI 42090, Titanium Dioxide (CI 77891), CI 77499, CI 77491, Bismuth Oxychloride
Polyglyceryl-2 Triisostearate, Hydrogenated Polyisobutene, Octyldodecanol, Neopentyl Glycol Diheptanoate, Caprylic/Capric Triglyceride, Ethylene/Propylene Copolymer, Phytosteryl Isostearyl Dimer Dilinoleate, Microcrystalline Wax, Disteardimonium Hectorite, Polyethylene, Polyhydroxystearic Acid, Polyglyceryl-2 Diisostearate, Alumina, Silica, Tin Oxide, Ethylhexyl Hydroxystearate, BHT, Fragrance +/- CI 15850, CI 15850:1, CI 45380, CI 45410:1, CI 45410, CI 73360, CI 17200, CI 19140, CI 15985, CI 47005, CI 42090, Titanium Dioxide (CI 77891), CI 77499, CI 77491, Bismuth Oxychloride
Hydrogenated Polyisobutene, Neopentyl Glycol Diheptanoate, Octyldodecanol, Polyglyceryl-2 Triisostearate, Caprylic/Capric Triglyceride, Ethylene/Propylene Copolymer, Phytosteryl Isostearyl Dimer Dilinoleate, Microcrystalline Wax, Disteardimonium Hectorite, Polyhydroxystearic Acid, Polyethylene, Calcium Aluminum Borosilicate, Mica, Ethylhexyl Hydroxystearate, BHT, Fragrance +/- CI 15850, CI 15850:1, CI 45380, CI 45410:1, CI 45410, CI 73360, CI 17200, CI 19140, CI 15985, CI 47005, CI 42090, Titanium Dioxide (CI 77891), CI 77499, CI 77491, Bismuth Oxychloride
OCTYLDODECANOL, NEOPENTYL GLYCOL DIHEPTANOATE, HYDROGENATED POLYISOBUTENE, POLYGLYCERYL-2 TRIISOSTEARATE, CAPRYLIC/CAPRIC TRIGLYCERIDE, ETHYLENE/PROPYLENE COPOLYMER, PHYTOSTERYL ISOSTEARYL DIMER DILINOLEATE, POLYHYDROXYSTEARIC ACID, MICROCRYSTALLINE WAX, DISTEARDIMONIUM HECTORITE, ETHYLHEXYL HYDROXYSTEARATE, POLYGLYCERYL-2 DIISOSTEARATE, POLYETHYLENE, FRAGRANCE [+/- (MAY CONTAIN) RED 6 (CI 15850), RED 7 (CI 15850), RED 7 LAKE (CI 15850), RED 27 (CI 45410), RED 21 (CI 45380), RED 22 LAKE (CI 45380), RED 28 LAKE (CI 45410), RED 33 LAKE (CI 17200), RED 36 LAKE (CI 12085), YELLOW 5 LAKE (CI 19140), YELLOW 6 LAKE (CI 15985), YELLOW 10 LAKE (CI 47005), BLUE 1 LAKE (CI 42090), TITANIUM DIOXIDE (CI 77891), IRON OXIDES (CI 77499, CI 77491), MICA (CI 77019), BISMUTH OXYCHLORIDE (CI 77163)]
HYDROGENATED POLYISOBUTENE, NEOPENTYL GLYCOL DIHEPTANOATE, OCTYLDODECANOL, CAPRYLIC/CAPRIC TRIGLYCERIDE, ETHYLENE/PROPYLENE COPOLYMER, PHYTOSTERYL ISOSTEARYL DIMER DILINOLEATE, POLYGLYCERYL-2 TRIISOSTEARATE, MICROCRYSTALLINE WAX, CALCIUM ALUMINUM BOROSILICATE, DISTEARDIMONIUM HECTORITE, DIISOSTEARYL MALATE, SILICA, ALUMINUM HYDROXIDE, ETHYLHEXYL HYDROXYSTEARATE,TRIETHOXYCAPRYLYLSILANE, TIN OXIDE, POLYETHYLENE, POLYHYDROXYSTEARIC ACID, SYNTHETIC FLUORPHLOGOPITE, FRAGRANCE [+/- (MAY CONTAIN) RED 6 (CI 15850), RED 7 (CI 15850), RED 7 LAKE (CI 15850), RED 27 (CI 45410), RED 21 (CI 45380), RED 22 LAKE (CI 45380), RED 28 LAKE (CI 45410), RED 33 LAKE (CI 17200), RED 36 LAKE (CI 12085), YELLOW 5 LAKE (CI 19140), YELLOW 6 LAKE (CI 15985), YELLOW 10 LAKE (CI 47005), BLUE 1 LAKE (CI 42090), TITANIUM DIOXIDE (CI 77891), IRON OXIDES (CI 77499, CI 77491), MICA (CI 77019), BISMUTH OXYCHLORIDE (CI 77163)]
HYDROGENATED POLYISOBUTENE, OCTYLDODECANOL, NEOPENTYL GLYCOL DIHEPTANOATE, CAPRYLIC/CAPRIC TRIGLYCERIDE, ETHYLENE/PROPYLENE COPOLYMER, PHYTOSTERYL ISOSTEARYL DIMER DILINOLEATE, POLYGLYCERYL-2 TRIISOSTEARATE, MICROCRYSTALLINE WAX, CALCIUM ALUMINUM BOROSILICATE, POLYGLYCERYL-2 DIISOSTEARATE, DISTEARDIMONIUM HECTORITE, POLYHYDROXYSTEARIC ACID, POLYETHYLENE, SILICA, ETHYLHEXYL HYDROXYSTEARATE, CALCIUM SODIUM BOROSILICATE, TIN OXIDE, FRAGRANCE [+/- (MAY CONTAIN) RED 6 (CI 15850), RED 7 (CI 15850), RED 7 LAKE (CI 15850), RED 27 (CI 45410), RED 21 (CI 45380), RED 22 LAKE (CI 45380), RED 28 LAKE (CI 45410), RED 33 LAKE (CI 17200), RED 36 LAKE (CI 12085), YELLOW 5 LAKE (CI 19140), YELLOW 6 LAKE (CI 15985), YELLOW 10 LAKE (CI 47005), BLUE 1 LAKE (CI 42090), TITANIUM DIOXIDE (CI 77891), IRON OXIDES (CI 77499, CI 77491), MICA (CI 77019), BISMUTH OXYCHLORIDE (CI 77163)]
HYDROGENATED POLYISOBUTENE, OCTYLDODECANOL, NEOPENTYL GLYCOL DIHEPTANOATE, CAPRYLIC/CAPRIC TRIGLYCERIDE, ETHYLENE/PROPYLENE COPOLYMER, PHYTOSTERYL ISOSTEARYL DIMER DILINOLEATE, POLYGLYCERYL-2 DIISOSTEARATE, POLYGLYCERYL-2 TRIISOSTEARATE, MICROCRYSTALLINE WAX, POLYHYDROXYSTEARIC ACID, DISTEARDIMONIUM HECTORITE, POLYETHYLENE, LECITHIN, ETHYLHEXYL PALMITATE, ETHYLHEXYL HYDROXYSTEARATE, ISOSTEARIC ACID, ISOPROPYL PALMITATE, POLYGLYCERYL-3 POLYRICINOLEATE, FRAGRANCE [+/- (MAY CONTAIN) RED 6 (CI 15850), RED 7 (CI 15850), RED 7 LAKE (CI 15850), RED 27 (CI 45410), RED 21 (CI 45380), RED 22 LAKE (CI 45380), RED 28 LAKE (CI 45410), RED 33 LAKE (CI 17200), RED 36 LAKE (CI 12085), YELLOW 5 LAKE (CI 19140), YELLOW 6 LAKE (CI 15985), YELLOW 10 LAKE (CI 47005), BLUE 1 LAKE (CI 42090), TITANIUM DIOXIDE (CI 77891), IRON OXIDES (CI 77499, CI 77491), MICA (CI 77019), BISMUTH OXYCHLORIDE (CI 77163)]