Real Cover Cushion Concealer
Liquid concealer that covers all different types of skin imperfections from small spots to large areas using the special Dual Applicator
Product features
Recommended for

To conceal skin imperfections
For easy makeup touch-ups
Dual Applicator features cushion tip & concealer tip to cover both small spots and large areas
ALL SHADES
Concealer suggestion for your skin tone!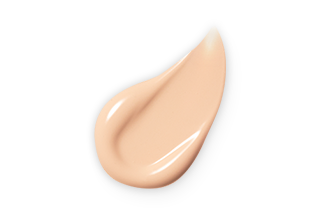 No.13 Ivory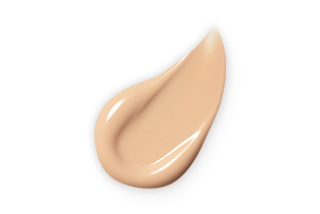 No.21 Beige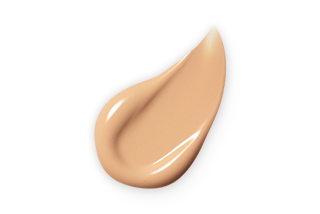 No.23 Sand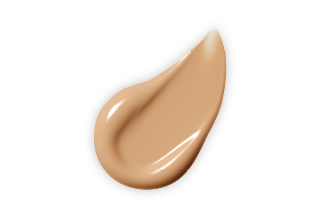 No.31 Brown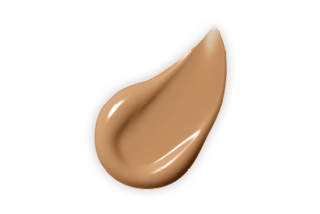 No.33 Cinnamon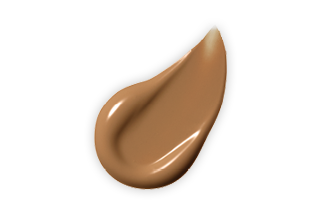 No.35 Coffee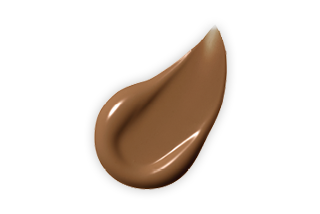 No.37 Cacao
How to
How to Use Real Cover Cushion Concealer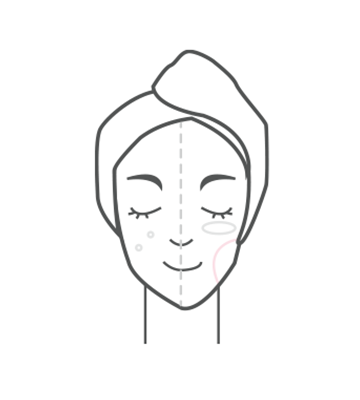 STEP 1.

Apply skin tone correction foundation (cushion) over the face.

STEP 2.

Use the concealer tip to apply concealer onto the area that needs coverage (including moles, scars, spots and dark circles)

STEP 3.

Use the (cushion) tip for blending.
Dab and blend using the cushion tip for a thin layer of tone-up coverage and lightly pat onto small areas including moles and scars.

STEP 4.

Perfect coverage!
Use powder products lightly to set the makeup.
Best combination suggested by Laneige BM
#Flawless skin
Together with Light Fit Powder, you can create perfect flawless skin!
THE PROOF
What's special about Real Cover Cushion Concealer?
The flat square-shaped viscosity-increasing agents increase viscosity by packing the content and give the content a creamy texture that melts when external pressure is applied

SECRET 1.

High coverage cream-to-liquid texture

It uses ingredients, which adheres well with the skin, to form an unstuffy layer on the skin's surface and Cover Powder to enhance coverage

SECRET 2.

High coverage and high adherence

It also uses the long-lasting technology, which minimizes the direct contact of the hand and/or external factors to the makeup layer to help reduce makeup fading

SECRET 3.

Long-lasting makeup
Luminous Live #Real Cover Cushion Concealer
Customer Reviews
Real Cover Cushion Concealer
When I am too lazy to put on the foundation, I can cover blemishes easily with this

It was kind of a burden to cover all the blemishes with foundation but it has good covering power

It is applied softly and above all, it harmonizes with other foundations with different texture
'THIS REVIEWS WERE SUBMITTED BY KOREAN CUSTOMERS'
Ingredients
precaution
1) If skin develops abnormal symptoms and side effects such as red spots, swelling, and itching while using the product, or if the application area develops the symptoms above after exposure to direct sunlight, consult your dermatologist

2) Do not apply on areas with wounds

3) Storage & Handling
(1) Keep out of reach of children
(2) Keep away from direct sunlight
(3) Close the lid after every use
ingredient
WATER / AQUA / EAU, TITANIUM DIOXIDE (CI 77891), CYCLOPENTASILOXANE, BUTYLENE GLYCOL, ETHYLHEXYL METHOXYCINNAMATE,PHENYL TRIMETHICONE, TRIMETHYLSILOXYSILICATE, CYCLOHEXASILOXANE, LAURYL PEG-9 POLYDIMETHYLSILOXYETHYL DIMETHICONE,POLYMETHYL METHACRYLATE, TITANIUM DIOXIDE (NANO), BORON NITRIDE, PENTAERYTHRITYL TETRAETHYLHEXANOATE, ZINC OXIDE(NANO), PEG-10 DIMETHICONE, IRON OXIDES (CI 77492),SODIUM CHLORIDE, ALUMINUM HYDROXIDE, SILICA, DISTEARDIMONIUM HECTORITE, ACRYLATES/ETHYLHEXYL ACRYLATE/DIMETHICONEMETHACRYLATE COPOLYMER, TRIETHOXYCAPRYLYLSILANE, IRON OXIDES (CI 77491), FRAGRANCE / PARFUM, STEARIC ACID, CAPRYLYLGLYCOL, IRON OXIDES (CI 77499), GLYCERYL CAPRYLATE, ETHYLHEXYLGLYCERIN, POLYSORBATE 80, DISODIUM EDTA, HYDROGENATEDLECITHIN, TOCOPHEROL
WATER / AQUA / EAU, TITANIUM DIOXIDE (CI 77891), CYCLOPENTASILOXANE, BUTYLENE GLYCOL, ETHYLHEXYL METHOXYCINNAMATE,PHENYL TRIMETHICONE, TRIMETHYLSILOXYSILICATE, CYCLOHEXASILOXANE, LAURYL PEG-9 POLYDIMETHYLSILOXYETHYL DIMETHICONE,POLYMETHYL METHACRYLATE, TITANIUM DIOXIDE (NANO), BORON NITRIDE, PENTAERYTHRITYL TETRAETHYLHEXANOATE, ZINC OXIDE(NANO), IRON OXIDES (CI 77492), PEG-10 DIMETHICONE,SODIUM CHLORIDE, ALUMINUM HYDROXIDE, SILICA, DISTEARDIMONIUM HECTORITE, ACRYLATES/ETHYLHEXYL ACRYLATE/DIMETHICONEMETHACRYLATE COPOLYMER, IRON OXIDES (CI 77491), TRIETHOXYCAPRYLYLSILANE, FRAGRANCE / PARFUM, STEARIC ACID, IRON OXIDES(CI 77499), CAPRYLYL GLYCOL, GLYCERYL CAPRYLATE, ETHYLHEXYLGLYCERIN, POLYSORBATE 80, DISODIUM EDTA, HYDROGENATEDLECITHIN, TOCOPHEROL
WATER / AQUA / EAU, TITANIUM DIOXIDE (CI 77891), CYCLOPENTASILOXANE, BUTYLENE GLYCOL, ETHYLHEXYL METHOXYCINNAMATE,PHENYL TRIMETHICONE, TRIMETHYLSILOXYSILICATE, CYCLOHEXASILOXANE, LAURYL PEG-9 POLYDIMETHYLSILOXYETHYL DIMETHICONE,IRON OXIDES (CI 77492), TITANIUM DIOXIDE (NANO), BORON NITRIDE, PENTAERYTHRITYL TETRAETHYLHEXANOATE, ZINC OXIDE(NANO), PEG-10 DIMETHICONE, POLYMETHYL METHACRYLATE,SODIUM CHLORIDE, ALUMINUM HYDROXIDE, SILICA, DISTEARDIMONIUM HECTORITE, IRON OXIDES (CI 77491), ACRYLATES/ETHYLHEXYLACRYLATE/DIMETHICONE METHACRYLATE COPOLYMER, TRIETHOXYCAPRYLYLSILANE, FRAGRANCE / PARFUM, STEARIC ACID, IRON OXIDES(CI 77499), CAPRYLYL GLYCOL, GLYCERYL CAPRYLATE, ETHYLHEXYLGLYCERIN, POLYSORBATE 80, DISODIUM EDTA, HYDROGENATEDLECITHIN, TOCOPHEROL
WATER / AQUA / EAU, TITANIUM DIOXIDE (CI 77891), CYCLOPENTASILOXANE, BUTYLENE GLYCOL, ETHYLHEXYL METHOXYCINNAMATE,IRON OXIDES (CI 77492), PHENYL TRIMETHICONE, TRIMETHYLSILOXYSILICATE, CYCLOHEXASILOXANE, LAURYL PEG-9POLYDIMETHYLSILOXYETHYL DIMETHICONE, TITANIUM DIOXIDE (NANO), BORON NITRIDE, PENTAERYTHRITYL TETRAETHYLHEXANOATE,ZINC OXIDE (NANO), POLYMETHYL METHACRYLATE, PEG-10 DIMETHICONE,SODIUM CHLORIDE, SILICA, ALUMINUM HYDROXIDE, IRON OXIDES (CI 77491), DISTEARDIMONIUM HECTORITE, ACRYLATES/ETHYLHEXYLACRYLATE/DIMETHICONE METHACRYLATE COPOLYMER, TRIETHOXYCAPRYLYLSILANE, FRAGRANCE / PARFUM, IRON OXIDES (CI 77499),STEARIC ACID, CAPRYLYL GLYCOL, GLYCERYL CAPRYLATE, ETHYLHEXYLGLYCERIN, POLYSORBATE 80, DISODIUM EDTA, HYDROGENATEDLECITHIN, LIMONENE, LINALOOL, CITRONELLOL, BUTYLPHENYL METHYLPROPIONAL, HEXYL CINNAMAL, CITRAL, TOCOPHEROL
WATER / AQUA / EAU, TITANIUM DIOXIDE (CI 77891), CYCLOPENTASILOXANE, BUTYLENE GLYCOL, IRON OXIDES (CI 77492), ETHYLHEXYLMETHOXYCINNAMATE, PHENYL TRIMETHICONE, TRIMETHYLSILOXYSILICATE, CYCLOHEXASILOXANE, LAURYL PEG-9POLYDIMETHYLSILOXYETHYL DIMETHICONE, TITANIUM DIOXIDE (NANO), BORON NITRIDE, PENTAERYTHRITYL TETRAETHYLHEXANOATE,ZINC OXIDE (NANO), PEG-10 DIMETHICONE, IRON OXIDES (CI 77491),SODIUM CHLORIDE, SILICA, ALUMINUM HYDROXIDE, DISTEARDIMONIUM HECTORITE, POLYMETHYL METHACRYLATE,ACRYLATES/ETHYLHEXYL ACRYLATE/DIMETHICONE METHACRYLATE COPOLYMER, IRON OXIDES (CI 77499), TRIETHOXYCAPRYLYLSILANE,FRAGRANCE / PARFUM, STEARIC ACID, CAPRYLYL GLYCOL, GLYCERYL CAPRYLATE, ETHYLHEXYLGLYCERIN, POLYSORBATE 80, DISODIUMEDTA, HYDROGENATED LECITHIN, TOCOPHEROL
WATER / AQUA / EAU, CYCLOPENTASILOXANE, TITANIUM DIOXIDE (CI 77891), IRON OXIDES (CI 77492), BUTYLENE GLYCOL, ETHYLHEXYLMETHOXYCINNAMATE, PHENYL TRIMETHICONE, TRIMETHYLSILOXYSILICATE, CYCLOHEXASILOXANE, LAURYL PEG-9POLYDIMETHYLSILOXYETHYL DIMETHICONE, TITANIUM DIOXIDE (NANO), BORON NITRIDE, PENTAERYTHRITYL TETRAETHYLHEXANOATE,ZINC OXIDE (NANO), IRON OXIDES (CI 77491), PEG-10 DIMETHICONE,SODIUM CHLORIDE, SILICA, IRON OXIDES (CI 77499), POLYMETHYL METHACRYLATE, DISTEARDIMONIUM HECTORITE, ALUMINUMHYDROXIDE, ACRYLATES/ETHYLHEXYL ACRYLATE/DIMETHICONE METHACRYLATE COPOLYMER, TRIETHOXYCAPRYLYLSILANE, FRAGRANCE/ PARFUM, STEARIC ACID, CAPRYLYL GLYCOL, GLYCERYL CAPRYLATE, ETHYLHEXYLGLYCERIN, POLYSORBATE 80, DISODIUM EDTA,HYDROGENATED LECITHIN, LIMONENE, LINALOOL, CITRONELLOL, BUTYLPHENYL METHYLPROPIONAL, HEXYL CINNAMAL, CITRAL,TOCOPHEROL
WATER / AQUA / EAU, CYCLOPENTASILOXANE, IRON OXIDES (CI 77492), TITANIUM DIOXIDE (CI 77891), BUTYLENE GLYCOL, ETHYLHEXYLMETHOXYCINNAMATE, PHENYL TRIMETHICONE, TRIMETHYLSILOXYSILICATE, CYCLOHEXASILOXANE, LAURYL PEG-9POLYDIMETHYLSILOXYETHYL DIMETHICONE, IRON OXIDES (CI 77491), TITANIUM DIOXIDE (NANO), POLYMETHYL METHACRYLATE, BORONNITRIDE, PENTAERYTHRITYL TETRAETHYLHEXANOATE, ZINC OXIDE (NANO), IRON OXIDES (CI 77499), PEG-10 DIMETHICONE,SODIUM CHLORIDE, SILICA, DISTEARDIMONIUM HECTORITE, ACRYLATES/ETHYLHEXYL ACRYLATE/DIMETHICONE METHACRYLATECOPOLYMER, ALUMINUM HYDROXIDE, TRIETHOXYCAPRYLYLSILANE, FRAGRANCE / PARFUM, STEARIC ACID, CAPRYLYL GLYCOL, GLYCERYLCAPRYLATE, ETHYLHEXYLGLYCERIN, POLYSORBATE 80, DISODIUM EDTA, HYDROGENATED LECITHIN, TOCOPHEROL