Neo Foundation_glow
Ultralight foundation hydrates all day and adheres perfectly to the skin delivering a natural glow finish for 48 hours
Product features
Recommended for

Those who are looking for a comfortable lightweight foundation
Those who want a long-lasting foundation
Skin that need protection from city's harmful substances
Neo Foundation's Silky and fine particles blend in seamlessly along the skin texture in
a thin layer with a comfortable, lightweight finish that feels like my own skin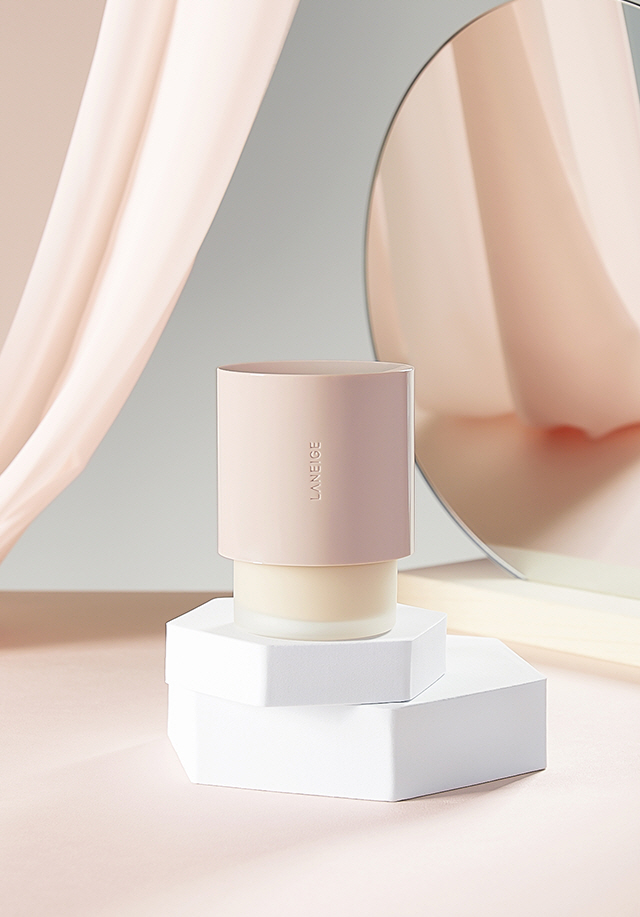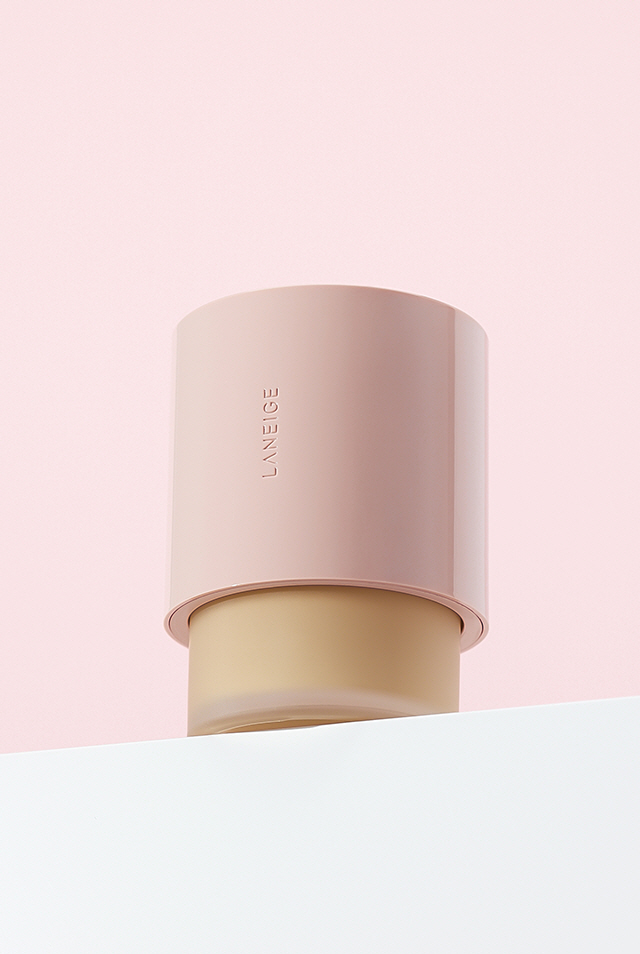 THE PROOF
Radiant skin from every angle
In a single application, hydration lasts for 24 hours (clinically proven)

72% of the formula contains skin care essence & Pigments are coated with moisture to allow a non-grainy & hydrating texture

The diamond powders of the Liquid DiamondTM and the silver glitters shine evenly in 360 degrees, making make skin glow radiantly from every angle

SECRET 1.

24H Hydration glow

Water Color SolutionTM pigments instantly offer a clear and bright complexion all day long without oxidizing

SECRET 2.

Clear & bright complexion with a natural glow

It protects skin from city's harmful substances thanks to Amorepacific's patent has a dual protection from fine dust with Electro-filterTM

Also it blocks blue-light and contains panthenol that soothes the skin and microbiome (lactobacillus ferment lysate) which speeds up skin turnover for sooth healthy skin

SECRET 3.

Urban-proof foundation
Neo Cushion and Neo Foundation
best routines!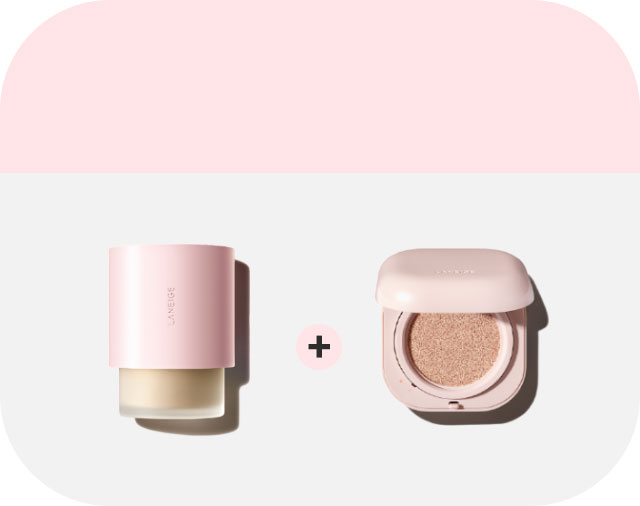 For a long-lasting coverage all day long use
Neo Foundation before going out and touch up
your makeup with Neo Cushion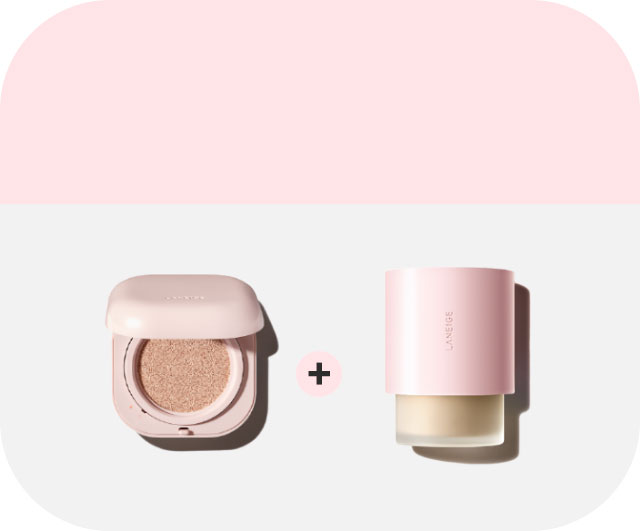 For a quick and easy makeup, use Neo Cushion
in you daily makeup routine and for
special occasions or weekends use Neo Foundation to
create a more sophisticated look
ALL SHADES
"SHADES CREATED BASED
ON AMOREPACIFIC COLOR DATA"
13N1 IVORY
17N1 VANILLA
17C1 COOL VANILLA
21N1 BEIGE

21C1 COOL BEIGE
23N1 SAND

23C1 COOL SAND
25N1 TAN
31N1 BROWN
33N1 CINNAMON
Find the shade that matches your skin.
Shades were developed based on Amorepacific's color data.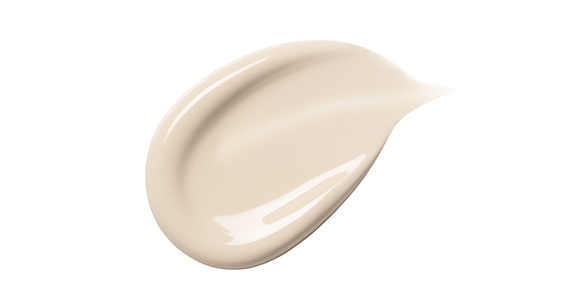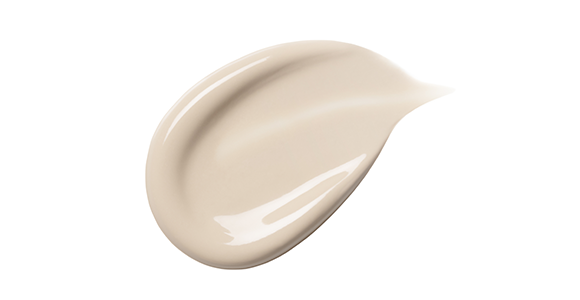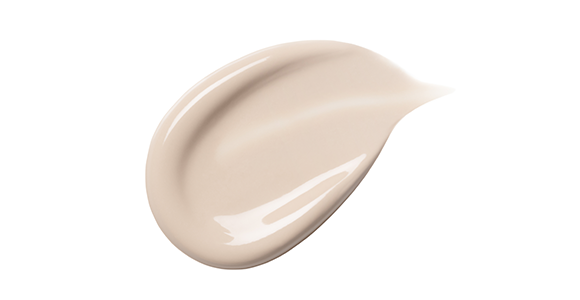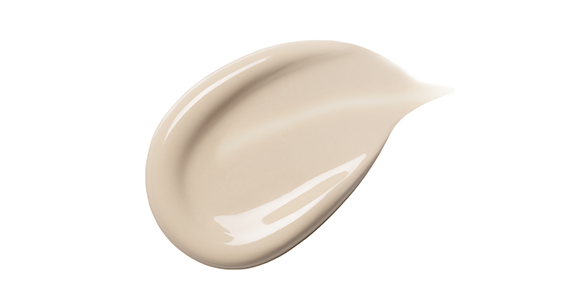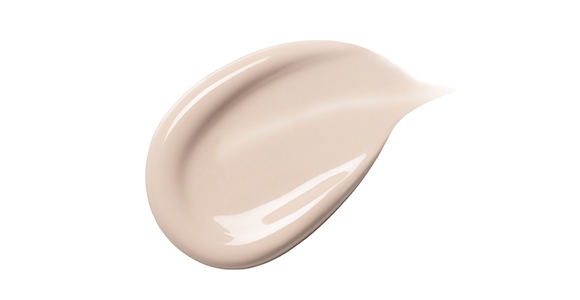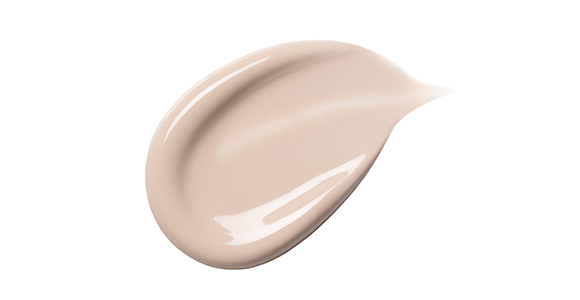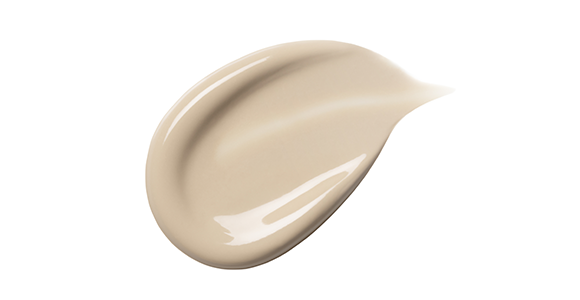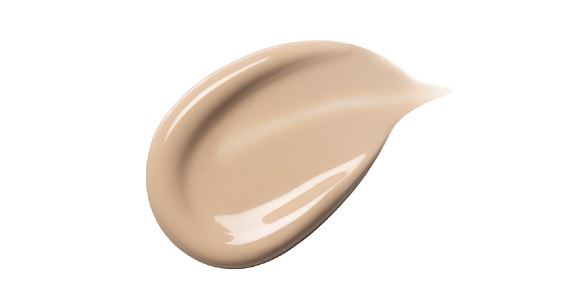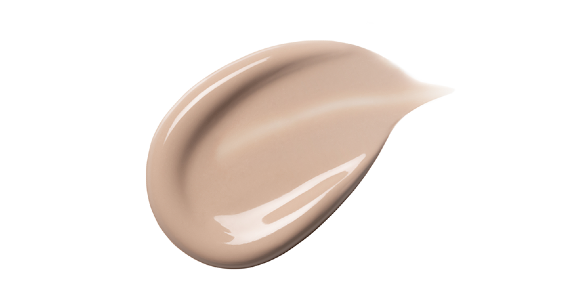 #highlyadhesive
#naturalglow
#24H-hydration
#48Hcoverage
Clinical Data
NEO FOUNDATION_GLOW
CUSTOMER SATISFACTION RESULTS
It's a lightweight
finish foundation
90.3%
It feels that
my skin is
glowing naturally
90.3%
TEXTURE
SILKY FINISH GLOW FOUNDATION
72% of the formula contains skin care essence & Pigments are coated with
moisture to allow a non-grainy & hydrating texture
* Due to its low-viscosity formula,
after a determined period of time the
formula can be separated in layers.
However, the formula is completely
safe and you can use it by shaking the
container before use.
HOW TO
Neo foundation – How to use
1.

Shake before using.

2.

Use after sunscreen and/or makeup base step in your basic skincare routine.

3.

Take an adequate amount and apply it thinly along the skin texture. Finish by tapping with your fingers. Apply one more layer on areas that require more coverage.

4.

Try using a sponge or brush for a better adherence.
Ingredients
precaution
For external use only.

Avoid direct contact with eyes.

If contact occurs, rinse thoroughly with water.

Discontinue use if irritation occurs.

Keep out of reach of children.
ingredient
WATER / AQUA / EAU, DIPHENYLSILOXY PHENYL TRIMETHICONE, TITANIUM DIOXIDE (CI 77891), METHYL TRIMETHICONE, GLYCERIN, CAPRYLYL METHICONE, DIMETHICONE, ALCOHOL DENAT., PEG-10 DIMETHICONE, DIISOSTEARYL MALATE, BIS-PEG/PPG-14/14 DIMETHICONE, PROPANEDIOL, TITANIUM DIOXIDE (NANO), POLYMETHYL METHACRYLATE, DISTEARDIMONIUM HECTORITE, DIMETHICONE/POLYGLYCERIN-3 CROSSPOLYMER, TRIDECYL TRIMELLITATE, SODIUM CHLORIDE, IRON OXIDES (CI 77492), 1,2-HEXANEDIOL, POLYSORBATE 80, DISODIUM STEAROYL GLUTAMATE, ALUMINUM HYDROXIDE, POLYHYDROXYSTEARIC ACID, LAURYL POLYGLYCERYL-3 POLYDIMETHYLSILOXYETHYL DIMETHICONE, TRIMETHYLSILOXYSILICATE, POLYPHENYLSILSESQUIOXANE, HYDROGENATED LECITHIN, METHYL METHACRYLATE CROSSPOLYMER, ALUMINA, CAPRYLYL GLYCOL, ISODODECANE, LACTOBACILLUS FERMENT LYSATE, IRON OXIDES (CI 77491), FRAGRANCE / PARFUM, PANTHENOL, GLYCERYL CAPRYLATE, ETHYLHEXYL PALMITATE, LECITHIN, ISOSTEARIC ACID, ISOPROPYL PALMITATE, SYNTHETIC FLUORPHLOGOPITE, BUTYLENE GLYCOL, DISODIUM EDTA, POLYGLYCERYL-3 POLYRICINOLEATE, SIMETHICONE, ACRYLATES/POLYTRIMETHYLSILOXYMETHACRYLATE COPOLYMER, IRON OXIDES (CI 77499), DIPROPYLENE GLYCOL, HYDROXYETHYLCELLULOSE, TRIETHOXYCAPRYLYLSILANE, SILICA, SODIUM CITRATE, TOCOPHEROL, TIN OXIDE, POLYQUATERNIUM-10, LACTIC ACID/GLYCOLIC ACID COPOLYMER, PENTAERYTHRITYL TETRA-DI-T-BUTYL HYDROXYHYDROCINNAMATE, POLYSORBATE 60, DISODIUM PHOSPHATE, SODIUM PHOSPHATE, SODIUM BENZOATE, LACTIC ACID, POTASSIUM SORBATE, DIAMOND POWDER, XANTHAN GUM
WATER / AQUA / EAU, DIPHENYLSILOXY PHENYL TRIMETHICONE, TITANIUM DIOXIDE (CI 77891), METHYL TRIMETHICONE, GLYCERIN, CAPRYLYL METHICONE, DIMETHICONE, ALCOHOL DENAT., PEG-10 DIMETHICONE, DIISOSTEARYL MALATE, BIS-PEG/PPG-14/14 DIMETHICONE, PROPANEDIOL, TITANIUM DIOXIDE (NANO), DISTEARDIMONIUM HECTORITE, POLYMETHYL METHACRYLATE, DIMETHICONE/POLYGLYCERIN-3 CROSSPOLYMER, TRIDECYL TRIMELLITATE, SODIUM CHLORIDE, IRON OXIDES (CI 77492), 1,2-HEXANEDIOL, POLYSORBATE 80, DISODIUM STEAROYL GLUTAMATE, ALUMINUM HYDROXIDE, POLYHYDROXYSTEARIC ACID, LAURYL POLYGLYCERYL-3 POLYDIMETHYLSILOXYETHYL DIMETHICONE, TRIMETHYLSILOXYSILICATE, POLYPHENYLSILSESQUIOXANE, HYDROGENATED LECITHIN, METHYL METHACRYLATE CROSSPOLYMER, ALUMINA, CAPRYLYL GLYCOL, ISODODECANE, IRON OXIDES (CI 77491), LACTOBACILLUS FERMENT LYSATE, FRAGRANCE / PARFUM, PANTHENOL, GLYCERYL CAPRYLATE, ETHYLHEXYL PALMITATE, LECITHIN, ISOSTEARIC ACID, ISOPROPYL PALMITATE, SYNTHETIC FLUORPHLOGOPITE, BUTYLENE GLYCOL, IRON OXIDES (CI 77499), DISODIUM EDTA, POLYGLYCERYL-3 POLYRICINOLEATE, SIMETHICONE, ACRYLATES/POLYTRIMETHYLSILOXYMETHACRYLATE COPOLYMER, TRIETHOXYCAPRYLYLSILANE, DIPROPYLENE GLYCOL, HYDROXYETHYLCELLULOSE, SILICA, SODIUM CITRATE, TOCOPHEROL, TIN OXIDE, POLYQUATERNIUM-10, LACTIC ACID/GLYCOLIC ACID COPOLYMER, PENTAERYTHRITYL TETRA-DI-T-BUTYL HYDROXYHYDROCINNAMATE, POLYSORBATE 60, DISODIUM PHOSPHATE, SODIUM PHOSPHATE, SODIUM BENZOATE, LACTIC ACID, POTASSIUM SORBATE, DIAMOND POWDER, XANTHAN GUM
WATER / AQUA / EAU, DIPHENYLSILOXY PHENYL TRIMETHICONE, TITANIUM DIOXIDE (CI 77891), METHYL TRIMETHICONE, GLYCERIN, CAPRYLYL METHICONE, DIMETHICONE, ALCOHOL DENAT., PEG-10 DIMETHICONE, DIISOSTEARYL MALATE, BIS-PEG/PPG-14/14 DIMETHICONE, PROPANEDIOL, TITANIUM DIOXIDE (NANO), POLYMETHYL METHACRYLATE, DISTEARDIMONIUM HECTORITE, DIMETHICONE/POLYGLYCERIN-3 CROSSPOLYMER, TRIDECYL TRIMELLITATE, SODIUM CHLORIDE, 1,2-HEXANEDIOL, IRON OXIDES (CI 77492), DISODIUM STEAROYL GLUTAMATE, POLYSORBATE 80, ALUMINUM HYDROXIDE, POLYHYDROXYSTEARIC ACID, LAURYL POLYGLYCERYL-3 POLYDIMETHYLSILOXYETHYL DIMETHICONE, TRIMETHYLSILOXYSILICATE, POLYPHENYLSILSESQUIOXANE, HYDROGENATED LECITHIN, METHYL METHACRYLATE CROSSPOLYMER, ALUMINA, CAPRYLYL GLYCOL, ISODODECANE, IRON OXIDES (CI 77491), LACTOBACILLUS FERMENT LYSATE, FRAGRANCE / PARFUM, PANTHENOL, GLYCERYL CAPRYLATE, ETHYLHEXYL PALMITATE, LECITHIN, ISOSTEARIC ACID, ISOPROPYL PALMITATE, SYNTHETIC FLUORPHLOGOPITE, BUTYLENE GLYCOL, DISODIUM EDTA, POLYGLYCERYL-3 POLYRICINOLEATE, SIMETHICONE, ACRYLATES/POLYTRIMETHYLSILOXYMETHACRYLATE COPOLYMER, IRON OXIDES (CI 77499), DIPROPYLENE GLYCOL, HYDROXYETHYLCELLULOSE, TRIETHOXYCAPRYLYLSILANE, SILICA, SODIUM CITRATE, TOCOPHEROL, TIN OXIDE, POLYQUATERNIUM-10, LACTIC ACID/GLYCOLIC ACID COPOLYMER, PENTAERYTHRITYL TETRA-DI-T-BUTYL HYDROXYHYDROCINNAMATE, POLYSORBATE 60, DISODIUM PHOSPHATE, SODIUM PHOSPHATE, SODIUM BENZOATE, LACTIC ACID, POTASSIUM SORBATE, DIAMOND POWDER, XANTHAN GUM
WATER / AQUA / EAU, DIPHENYLSILOXY PHENYL TRIMETHICONE, TITANIUM DIOXIDE (CI 77891), METHYL TRIMETHICONE, GLYCERIN, CAPRYLYL METHICONE, DIMETHICONE, ALCOHOL DENAT., PEG-10 DIMETHICONE, DIISOSTEARYL MALATE, BIS-PEG/PPG-14/14 DIMETHICONE, PROPANEDIOL, TITANIUM DIOXIDE (NANO), DISTEARDIMONIUM HECTORITE, DIMETHICONE/POLYGLYCERIN-3 CROSSPOLYMER, TRIDECYL TRIMELLITATE, POLYMETHYL METHACRYLATE, SODIUM CHLORIDE, IRON OXIDES (CI 77492), 1,2-HEXANEDIOL, POLYSORBATE 80, DISODIUM STEAROYL GLUTAMATE, ALUMINUM HYDROXIDE, POLYHYDROXYSTEARIC ACID, LAURYL POLYGLYCERYL-3 POLYDIMETHYLSILOXYETHYL DIMETHICONE, TRIMETHYLSILOXYSILICATE, POLYPHENYLSILSESQUIOXANE, HYDROGENATED LECITHIN, METHYL METHACRYLATE CROSSPOLYMER, ALUMINA, CAPRYLYL GLYCOL, IRON OXIDES (CI 77491), ISODODECANE, LACTOBACILLUS FERMENT LYSATE, FRAGRANCE / PARFUM, PANTHENOL, GLYCERYL CAPRYLATE, ETHYLHEXYL PALMITATE, LECITHIN, ISOSTEARIC ACID, ISOPROPYL PALMITATE, IRON OXIDES (CI 77499), SYNTHETIC FLUORPHLOGOPITE, BUTYLENE GLYCOL, DISODIUM EDTA, POLYGLYCERYL-3 POLYRICINOLEATE, SIMETHICONE, ACRYLATES/POLYTRIMETHYLSILOXYMETHACRYLATE COPOLYMER, TRIETHOXYCAPRYLYLSILANE, DIPROPYLENE GLYCOL, HYDROXYETHYLCELLULOSE, SILICA, SODIUM CITRATE, TOCOPHEROL, TIN OXIDE, POLYQUATERNIUM-10, LACTIC ACID/GLYCOLIC ACID COPOLYMER, PENTAERYTHRITYL TETRA-DI-T-BUTYL HYDROXYHYDROCINNAMATE, POLYSORBATE 60, DISODIUM PHOSPHATE, SODIUM PHOSPHATE, SODIUM BENZOATE, LACTIC ACID, POTASSIUM SORBATE, DIAMOND POWDER, XANTHAN GUM
WATER / AQUA / EAU, DIPHENYLSILOXY PHENYL TRIMETHICONE, TITANIUM DIOXIDE (CI 77891), METHYL TRIMETHICONE, GLYCERIN, CAPRYLYL METHICONE, DIMETHICONE, ALCOHOL DENAT., PEG-10 DIMETHICONE, DIISOSTEARYL MALATE, BIS-PEG/PPG-14/14 DIMETHICONE, PROPANEDIOL, TITANIUM DIOXIDE (NANO), POLYMETHYL METHACRYLATE, DISTEARDIMONIUM HECTORITE, DIMETHICONE/POLYGLYCERIN-3 CROSSPOLYMER, TRIDECYL TRIMELLITATE, SODIUM CHLORIDE, IRON OXIDES (CI 77492), 1,2-HEXANEDIOL, POLYSORBATE 80, DISODIUM STEAROYL GLUTAMATE, ALUMINUM HYDROXIDE, POLYHYDROXYSTEARIC ACID, LAURYL POLYGLYCERYL-3 POLYDIMETHYLSILOXYETHYL DIMETHICONE, TRIMETHYLSILOXYSILICATE, POLYPHENYLSILSESQUIOXANE, IRON OXIDES (CI 77491), HYDROGENATED LECITHIN, METHYL METHACRYLATE CROSSPOLYMER, ALUMINA, CAPRYLYL GLYCOL, ISODODECANE, LACTOBACILLUS FERMENT LYSATE, FRAGRANCE / PARFUM, PANTHENOL, GLYCERYL CAPRYLATE, ETHYLHEXYL PALMITATE, LECITHIN, ISOSTEARIC ACID, ISOPROPYL PALMITATE, SYNTHETIC FLUORPHLOGOPITE, BUTYLENE GLYCOL, DISODIUM EDTA, POLYGLYCERYL-3 POLYRICINOLEATE, SIMETHICONE, ACRYLATES/POLYTRIMETHYLSILOXYMETHACRYLATE COPOLYMER, IRON OXIDES (CI 77499), DIPROPYLENE GLYCOL, TRIETHOXYCAPRYLYLSILANE, HYDROXYETHYLCELLULOSE, SILICA, SODIUM CITRATE, TOCOPHEROL, TIN OXIDE, POLYQUATERNIUM-10, LACTIC ACID/GLYCOLIC ACID COPOLYMER, PENTAERYTHRITYL TETRA-DI-T-BUTYL HYDROXYHYDROCINNAMATE, POLYSORBATE 60, DISODIUM PHOSPHATE, SODIUM PHOSPHATE, SODIUM BENZOATE, LACTIC ACID, POTASSIUM SORBATE, DIAMOND POWDER, XANTHAN GUM
WATER / AQUA / EAU, DIPHENYLSILOXY PHENYL TRIMETHICONE, TITANIUM DIOXIDE (CI 77891), METHYL TRIMETHICONE, GLYCERIN, CAPRYLYL METHICONE, DIMETHICONE, ALCOHOL DENAT., PEG-10 DIMETHICONE, DIISOSTEARYL MALATE, BIS-PEG/PPG-14/14 DIMETHICONE, PROPANEDIOL, TITANIUM DIOXIDE (NANO), DISTEARDIMONIUM HECTORITE, IRON OXIDES (CI 77492), DIMETHICONE/POLYGLYCERIN-3 CROSSPOLYMER, TRIDECYL TRIMELLITATE, SODIUM CHLORIDE, POLYMETHYL METHACRYLATE, 1,2-HEXANEDIOL, POLYSORBATE 80, DISODIUM STEAROYL GLUTAMATE, ALUMINUM HYDROXIDE, POLYHYDROXYSTEARIC ACID, LAURYL POLYGLYCERYL-3 POLYDIMETHYLSILOXYETHYL DIMETHICONE, IRON OXIDES (CI 77491), TRIMETHYLSILOXYSILICATE, POLYPHENYLSILSESQUIOXANE, HYDROGENATED LECITHIN, METHYL METHACRYLATE CROSSPOLYMER, ALUMINA, CAPRYLYL GLYCOL, ISODODECANE, LACTOBACILLUS FERMENT LYSATE, FRAGRANCE / PARFUM, IRON OXIDES (CI 77499), PANTHENOL, GLYCERYL CAPRYLATE, ETHYLHEXYL PALMITATE, LECITHIN, ISOSTEARIC ACID, ISOPROPYL PALMITATE, SYNTHETIC FLUORPHLOGOPITE, BUTYLENE GLYCOL, DISODIUM EDTA, POLYGLYCERYL-3 POLYRICINOLEATE, TRIETHOXYCAPRYLYLSILANE, SIMETHICONE, ACRYLATES/POLYTRIMETHYLSILOXYMETHACRYLATE COPOLYMER, DIPROPYLENE GLYCOL, HYDROXYETHYLCELLULOSE, SILICA, SODIUM CITRATE, TOCOPHEROL, TIN OXIDE, POLYQUATERNIUM-10, LACTIC ACID/GLYCOLIC ACID COPOLYMER, PENTAERYTHRITYL TETRA-DI-T-BUTYL HYDROXYHYDROCINNAMATE, POLYSORBATE 60, DISODIUM PHOSPHATE, SODIUM PHOSPHATE, SODIUM BENZOATE, LACTIC ACID, POTASSIUM SORBATE, DIAMOND POWDER, XANTHAN GUM
WATER / AQUA / EAU, DIPHENYLSILOXY PHENYL TRIMETHICONE, TITANIUM DIOXIDE (CI 77891), METHYL TRIMETHICONE, GLYCERIN, CAPRYLYL METHICONE, DIMETHICONE, ALCOHOL DENAT., PEG-10 DIMETHICONE, DIISOSTEARYL MALATE, BIS-PEG/PPG-14/14 DIMETHICONE, PROPANEDIOL, TITANIUM DIOXIDE (NANO), DISTEARDIMONIUM HECTORITE, DIMETHICONE/POLYGLYCERIN-3 CROSSPOLYMER, TRIDECYL TRIMELLITATE, SODIUM CHLORIDE, POLYMETHYL METHACRYLATE, IRON OXIDES (CI 77492), 1,2-HEXANEDIOL, IRON OXIDES (CI 77491), POLYSORBATE 80, DISODIUM STEAROYL GLUTAMATE, ALUMINUM HYDROXIDE, POLYHYDROXYSTEARIC ACID, LAURYL POLYGLYCERYL-3 POLYDIMETHYLSILOXYETHYL DIMETHICONE, TRIMETHYLSILOXYSILICATE, POLYPHENYLSILSESQUIOXANE, HYDROGENATED LECITHIN, METHYL METHACRYLATE CROSSPOLYMER, ALUMINA, CAPRYLYL GLYCOL, ISODODECANE, LACTOBACILLUS FERMENT LYSATE, FRAGRANCE / PARFUM, PANTHENOL, GLYCERYL CAPRYLATE, ETHYLHEXYL PALMITATE, LECITHIN, ISOSTEARIC ACID, ISOPROPYL PALMITATE, IRON OXIDES (CI 77499), SYNTHETIC FLUORPHLOGOPITE, BUTYLENE GLYCOL, DISODIUM EDTA, POLYGLYCERYL-3 POLYRICINOLEATE, SIMETHICONE, ACRYLATES/POLYTRIMETHYLSILOXYMETHACRYLATE COPOLYMER, TRIETHOXYCAPRYLYLSILANE, DIPROPYLENE GLYCOL, HYDROXYETHYLCELLULOSE, SILICA, SODIUM CITRATE, TOCOPHEROL, TIN OXIDE, POLYQUATERNIUM-10, LACTIC ACID/GLYCOLIC ACID COPOLYMER, PENTAERYTHRITYL TETRA-DI-T-BUTYL HYDROXYHYDROCINNAMATE, POLYSORBATE 60, DISODIUM PHOSPHATE, SODIUM PHOSPHATE, SODIUM BENZOATE, LACTIC ACID, POTASSIUM SORBATE, DIAMOND POWDER, XANTHAN GUM
WATER / AQUA / EAU, DIPHENYLSILOXY PHENYL TRIMETHICONE, TITANIUM DIOXIDE (CI 77891), METHYL TRIMETHICONE, GLYCERIN, CAPRYLYL METHICONE, DIMETHICONE, ALCOHOL DENAT., PEG-10 DIMETHICONE, DIISOSTEARYL MALATE, BIS-PEG/PPG-14/14 DIMETHICONE, PROPANEDIOL, IRON OXIDES (CI 77492), TITANIUM DIOXIDE (NANO), DISTEARDIMONIUM HECTORITE, DIMETHICONE/POLYGLYCERIN-3 CROSSPOLYMER, TRIDECYL TRIMELLITATE, SODIUM CHLORIDE, 1,2-HEXANEDIOL, POLYSORBATE 80, DISODIUM STEAROYL GLUTAMATE, ALUMINUM HYDROXIDE, IRON OXIDES (CI 77491), POLYHYDROXYSTEARIC ACID, LAURYL POLYGLYCERYL-3 POLYDIMETHYLSILOXYETHYL DIMETHICONE, TRIMETHYLSILOXYSILICATE, POLYPHENYLSILSESQUIOXANE, HYDROGENATED LECITHIN, METHYL METHACRYLATE CROSSPOLYMER, ALUMINA, CAPRYLYL GLYCOL, POLYMETHYL METHACRYLATE, ISODODECANE, LACTOBACILLUS FERMENT LYSATE, FRAGRANCE / PARFUM, IRON OXIDES (CI 77499), PANTHENOL, GLYCERYL CAPRYLATE, ETHYLHEXYL PALMITATE, LECITHIN, ISOSTEARIC ACID, ISOPROPYL PALMITATE, SYNTHETIC FLUORPHLOGOPITE, BUTYLENE GLYCOL, TRIETHOXYCAPRYLYLSILANE, DISODIUM EDTA, POLYGLYCERYL-3 POLYRICINOLEATE, SIMETHICONE, ACRYLATES/POLYTRIMETHYLSILOXYMETHACRYLATE COPOLYMER, DIPROPYLENE GLYCOL, HYDROXYETHYLCELLULOSE, SILICA, SODIUM CITRATE, TOCOPHEROL, TIN OXIDE, POLYQUATERNIUM-10, LACTIC ACID/GLYCOLIC ACID COPOLYMER, PENTAERYTHRITYL TETRA-DI-T-BUTYL HYDROXYHYDROCINNAMATE, POLYSORBATE 60, DISODIUM PHOSPHATE, SODIUM PHOSPHATE, SODIUM BENZOATE, LACTIC ACID, POTASSIUM SORBATE, DIAMOND POWDER, XANTHAN GUM
WATER / AQUA / EAU, DIPHENYLSILOXY PHENYL TRIMETHICONE, TITANIUM DIOXIDE (CI 77891), METHYL TRIMETHICONE, GLYCERIN, CAPRYLYL METHICONE, DIMETHICONE, ALCOHOL DENAT., PEG-10 DIMETHICONE, DIISOSTEARYL MALATE, IRON OXIDES (CI 77492), BIS-PEG/PPG-14/14 DIMETHICONE, PROPANEDIOL, TITANIUM DIOXIDE (NANO), POLYMETHYL METHACRYLATE, DISTEARDIMONIUM HECTORITE, DIMETHICONE/POLYGLYCERIN-3 CROSSPOLYMER, TRIDECYL TRIMELLITATE, SODIUM CHLORIDE, 1,2-HEXANEDIOL, IRON OXIDES (CI 77491), POLYSORBATE 80, POLYHYDROXYSTEARIC ACID, LAURYL POLYGLYCERYL-3 POLYDIMETHYLSILOXYETHYL DIMETHICONE, DISODIUM STEAROYL GLUTAMATE, ALUMINUM HYDROXIDE, TRIMETHYLSILOXYSILICATE, POLYPHENYLSILSESQUIOXANE, HYDROGENATED LECITHIN, METHYL METHACRYLATE CROSSPOLYMER, ALUMINA, CAPRYLYL GLYCOL, ISODODECANE, IRON OXIDES (CI 77499), LACTOBACILLUS FERMENT LYSATE, FRAGRANCE / PARFUM, PANTHENOL, GLYCERYL CAPRYLATE, ETHYLHEXYL PALMITATE, LECITHIN, ISOSTEARIC ACID, ISOPROPYL PALMITATE, TRIETHOXYCAPRYLYLSILANE, SYNTHETIC FLUORPHLOGOPITE, BUTYLENE GLYCOL, DISODIUM EDTA, POLYGLYCERYL-3 POLYRICINOLEATE, SIMETHICONE, ACRYLATES/POLYTRIMETHYLSILOXYMETHACRYLATE COPOLYMER, DIPROPYLENE GLYCOL, HYDROXYETHYLCELLULOSE, SILICA, SODIUM CITRATE, TOCOPHEROL, TIN OXIDE, POLYQUATERNIUM-10, LACTIC ACID/GLYCOLIC ACID COPOLYMER, PENTAERYTHRITYL TETRA-DI-T-BUTYL HYDROXYHYDROCINNAMATE, POLYSORBATE 60, DISODIUM PHOSPHATE, SODIUM PHOSPHATE, SODIUM BENZOATE, LACTIC ACID, POTASSIUM SORBATE, DIAMOND POWDER, XANTHAN GUM
WATER / AQUA / EAU, DIPHENYLSILOXY PHENYL TRIMETHICONE, TITANIUM DIOXIDE (CI 77891), METHYL TRIMETHICONE, GLYCERIN, CAPRYLYL METHICONE, DIMETHICONE, ALCOHOL DENAT., PEG-10 DIMETHICONE, IRON OXIDES (CI 77492), DIISOSTEARYL MALATE, BIS-PEG/PPG-14/14 DIMETHICONE, PROPANEDIOL, TITANIUM DIOXIDE (NANO), DISTEARDIMONIUM HECTORITE, DIMETHICONE/POLYGLYCERIN-3 CROSSPOLYMER, TRIDECYL TRIMELLITATE, SODIUM CHLORIDE, POLYMETHYL METHACRYLATE, IRON OXIDES (CI 77491), 1,2-HEXANEDIOL, POLYSORBATE 80, POLYHYDROXYSTEARIC ACID, LAURYL POLYGLYCERYL-3 POLYDIMETHYLSILOXYETHYL DIMETHICONE, DISODIUM STEAROYL GLUTAMATE, ALUMINUM HYDROXIDE, TRIMETHYLSILOXYSILICATE, POLYPHENYLSILSESQUIOXANE, HYDROGENATED LECITHIN, IRON OXIDES (CI 77499), METHYL METHACRYLATE CROSSPOLYMER, ALUMINA, CAPRYLYL GLYCOL, ISODODECANE, LACTOBACILLUS FERMENT LYSATE, FRAGRANCE / PARFUM, PANTHENOL, GLYCERYL CAPRYLATE, TRIETHOXYCAPRYLYLSILANE, ETHYLHEXYL PALMITATE, LECITHIN, ISOSTEARIC ACID, ISOPROPYL PALMITATE, SYNTHETIC FLUORPHLOGOPITE, BUTYLENE GLYCOL, DISODIUM EDTA, POLYGLYCERYL-3 POLYRICINOLEATE, SIMETHICONE, ACRYLATES/POLYTRIMETHYLSILOXYMETHACRYLATE COPOLYMER, DIPROPYLENE GLYCOL, HYDROXYETHYLCELLULOSE, SILICA, SODIUM CITRATE, TOCOPHEROL, TIN OXIDE, POLYQUATERNIUM-10, LACTIC ACID/GLYCOLIC ACID COPOLYMER, PENTAERYTHRITYL TETRA-DI-T-BUTYL HYDROXYHYDROCINNAMATE, POLYSORBATE 60, DISODIUM PHOSPHATE, SODIUM PHOSPHATE, SODIUM BENZOATE, LACTIC ACID, POTASSIUM SORBATE, DIAMOND POWDER, XANTHAN GUM