Lash-fessional Mascara
Professional mascara that curls up each eyelash, even hidden lashes
Product features
Recommended for

For strong curling and full volume
Looking for an all-proof mascara
It is a mascara designed to make smooth yet beautifully curled, full eyelashes
How to
How to Use Lash-fessional Mascara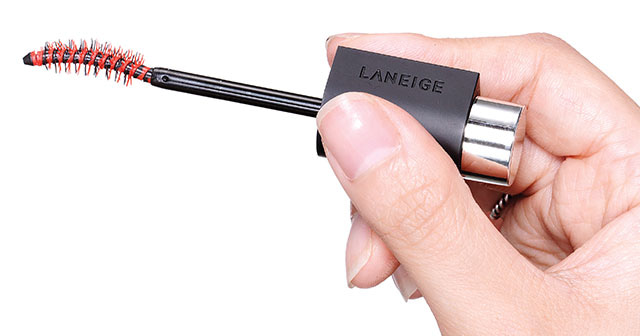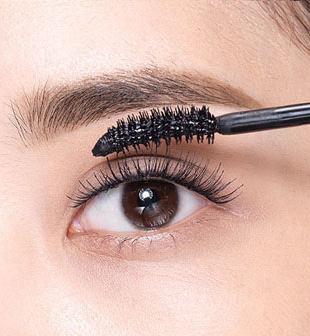 Step 1. Curling
Hold the back of the curve by aligning it with the shape of the eye and apply on the eyelashes, starting from the root and working upward in a zigzag motion.
Step 2. Adding volume
Wait for about 15 seconds and apply once again, starting from the root. Maximize volume by making the curve face downward.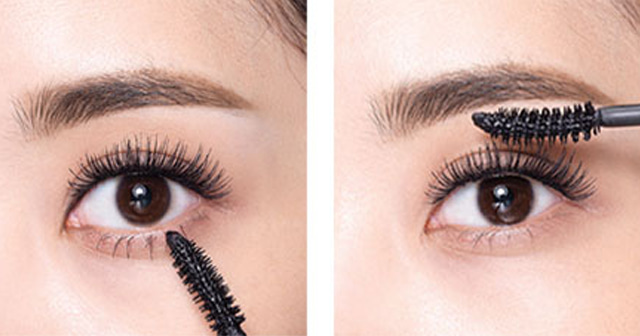 Step 3. Opening the eyes
With the head part of the brush, apply on the front area of the eye and eyelashes under the eye.
TIP. Cleansing

Lightly soak the eyelashes with lukewarm water, and then gently rub to remove mascara from the eyelashes.
* If used with waterproof mascara, it cannot be removed with lukewarm water.

POINT.

Dual Coiling Brush completes curling and volume all at once.
THE PROOF
The secret of curing / volume power of Lash-fessional Mascara
It features Red Hard Curling Brush for curling and Black Soft Volume Brush that adds volume to each lash without clumps

SECRET 1.

Dual Coiling Brush for both curling and volumizing

It does not rub against the eyelashes, so it smoothly coats the eyelashes with each application for a long smooth look, free of clumps

SECRET 2.

Light weighted Wrapping Volume Formula for volumizing

All proof against water, sweat and sebum. It creates a perfect eyelash look that lasts all day long without smudging

SECRET 3.

All Proof, powerful fixing effect!
Customer Reviews
Lash-fessional Mascara
I often use this. I agonized with the eyes smudging every day but this one improved the problem

It fixes my lashes hard that leading my eye edges to be vivid. It doesn't make too much powder

It lengthens my lashes and it doesn't be caky easily so I'm wearing this
'THIS REVIEWS WERE SUBMITTED BY KOREAN CUSTOMERS'
Ingredients
precaution
1. Take care not to let the brush touch the eyes. Do not use in a moving vehicle.

2. If mascara gets into the eyes, wash off with water immediately.

3. Do not modify the brush.

4. If skin shows any side effects, discontinue use immediately.

5. Do not add foreign matter (toner, water) into the mascara container.
ingredient
Purified Water, Black Oxide of Iron, Carnauba Wax, Beeswax, Acrylates Copolymer, Talc, Polyglyceryl-3Beeswax, Styrene/Acrylates/Ammonium Methacrylate Copolymer, Stearic Acid, Palmitic Acid, Butylene Glycol, Acacia Senegal Gum, PVP, Aminomethyl Propanediol, Silica, 1,2-Hexanediol, Polyvinyl Alcohol, Sunflower Seed Wax, Polyhydroxystearic Acid, Alcohol, Phenoxyethanol, Cetoleth-20, Beheneth-10, Hydroxyethylcellulose, Disodium EDTA, Sodium Laureth-12 Sulfate, Caprylyl Glycol, Sodium Dehydroacetate, Sorbic Acid
Purified Water, Carnauba Wax, Beeswax, Polyglyceryl-3Beeswax, Acrylates Copolymer, Red Oxide of Iron, Talc, Styrene/Acrylates/Ammonium Methacrylate Copolymer, Stearic Acid, Palmitic Acid, Butylene Glycol, Acacia Senegal Gum, PVP, Aminomethyl Propanediol, Black Oxide of Iron, Silica, 1,2-Hexanediol, Polyvinyl Alcohol, Sunflower Seed Wax, Yellow Oxide of Iron, Polyhydroxystearic Acid, Alcohol, Phenoxyethanol, Cetoleth-20, Beheneth-10, Hydroxyethylcellulose, Disodium EDTA, Sodium Laureth-12 Sulfate, Caprylyl Glycol, Sodium Dehydroacetate, Sorbic Acid