Eyelash Curler
Eyelash curler that perfects C-shaped curls fast and easily
Product features
Recommended for

For short, droopy lashes
Looking for voluminous lashes
Designed for Asian eye lines, anyone can create sunning C-shaped curls.
THE PROOF
Eyelash curler that perfects C-shaped curls fast and easily
Eyelash curler designed for Asian eye lines

SECRET 1.

Designed for Asian eye lines

The built-in spring inside the handle enhances the volumized curl

SECRET 2.

Volumized curling

The excellent curler transforms short, droopy lashes into stunning "C-shaped curls

SECRET 3.

Stunning C-shaped curls
HOW TO
How to Use Eyelash Curler
Squeeze the lashes from the base to the tip several times to curl.
Laneige makeup tool for high-quality makeup
1. An eyelash curler designed with a curve appropriate for the eyes of Asians
2. Powerful volume curling with a spring included in the handle
3. Perfect, excellent C-shaped curls of short and drooping eyelashes
How do I choose eyelash curler?
Material? Price? Design?
All of them are important, but the most important point is to find a curler that perfectly fits the curvature of my eyes.
How can we check the curvature?
1Measure horizontal length* of the eyes.
*Horizontal length of the eyes: From the front to the tip of the eyes
(tip of eyelash)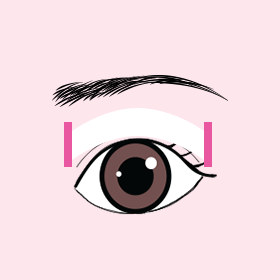 2Adhere paper to the eyelid round,
and mark the front and tip of the eyes.
3Place second paper on top of paper marked
with horizontal length.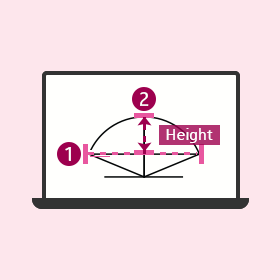 4The space between first length and
second length is curvature height.
Enter your horizontal length and
curvature height into the curvature
calculator website.
Expensive eyelash curlers of high-end brands may not curl
your eyelashes properly or feel painful because the curvature
is not right for you.

High curvature is associated with flat eyes with a gentle curve,
and low curvature refers to bulging eyes.
On average, an eyelash curler with curvature of about
19R~20R is appropriate for Asians.

LANEIGE eyelash curler has a curve of 3.2cm, height of 0.8cm,
and curvature of 20R. It is suitable for the eyes of Asians that
have smaller curvature and volume compared to Westerners,
helping them curl their eyelashes comfortably, strand by strand.
Ingredients
precaution
1. Do not use on open wounds, eczema, and other skin irritations.



2. Stop using the product immediately and consult a dermatologist when redness, swelling, or other skin irritations occur.



3. Maintain hygiene to enjoy continuous use.



4. Do not share with others.



5. Do not store at extreme temperatures or in an area exposed to direct sunlight.



6. Keep out of reach of infants and children.